Cyrus Tarapore | February 15th, 2019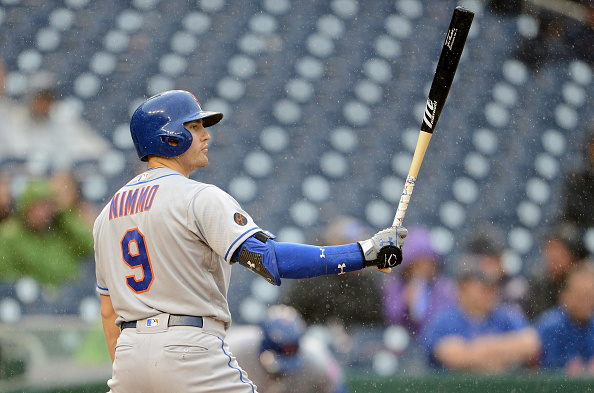 For Mets fans, last year was not only dreadful but confusing at the same time. The team started out torrid, going 11-1 and then proceeded to have a dreadful stretch where the season was essentially over. Without any pressure on the team, the team finished the season 44-37 in their last 81 to bring them to 77-85 for the season. Even though the last 81 games were meaningless to the team, this stretch is somewhat an indication of the growth occurring in the organization.
Something to Build On
Young players produced. Rookie 2nd baseman Jeff McNeil hit for a .329 average albeit in 63 games. Brandon Nimmo posted a .404 OBP in his first full season (4.4 WAR), and Michael Conforto managed to finish the season strong posting 28 home runs and 82 runs batted in. Even Amed Rosario, who seemed destined to be a failure, posted a .284 batting average over the last two months of the season and stole 24 bags on the year. These four players are a developing young core that could just blossom next season. Does it bring back memories of 2015? Let's not get ahead of ourselves.
What Brodie Has Done
Now consider this. Last year's Mets' catchers collectively hit about .220 for the year. Atrocious. New GM Brodie Van Wagenen brings in Wilson Ramos who comes in with a career batting average of .273 and he hit .306 last year. Instant upgrade. A much needed right-handed bat which the Mets have few of. Now, Mesoraco becomes your backup and d'Arnaud slides to third on the depth chart just ahead of Nido. Even if Ramos plays 100 games, the Mets will reap the benefits of this upgrade.
Last year's bullpen ERA? 4.96. Good for 28th out of the 30 teams in the league. Also absolutely atrocious. What does Brodie do? He brings in Edwin Diaz who led the league in saves last year with 57 and is simply the best young closer in the game. Not only that, Diaz is now under club control at a low salary for four years. Familia comes back on a 3-year deal and will be a remarkable setup man. Gsellman, Lugo, Familia, left-hander Justin Wilson, and perhaps a Luis Avilan or wildcard make up a pretty strong bullpen. In fact, it's not nonsense to say this bullpen will be lights out. Of course, we will have to see.
Also in the Diaz trade, Robinson Cano comes to the Mets much to the chagrin of many Mets fans. No one wants a guy with 5 years and 120 million remaining on a deal when the guy is 36. 36 years old! In defense of Brodie, the Mets weren't getting Edwin Diaz without taking on a bad contract. However, the Mets unloaded Jay Bruce and Swarzak in the process. The end result is this. Mariners exchange 20 million to the Mets and the Mets unload about another 40 in Bruce in Swarzak. According to these numbers, you can say the net payment to Cano is 12 million a year; on paper in your payroll is 20 million, but 12 million per year is essentially the net cost. And hey, who says Robbie Cano can't hit .290 with 15 HRs and 70 RBI next year? He could and any Met fan would take that.
Finally, Jed Lowrie comes in to play third base and probably some first base. He hit 23 home runs and had 99 RBI last year. He will likely take at-bats from Frazier and that is music to some Mets fans ears. Citi field should play like Oakland, so he is capable of putting up a fine season himself.
What to Look Forward To
In my opinion, the Mets have hope. They vastly improved their roster in a number of areas of need. They have good young players and a solid bullpen. If their starting rotation stays healthy, and that's a big if, the Mets will contend for a wild-card berth. By the deadline, they will be in the race and in the market to pick up a needed bat for the offense. Cespedes could return at season's end a la David Wright in 2015. Cespedes could light up New York City one last time.
The Mets Achilles Heel? Jason Vargas. The guy is horrible and if the Mets replaced him with Gio Gonzalez the Mets would win more games. But the Mets paid Vargas and now have to let him succeed or fail. A power team like the Yankees would eat this mistake and sign Gio. A rotation of Thor, deGrom, Wheeler, Matz, and Gio sounds scary. The bullpen is very good on paper. The offense should be better.
Don't hesitate to buy in Mets fans, support your team. As Brodie exudes confidence to sell tickets I'm not saying you have to believe it all, but the confidence comes from somewhere. Mets fans hope to see it end in a playoff berth. The tenth in Mets history. I hope you are looking forward to seeing how this unfolds. I will surely be watching. There is a chance this just might click.
Machado and Harper were pipe dreams. Brodie had to make the best of a bad situation. Let's hope he pushes the Mets further and further every year until they bring a championship to where it belongs. In Flushing, Queens with the Mets fans who stuck with them through thick and thin.
Questions and comments?
thescorecrowsports@gmail.com
Follow Us on Twitter @thescorecrow
Follow Us on Reddit at u/TheScorecrow
Follow Us on Facebook at The Scorecrow
Follow Us on Instagram at The Scorecrow
Main Credit Image: [getty src="1049618506″ width="594″ height="393″ tld="com"]