Chad Davis | May 9th, 2019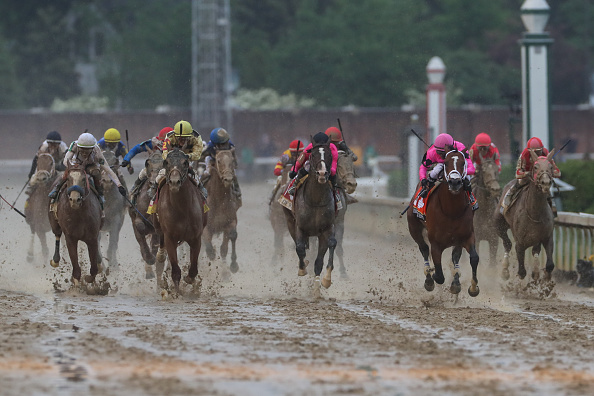 The 145th Kentucky Derby was one for the century (quite literally) for a number of reasons. After a very controversial disqualification of Maximum Security, Country House emerged victorious as the second biggest longshot to ever win the Kentucky Derby at 65-1. I'm aware that many of you reading this right now will disagree with me as I provide my takes on the Derby, but that's okay. As I have no bias whatsoever, this is how I saw the situation as an outsider looking in.
While leading the entire race, Maximum Security seemed poised to claim the garland of roses. Unfortunately for him and jockey Luis Saez, something seemed to spook Maximum Security as he rounded the final turn, causing him to veer off out of his lane. This caused fellow horse, War of Will, to be cut off which could have caused a very devastating accident. Changing the outcome of the most popular race in the horse racing industry like this has never happened before – until now. If you are going to make a decision of this significance, you better make sure it is the right one. I, for one, did not think it was. The Kentucky Derby is always a gritty, fought-out race and, in my opinion, it did not make a big enough impact on the result of the race to call for a disqualification.
One of my biggest issues with the whole thing is that jockey Flavien Prat of Country House, coincidentally the horse the finished second, is the one that called the challenge. This is absurd to me because what happened did not affect Country House in the slightest. In fact, I would argue that this also benefited him as much as it did Maximum Security. If it was such a huge problem, then why did War of Will not call the challenge? From what I can tell, this is just a salty Flavien Prat and it's considerably outrageous that this kind of behavior was rewarded. My second point has to be that these horses are just animals. They don't know they are in a race. They don't know what lanes are or that they have to stay in them. I give Luis Saez all the props in the world for keeping his horse composed as quickly as he did. According to Country House's trainer Bill Mott, the Kentucky Derby "winner" will not race in the Preakness due to health concerns. I find this hard to believe coming just two days after the Derby and I wouldn't be surprised if the decision was made due to the fact Country House won't be good enough to win the Triple Crown. It would not surprise me if he didn't race in the Belmont as well. You can't just steal the trophy by filing a complaint and then be too scared to race in the other races. That's childish. It is also unfortunate for Maximum Security as he will also not be racing in the Preakness either due to the fact he will not be able to win the Triple Crown either.
Since these kind of determinations are okay, why can we not change the outcomes of games in other sports? Missed calls happen all the time but we can't go back and review them at the conclusion of the game. For example, no one had gotten cheated more than the New Orleans Saints in the 2019 NFC Championship game against the Rams. The Saints deserve as much of a challenge as anyone in recent memory.
The one positive I can grant you from this entire situation is that what happened is tremendously good for horse racing. It gained so much publicity that otherwise would not have happened. The ratings that came back were the highest they have been since 1990 and had it not been for the disqualification, we all probably would have forgotten about it by now. Heck, I wouldn't have even written this article. Again, this is just my unbiased opinion. To me, Maximum Security looked to be the best horse in the race and deserved to win.
Questions and comments?
thescorecrowsports@gmail.com
Follow Us on Twitter @thescorecrow
Follow Us on Reddit at u/TheScorecrow
Follow Us on Facebook at The Scorecrow
Follow Us on Instagram at The Scorecrow
Follow Chad Davis on Twitter @chadarcheese
Main Image Credit:  [getty src="1141584700″ width="594″ height="396″ tld="com"]