By: All American Hooper
It's the most wonderful time of the year. It's post-hiring coaches season, and now we are at the point where we are wondering who is going to be the starting quarterback for each team. Where will the free agents sign? Who will get traded? Which team is going to gamble in the draft? Here are my predictions for some of the most talked about quarterbacks who are free agents this year.
Aaron Rodgers- Green Bay Packers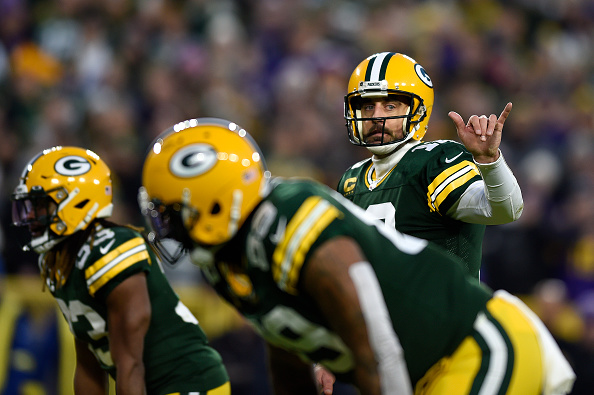 This happens every year. Every year it's "This is Rodgers's last year in Green Bay, he's not happy there." While it might be true that he's not 100% happy there, he seems to be fine with going back at the end of each offseason. He already signed a mega extension last offseason. Green Bay probably does not want to have to worry about trading that contract and having to pay a bunch of dead cap. So I'd expect Rodgers to be back at training camp
Lamar Jackson- Baltimore Ravens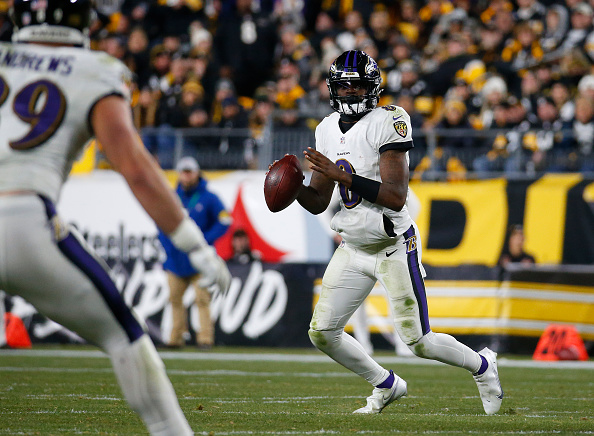 It's simple. Either the Ravens sign Lamar big money and be competitive for the next half-decade, or click the reset button and gamble on a new guy who probably won't be as good as LaMar. Yes, there is a risk factor for someone who is injury prone. With this being said he wins at a higher rate than almost all quarterbacks in the league. It is understandable why someone would be pessimistic about re-signing him, but Baltimore does not have any better options.
Daniel Jones- New York Giants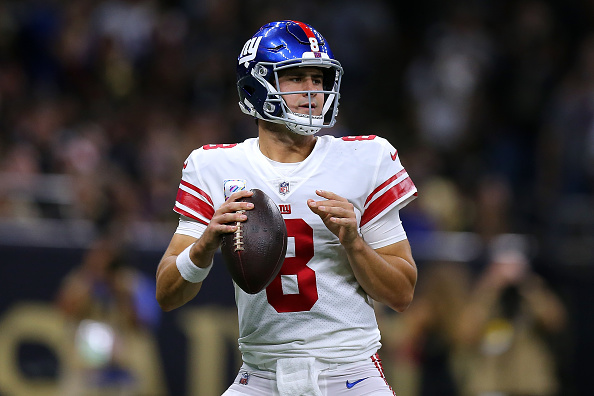 Jones just had hands down the best season of his career by far. While this would usually warrant a massive extension, the Giants' front office remains hesitant to sign him to a long-term deal. It seems as if Jones and the Giants are not on the same page regarding where they want to go. All the reports are suggesting Jones wants a 5-year deal but the Giants will not budge Based on most things we are hearing, they will probably slap a franchise tag on him.
Geno Smith- Seattle Seahawks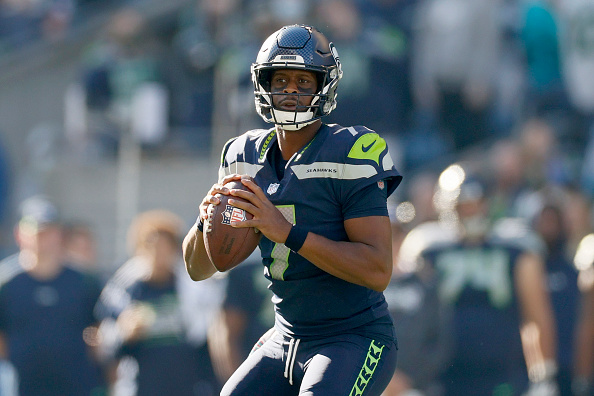 Smith had probably the most surprising season for quarterbacks this year. He threw 30 Touchdowns, and 11 interceptions, and led the league in completion percentage. He probably will not get too big of an extension since he was a backup up until this year, but he for sure deserves to get paid a whole lot for having a great year in Seattle's first year without Russell Wilson.
Derek Carr- New York Jets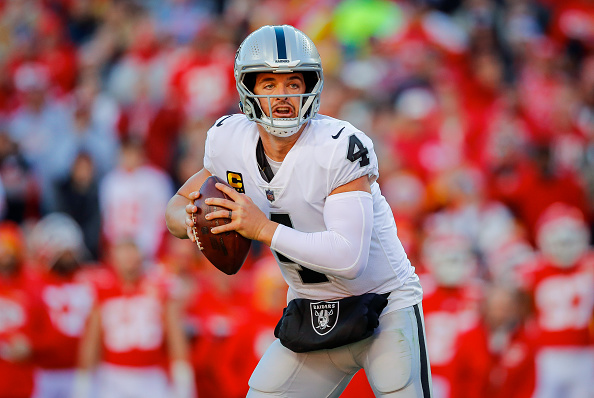 This is the first prediction of a player signing with a new team, obviously because Carr got cut by Las Vegas. Carr visited the Jets a few weeks ago and it seemed like both sides enjoyed each other. The Jets are in a really good spot now. They have a great defense, a solid run game, and just about an average offensive line. Carr would be the best quarterback the Jets have had in years, and they should sign a guy who has a solid track record rather than gamble in the draft again.
Carson Wentz- Jaguars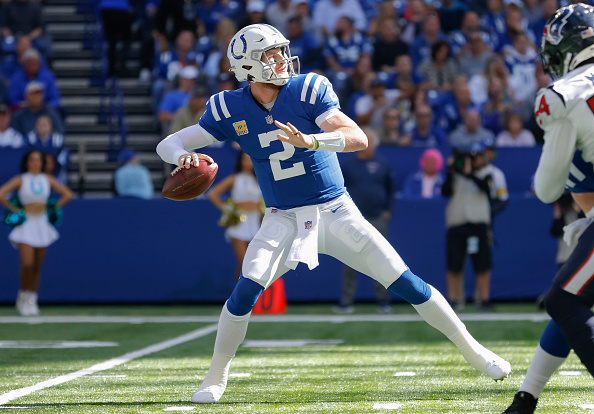 Wentz just got cut by the Commanders. What a sad story he has had. He was nearly the MVP of the league in 2017, had a pretty decent season in 2019, and then completely collapsed in 2020 and has just been meh ever since. He does not have that big contract attached to him anymore so any team can pick him up, but lots of teams still will not want him because of his decision-making. I think Jacksonville is the perfect spot for him because they will probably need a backup and potentially maximize his potential by reuniting with Doug Peterson.
Jimmy G- Patriots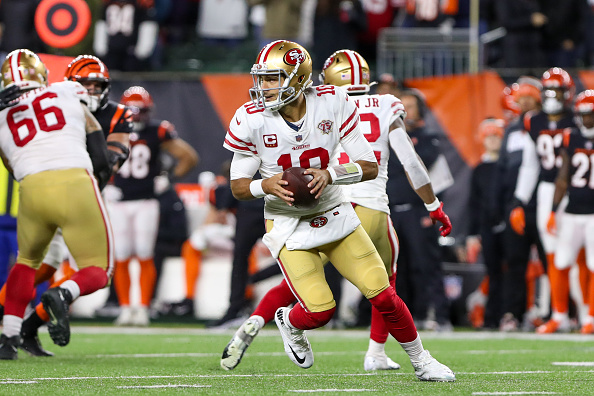 This one might be a little far-fetched but it makes the most sense on paper. Bill Belichick loved Jimmy G in his early years and was hoping to be Tom Brady's replacement. Mac Jones was pretty solid his first year but took a step back last year. If he does not take a huge step this year for the Pats, there will certainly be a lot of questions as to whether he is a franchise quarterback. It is not likely Jimmy G will get a big contract to be the franchise guy, but there are not much better fits with him than his old team
Baker Mayfield- Raiders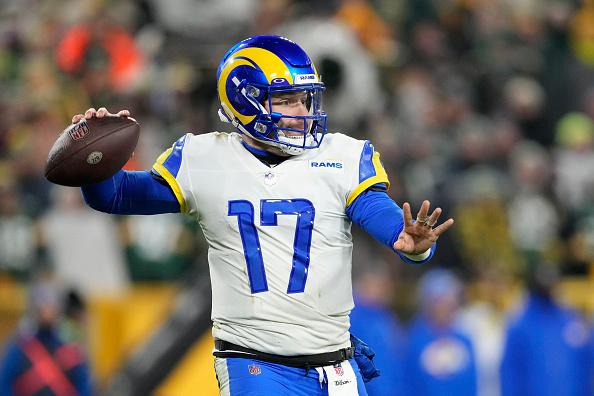 The Raiders are in a tough spot. They just lost their franchise quarterback and got nothing in return for him, but their roster is not good enough to pick up a solid guy and compete. They currently own the seventh overall pick for this year's draft. If they are not sold on any of the quarterbacks in the draft, Mayfield would be a great option. Even though he had some solid moments with Los Angeles in his short stint there, he still has a lot to prove, and this might be a solid situation for him to be in.
Conclusion
Even though the NFL is not as dramatic as the NBA with the amount of player movement over the offseason, it sure is still entertaining. There is a great chance most of these end up being incorrect, and if that is the case, it will sure be interesting to see how these teams plan with their new QB.