Daniel Corrigan | April 3rd, 2019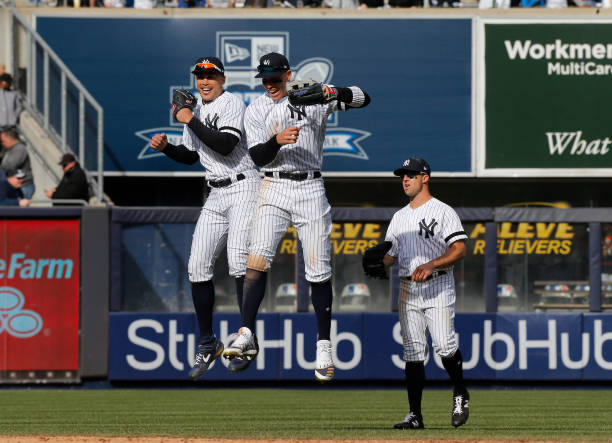 I am getting pretty sick of people complaining about their favorite baseball team already. It has not even been a week and seasons are already lost. I can practically see people's blood pressure rising through their twitter accounts.
Just for reference, here are the records of the AL power-houses right now.
Indians- 2-2
Red Sox 1-4
Yankees- 2-3
Astros- 2-3
Do you really think these teams are going to keep this same pace throughout the year? No, not a shot. These are all great teams. Do we really think the Orioles are going to win three out of every four games this whole year? No.
Right now, in this present moment, these games don't matter. Sure, when it comes down to the final week and the Red Sox and Yankees are battling for the Division crown, you may look back at these early games. But don't you dare make the argument that you "lost the division during the first week."
Teams are still trying to figure out some holes in their roster. Chances are, if you are a contending team, you will add a player(s) at the deadline. Players will be coming off injuries, other teams will fall off. Just…………..relax.
If your team is good enough to win the World Series, you will know by late July. Until then, just let your team figure itself out. Here are some numbers for you concerned super-fans.
First Month of season records
2016 Cleveland Indians- 10-11
2001 Oakland A's 8-17
2007 New York Yankees 9-14
2007 Colorado Rockies 10-16
2010 Atlanta Braves 9-14
See, teams start off slow, it happens. These teams all went on to make the playoffs once they hit their strides. Baseball season is a long one. We have about 160ish more games to play. Just sit back, relax, and watch some goddang baseball. Its the most wonderful time of the year and we don't need it to be ruined based off the first week.
Questions and comments?
thescorecrowsports@gmail.com
Follow Us on Twitter @thescorecrow
Follow Us on Reddit at u/TheScorecrow
Follow Us on Facebook at The Scorecrow
Follow Us on Instagram at The Scorecrow
Follow Daniel Corrigan on Twitter @Corrigan_Tweets
Main Image Credit:[getty src="1133685836″ width="594″ height="430″ tld="com"]