Justin Bonhard | October 18th, 2018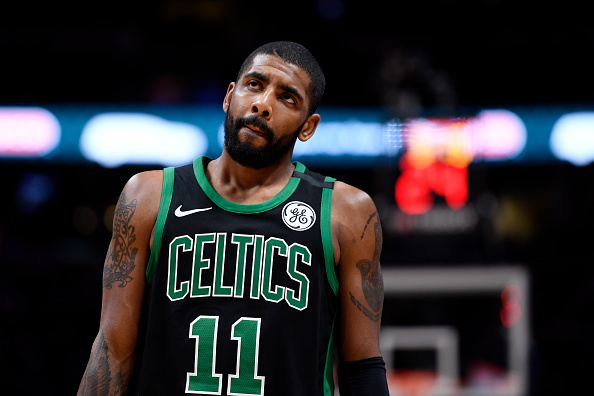 Boston has secured their superstar for the distant future. Kyrie Irving has announced that he plans on re-signing with the Celtics next summer.
Kyrie Irving tells @celtics fans he plans on re-signing with Boston ☘️ https://t.co/i2EmoP0C7H

— ESPN (@espn) October 4, 2018
With that being said, how does this shape up for the rest of the league?
The Rivalry is Reborn
Basketball fans are beyond excited for the return of the Boston Celtics vs. Los Angeles Lakers rivalry. Now spearheaded by LeBron James and Irving, former teammates in Cleveland, every game will feel like Game 7 of the finals.
Lebron is secured in Los Angeles over the next four years. Despite all of the surrounding powerhouses in the west (Houston and Golden State), LA has a good chance to sit atop the league this season.
Boston Will be a Force
Gordon Hayward and Jayson Tatum alongside Irving is some serious help. Given Irving wants to stay in Boston, keeping and bringing in other key pieces will come easy.
This season will be important in regards to chemistry. Hayward went down with "that" horrifying and devastating injury and hasn't seen much time with the core of this group.
With DeMar DeRozan now over in the West, Toronto needs to find a new identity. Yes, they got one of the top complete players in the league in Kawhi Leonard, but it depends on how well he will play in a new system. Toronto and San Antonio are two completely different systems, and Leonard will have to adjust accordingly to his new teammates and a new coach.
Dagger to the Knicks
The only time Irving will be playing at Madison Square Garden will be out of the visiting locker room.
Despite all of the predictions and the massive nuance of fans that wanted Irving to be a Knickerbocker, it was just too good to be true. Kyrie is a winner and winners want to win. The New York Knicks don't have enough yet to win, their time hasn't come yet.
Can Boston Stay Atop the East Continuously?
Absolutely.
The cards are all there for the C's. In addition, the aforementioned, Marcus Smart, Jaylen Brown and Terry Rozier have shown to be quite the formidable trio. The ceiling for these three is very high and they can certainly be a factor for years to come.
The only real competition for the number one seed is Joel Embiid and Philadelphia. "The Process" has come to fruition and can be shown in full force this upcoming season. Year three (or two) for Ben Simmons starts and his expectations are only climbing.
Questions and comments?
thescorecrowsports@gmail.com
Follow Us on Twitter @thescorecrow
Follow Us on Reddit at u/TheScorecrow
Follow Justin Bonhard on Twitter @justinbonhard
Main Credit Image: [getty src="911972692″ width="594″ height="396″ tld="com"]