Josh Elias | April 5th, 2020
Looking back in time, it's baffling that no one was willing to take a flyer on Ben Wallace in the same draft that Vitaly Potapenko, fresh out of Wright State, went in the lottery.
Even at the time, it seemed ludicrous for the Clippers to select Michael Olowokandi first in 1999. He only started in one of his three seasons at mid-major Pacific University, and college superstars Mike Bibby, Raef LaFrentz, and Vince Carter were all options, but no, they went with the Kandi Man.
Busts like Olowokandi, Sam Bowie, Darko Milicic, and countless more are remembered for their draft spot far longer than they are for their career, and frankly, that's a shame. This obsession with the NBA's biggest busts isn't exactly the healthiest thing to talk about. Especially since the unfulfillable hype is almost never the player's idea. Hell, Milicic never even liked basketball!
But it's also fun to talk about, so I'm going to perpetuate the problem and even go a step further. Draft busts are memorable. The guys who bust before the draft even happens, on the other hand, are completely forgotten.
A likely top-ten pick had he declared for the draft during the worst draft class of all-time the year prior, Loren Woods was the pre-season favorite to become the top pick in 2001. Woods was supposed to be the heir to Tim Duncan at Wake Forest but needed a change of scenery in a transfer to the University of Arizona to begin to fulfill his promise.
After his junior season averages of 15.6 points, 7.5 rebounds, and 3.9 blocks (including one game with 14 blocks), Woods' senior year didn't start off great, as he was suspended for the first six games for taking illegal benefits. On top of that, he was playing through back injuries the entire year and his numbers fell. Despite a major role in Arizona's run to the National Championship (which they lost to Duke), his draft value tanked once the season ended.
Woods, whose projection hadn't fallen below 7th during the season, was essentially labeled undraftable when teams realized during workouts just how serious his back issues were. The 7'1″ center would fall down to the 46th pick to the Timberwolves, and the injury concerns proved to be valid. He never played more than 60 games in a year in the NBA and his best season was 2004-05 for the Raptors when he averaged 3.9 points and 4.9 rebounds per game.
Coming into his sophomore season at Florida, James White was projected to go third overall in the 2003 draft, behind just LeBron James and Carmelo Anthony. The problem is, he never played his sophomore season at Florida. After he only started two games as a freshman and coach Billy Donovan brought in two freshman future-NBA swingmen, White made the decision to transfer to Cincinnati. He struggled to become a true scoring threat until his senior year, in which they missed the March Madness entirely. As a senior, he averaged 16.3 points, 5.1 rebounds, and 2.0 assists, and was drafted 31st by the Trail Blazers.
He would be traded once and waived twice as a rookie, playing in just six games. He then played just 11 minutes for the Rockets the following year before they let him go and he made a name for himself in Russia and Italy. A year with the Knicks was the only thing he had resembling an NBA career, and even then he managed to go scoreless more than eight times as often as he hit double-digits during his time there.
Anderson Varejao is easily the most recognizable player featured in this article, between his unmistakable brown, curly locks and his status as one of the more likable role players from LeBron James' first tenure in Cleveland.
What is definitely less well-known about him is that coming into the 2002-03 season, Varejao was a higher-profile prospect than either Dwyane Wade or Chris Bosh. As soon as the aforementioned White announced his transfer, the player who moved up into his projected third pick was Varejao. Plating for a Barcelona team that featured four of the biggest stars of European basketball, he remained in the top five as late as February of 2003, but a combination of shrinking playing time as they entered the knockout stages of the EuroLeague and his flaws becoming more apparent to scouts saw him slip a few places toward the end of the season. Three weeks before draft day, he was projected to fall to 23rd, so he withdrew from the draft process, hoping to increase his draft stock with greater opportunities the next year.
That didn't happen. Despite showing improvement on his shooting and his defensive footwork, the extra year also made it clear that he lacked polish, fouled incessantly, and couldn't feasibly be used as a center, all of which culminated in Varejao falling to 31st in the 2004 draft. A draft-day trade sent him from Orlando to Cleveland, and that's where he would stay for most of his career. While he did become a fan favorite over the course of his 13-year career, it's undeniable that his career was severely hampered by injuries, missing upwards of 50 games in all four of his years as a full-time starter.
Throughout the entire decade of the 2000s, the NBA had a profound obsession with freakishly large Europeans whom they'd seen on tape maybe once or twice, if they were lucky. Pavel Podkolzin was by no means an exception to that rule. In the course less than a week in mid-June of 2003, Podkolzin went from a complete and utter nobody in the basketball world to the projected #4 pick, and then withdrew from the draft and fell off the face of the earth just as quickly as he'd arrived.
Standing at a daunting 7'5″, with an official weight of 260 lbs but a playing weight of 30 lbs, the Siberian giant literally towered over his competition in the draft combine, and the Raptors and Clippers (who would eventually go on to draft future all-star Chrises, Bosh and Kaman, respectively – good decision) showed serious interest on selecting him early in the lottery. Later that week though, he was diagnosed with a pituitary disorder and he decided to return to Europe for surgery and the upcoming season instead of continuing the draft process.
His next season in Italy saw him limited by an ankle injury and a general lack of aggressive play, but his stature alone was enough to intrigue teams still. He slid outside of the lottery, and Dallas traded up to grab him with the 21st pick. He played 28 minutes in the NBA over the course of six games for the Mavericks and then returned to Russia, where he spent the rest of his career.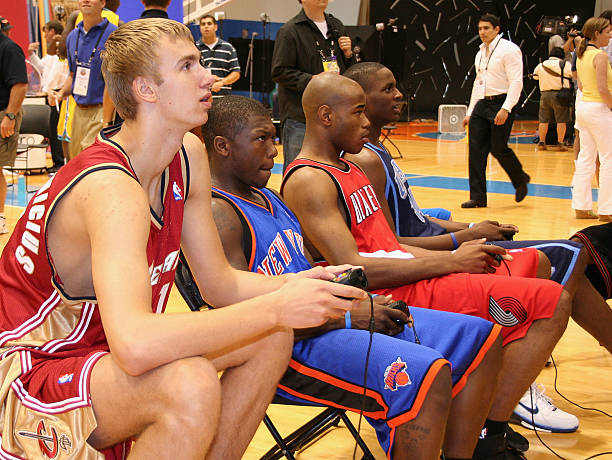 You'd think teams would learn after that. They didn't. The next big international prospect to excite teams would be Martynas Andriuskevicius. And what's there not to like? A 7'2″ big man who can shoot, has above average foot speed for a center, and privately trained with Arvydas Sabonis sounds like an automatic can't-miss prospect.
Described similarly to Bruno Caboclo, of "two years away from being two years away" fame, Andriuskevicius' draft stock hinged entirely on what teams thought he could develop into five years down the road. And thus, in a season where the skinny center averaged just 4.4 points and 2.5 rebounds for Zalgiris in Lithuania, his lack of improvement really shone through. Between that and the NBA struggles of Darko Milicic, whom Andriuskevicius had been favorably compared to, his draft stock tanked and he went from a potential number one pick to pick #44.
After playing limited minutes in just six games for Cleveland as a rookie, Andriuskevicius was traded to Chicago, who sent him down to the D-League (now the G League) for the season. While in the D-League, he was involved in a fight with teammate Awvee Storey which landed Andriuskevicius in the ICU with a fractured skull, severe concussion, and subdural hematoma. It would be almost a year before he played basketball again, and he spent the rest of his career traversing Europe.
Right up there with Andriuskevicius at the top of 2005 mock drafts at the start of the season was Chris Taft. He seemed to have all the physical tools to be a star in the making, and in his freshman year at Pitt he'd shown serious promise.
His progress as a sophomore was there, but very underwhelming. His scoring was the only statistical increase that stood out, and even that was undercut by the fact that it was only because of more shot attempts. He certainly hadn't developed any new moves over the course of the year.
Pegged as somewhat lazy by some scouts, he slid from a surefire top-five choice to a fringe lottery pick. And then, after measuring two inches shorter than expected and a particularly bad workout with the Raptors, eventually all the way into the mid-second round. After limited rotational minutes across 17 games with Golden State, back injuries ended his care any opportunity he had of reaching his potential.
Byron Mullens came to Ohio State not just near the top of his class, but as the odds-on favorite to be the top pick in the 2009 draft, with seemingly only Blake Griffin standing a chance at usurping his position. Similar to Andriuskevicius and Taft, scouts were raving about his unlikely combination of size and athleticism, and his ability to run the fast break and finish in traffic had a number of teams' fans salivating at the thought of adding him to their roster.
His mental lapses and tendency to disappear for minutes at a time were compounded by painfully average rebounding and a complete inability to find his teammates on offense, and, as such, he slid down the big boards throughout the season until he was projected outside of the lottery entirely. He was drafted 24th overall and had a fairly uneventful NBA career in which his most lasting impact was in the form of consistent minutes for the worst team of all-time, the 7-59 Charlotte Bobcats of 2011-12.
Perry Jones had a unique situation compared to the rest of this list because he didn't enter his draft year projected as a top pick. Jones actually was seen as a late lottery pick in 2012, with most of the hype coming into that year surrounding Anthony Davis and Andre Drummond. It was the year prior, as a freshman, where Jones spent a significant amount of time expected to be one of the first names called by the late, great David Stern.
Jones, like many on this list, had a near-mythical combination of length and athleticism, and he seemed to thrive despite being put in a bad position, with a seemingly endless list of teammates who were black holes or turnover machines on offense.
Or perhaps it was precisely because he was put in a bad position that he thrived. He shocked the world with his decision to return to college despite being the consensus #3 pick, and then in his sophomore year, he failed to improve with a stronger team around him. After doctors detected serious damage in his knees, Jones slipped to 28th and went to the Oklahoma City Thunder, where he quietly fought for their last rotation spot for three years before falling out of the league.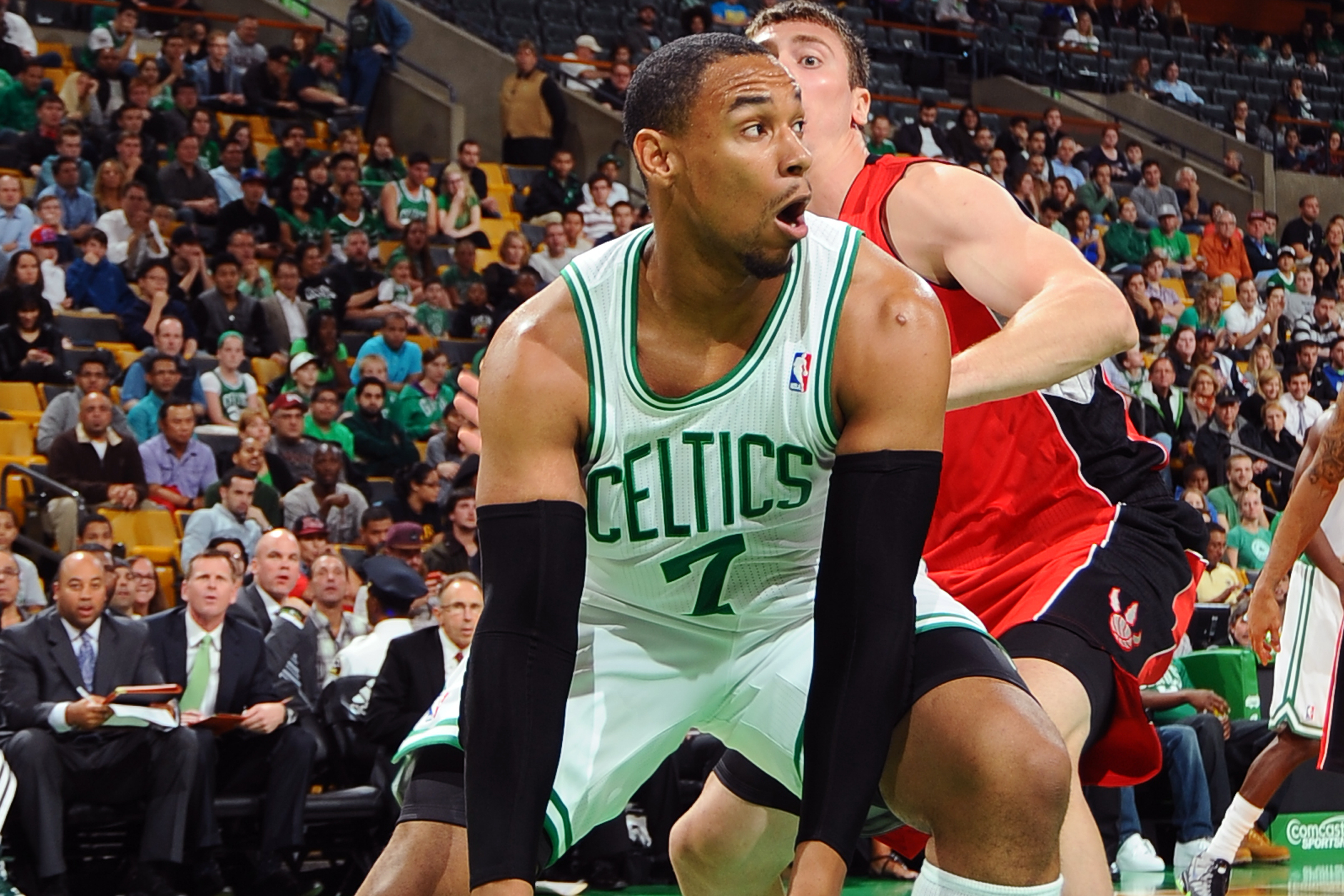 At the same time Jones turned down guaranteed millions to return to school, Jared Sullinger, also expected to be selected in the top five that year, mirrored his decision up at Ohio State. Look, I'm all for betting on yourself, but the fact that both of them switched into a tougher draft class when they each had very little room to improve their draft stock is mystifying to me.
But credit where credit's due – Sullinger nearly made it work. No, his numbers didn't drastically increase either, but he solidified his defensive play and developed quite a respectable jumper. Come the end of the season, he had led his team to the Final Four and was projected ninth, with an outside chance at sneaking into the top five.
Again mirroring Jones though, Sullinger left the draft combine with a major red flag in his medical records due to concerns about his back. Despite a great college season, that was enough to send him spiraling out of the lottery down to pick #21. He held onto Boston's starting PF spot for three years before injuries brought his NBA career to an abrupt halt during a short term in Toronto.
Once upon a time, James Michael McAdoo had teams hopeful that he had the basketball DNA of his second-cousin once-removed, Hall of Famer Bob McAdoo. Between his array of flashy footwork in the post and his high basketball IQ, McAdoo seemed like a can't-miss prospect with as high of a floor as possible. As we would learn in the midst of McAdoo's college career with the selection of Anthony Bennett first overall, the safe pick is rarely safe.
McAdoo learned that lesson before he even got to the league. His freshman year was spent stuck behind the post duo of John Henson and Tyler Zeller. He spent two more years at North Carolina after that, with his lottery chances diminishing rapidly with more playing time. It became very clear by his third year of college that McAdoo was the type of player to be good at everything but great at nothing – a description of very few NBA successes. Once he finally entered the draft, interest in him had completely dried up. He was projected to hear his name called about halfway through the second round. Instead, he went undrafted entirely. He lasted four years in the NBA and won a pair of championships with the Warriors, but never solidified a role in the league. Since the end of his NBA career, he's even struggled to hold onto starting spots at elite European teams.
Shabazz Muhammad seemed like the next chosen one throughout most of his time in high school. The dominant performances against stacked opponents. The comparisons to Kobe Bryant. The fervor around him seemed well-deserved for a soon-to-be top pick and future NBA superstar.
He arrived at UCLA as the ringleader of a star-studded recruiting class but problems began right away. His season was over as soon as it had begun when he was suspended for violating amateurism rules, but an appeal granted him a second chance. Throughout the year, he looked solid but not as promising as his reputation had made him out to be. Particularly worrying was his complete and utter unwillingness to pass the ball and his very lackadaisical defensive effort. But in a poor draft, none of it mattered. Sure, he slid out of consideration from the top couple picks, but he was still definitely up there.
Then came March. He had an awful postseason that ended in a Round of 64 upset loss to Minnesota, but that was just the start. The same day as UCLA's elimination, he was the talk of the basketball world yet again, and not in a good way. The L.A. Times published an article with evidence that he had been faking his age for years and was actually a year older than his listed age. His stock fell with a lower assessment of both his potential and his character, and he fell to the last pick of the lottery. Minnesota utilized him as a bench scoring threat for a few years, but ultimately his historically poor defense sent him packing to China.
In the year that featured Skal Labissiere among the top prospects, there was a very clear top three at the start of the season. Ben Simmons, Labissiere, and Jaylen Brown. And Brown was the one many people thought could drop out of the top few picks of the draft.
Labissiere had the perfect backstory to be the sort of feel-good prospect a lost franchise could get their fans behind. He'd survived the 2010 Haitian earthquake but had been stuck in building debris – he had no feeling in his legs at first – and that directly led him on the path to playing basketball at a high level in the United States. Then he got to Kentucky and couldn't buy his way onto the court. With just 15.8 minutes per game, he was out of the lottery projections before Kentucky had played a single SEC game and he would not return.
Once he made the NBA, as a late first-round pick traded to the Kings on draft night, he showed very occasional flashes of the greatness that teams had expected from him, becoming the first player from his draft class to score 30 points and starting a decent chunk of games in his sophomore season. In his third year though, he fell out of the rotation entirely, and two trades and one worrying knee injury later, his survival in the league hangs in the balance.
NBA scouts starting paying attention to Harry Giles when he was in middle school. And so, even after two major knee surgeries in high school, there was still hope for the uber-athletic big with an optimal pick-and-roll offensive profile and untold potential on the other side of the ball.
Missing two full years of crucial development is quite the uphill battle though, as we saw from his time at Duke. Coming into the team a few weeks after opening day and never seeing a minutes restriction lifted that meant he only played more than a half in a single game that year helped push him outside of the lottery, but what really sealed it were the poor fundamentals in just about every aspect aside from rebounding, the sloppy plays that showed both underdeveloped IQ and technical abilities, and the persistent unnecessary fouls.
He spent his entire rookie season (or what was supposed to be his rookie season, anyway) adapting to the rigors of the NBA with Sacramento's training staff, before debuting the following year. He showed flashes of promise, but not enough to convince the Kings to enforce his fourth-year team option this past preseason. He then spent months on the bench before breaking back into the rotation and eventually the starting lineup. Harry Giles is on the path to turning around his career and hopefully fulfilling a fraction of his potential, it just seems doubtful that much more of that path happens in Sacramento.
Questions and comments? Want to tell me who the next player to make this list is and why his season with the Washington Huskies wasn't actually that bad? thescorecrowsports@gmail.com
Follow Us on Twitter @thescorecrow
Follow Us on Reddit at u/TheScorecrow
Follow Us on Facebook at The Scorecrow
Follow Us on Instagram at The Scorecrow
Follow Josh Elias on Twitter @thejelias
Main Credit Image: Photo by Layne Murdoch/NBAE via Getty Images