It appeared to be a pipe-dream to New England Patriots fans, but the three-time Super Bowl champion is adding fuel to the fire.
Former Patriots tight end Rob Gronkowski on top of the announcement he made hours ago, reposted a video Tom Brady put up in 2016 with a conch shell summoning his weapons.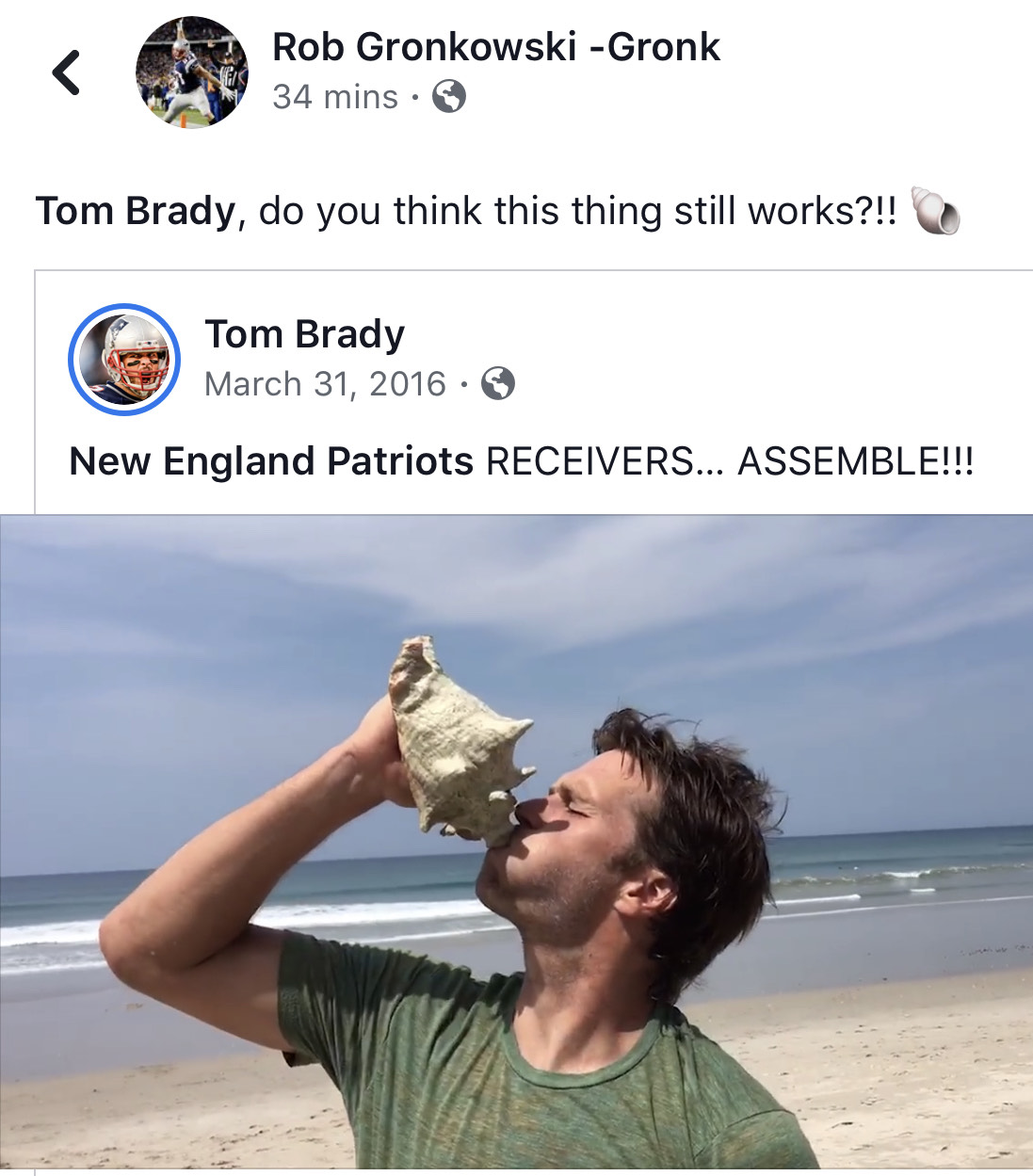 The post is obviously a parody of a scene in Anchorman where Ron Burgundy used the shell to summon his news team.
Gronkowski took to social media hours ago stating that a, 'Big announcement' was coming next Tuesday.
The team certainly needs all the help they can get at the position with Matt LaCosse and Ryan Izzo having trouble getting on the field and Ben Watson being 38-years-old.