Former Patriots' players are coming to the defense of the team after numerous Philadelphia Eagles players claimed playing in New England is "no fun".
Eagles guard Brandon Brooks said that playing in New England  "wasn't fun" after 14-year NFL veteran Reggie Wayne retired after the Patriots cut him in 2015 after spending less than a month with the team.
"It's crazy that people haven't known this," Brooks said. "It's been this way for like a decade. You've seen — Reggie Wayne did it. He retired. He went there for a training camp and retired. (Expletive) is not fun there."
After the remarks were made, Wayne issued a quick response.
"There are some reports out there that I left New England because I said it was not fun or it was too hard," Wayne told the NFL Network. "Those reports are false. The fact is, I was done. It was time for me to retire. There were other teams that wanted my services but I knew it was done for me."
Wayne then addressed Patriots head coach Bill Belichick directly stating that his and the team's goal is not to have a blast.
"Bill Belichick is not a party planner," Wayne said. "That is not what he is in it for. I think he's in it for winning championships, winning games for that organization."
On the other hand, Bennett, who won a championship with the Patriots, responded to all the chatter via Twitter.
https://twitter.com/MartysaurusRex/status/1002273104738095105
https://twitter.com/MartysaurusRex/status/1002274455471771649
If that wasn't enough, Patriots Hall of Fame linebacker Tedy Bruschi who played his entire career with the team, went after Lane Johnson and his comments.
"If you want a relationship and a double-date with your coach, go play with those guys," Bruschi said. "If you want to learn how to win games and consistently win games throughout your career, you play for Bill Belichick."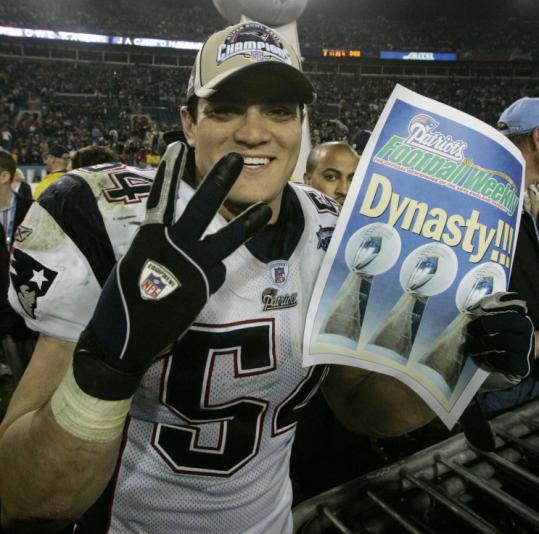 Similarly to Bennet, Bruschi also lashed out via Twitter.
"Players that don't like their Patriot experience are the ones that can't take tough coaching, get eaten up by the pressure, blame others for failures and expect things are supposed to be given to them."