Kit Shepard | April 13th, 2019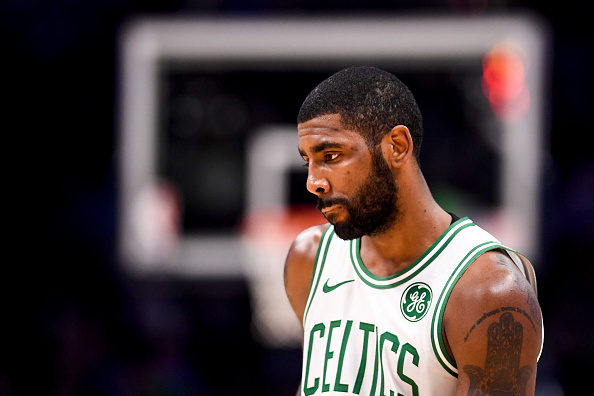 After a turbulent campaign, the Boston Celtics will be desperate to change the narrative surrounding them in the postseason. They begin the playoffs against the Indiana Pacers, who will be attempting to grind out an unlikely series win without their most important player.
Boston Celtics
How they got here: Where do you begin? There has not been a dull moment this season in Boston. Fresh off a trip to the Eastern Conference Finals without injured All-Stars Kyrie Irving and Gordon Hayward, the Celtics were considered the Golden State Warriors' greatest threat with the duo returning at the beginning of the year.
However, things have not exactly gone to plan. The Celtics struggled to find their rhythm throughout the regular season, limping to a 49-33 record and the fourth seed, a regression from the previous campaign. For every statement win over a fellow contender, there was a head-scratching loss to a tanking team. Each time it appeared that Boston had found their identity, each time it seemed that they had resolved their issues, their form would plummet out of nowhere.
Yet the inconsistency on the court only revealed a fraction of the chaos. Behind the scenes, Boston's chemistry was seemingly rotting to the core. Irving's impending player option has thrust the team into a state of flux, and tensions have been high all season. With Kyrie publicly undermining his team-mates and Marcus Morris lamenting the lack of fun in the Celtics' locker room, fuel has only been added to the fire.
In recent weeks, there have been signs that Boston may have worked things out just in time. They have won six of their last eight, including two victories over the Pacers and Irving, after longing for the playoffs for six weeks, will surely be raring to go. His Celtic team-mates must be ready to also, because a strong postseason may be a necessity to convince their franchise centerpiece to re-sign this summer.
Key Players: The pair that were absent this time last year look set to be crucial. Irving is built for the intensity of the postseason, boasting a mammoth clutch net rating of 25.2. The point guard has plenty of experience of playing under immense pressure and will not be fazed by the high stakes in the slightest.
Meanwhile, Hayward has struggled to find his feet after recovering from the traumatic injury on his Celtics debut, but has shown encouraging signs recently. The wing is averaging a solid 16.4 points on 58% shooting in his last eight games, punctuated by a 21-point outing in last week's win over the Pacers, where he went a perfect 9/9 from the field. With Marcus Smart out injured for the entire series, Hayward will be one of several players that coach Brad Stevens' will rely upon to make up for the guard's priceless hustle and energy on the defensive end.
Elsewhere, Boston will hope that the likes of Terry Rozier, Jayson Tatum and Jaylen Brown can rediscover their form of last year's playoffs after underwhelming regular seasons.
Indiana Pacers
How they got here: It has been a season of two halves for the Pacers, with All-Star Victor Oladipo's season-ending quad injury in January turning them from dangerous underdogs to rank outsiders. Prior to the guard's injury in January, Indiana sat in the third seed with a 31-15 record and looked poised to give the East's more glamorous teams serious headaches come playoff time. Since the loss of the last year's Most Improved Player, they have won less than half of their games, and a 4-9 record over their past 13 games means that they limp into the postseason in the fifth seed at 48-34.
The Pacers are somewhat built to handle an injury of such magnitude; seven players other than Oladipo have averaged over ten points this season. Alongside their stingy defense, slow pace and the impressive coaching of Nate McMillan, this depth has allowed them to compensate for the absence of their talisman. It has not been pretty, but they have just about managed to stay afloat.
But treading water in the regular season and winning without homecourt advantage in the playoffs are two very different tasks. Rotations get shorter from here on in, and series are often decided by which team has most star power, something which the Pacers know only too well after being defeated almost single-handedly by LeBron James in the first round last year. Nevertheless, Indiana is under little pressure and, unlike the Celtics, can draw upon exceptional team spirit, indicating that an upset is far from out of the question.
Key Players: Bojan Bogdanovic has shouldered much of the burden since Oladipo's injury, scoring 20.6 points per game (compared to 16 before) and taking on tough assignments on the defensive end. As the Pacers' primary option, they will need a least a couple of huge performances by the Croatian forward to give them hope.
Another international, Domantas Sabonis, can provide valuable minutes off the bench, ably filling in when Myles Turner rests. The center's crafty post game could cause the Celtics some problems inside, especially when he matches up against Aron Baynes rather than Al Horford, who is an elite defender on the block. The Lithuanian is also capable of scoring as the roll man, but will have his work cut out against the shrewd defensive schemes of Stevens.
Beyond this pair, Indiana starts a reliable frontcourt of Turner and Thaddeus Young, while Cory Joseph will be depended on to defend Irving for long stretches.
Facts and Figures
Prediction
On paper, there is little reason to expect anything other than a comprehensive Celtics victory. They have homecourt advantage and come into the match-up on the back of some promising performances, implying that they should have little trouble handling a depleted Pacers outfit that finished the year terribly.
But this season has taught us to expect the unexpected, especially when Boston is involved. If they fail to cope with the crucial loss of Smart, Indiana can make things interesting with their depth and defense.
The series is almost Boston's present against Boston past, as the Pacers sans-Oladipo mirror the Celtics of twelve months ago, where they surpassed all expectations without Irving and Hayward. And if the past triumphs, the Celtics' future will suddenly look very bleak.
Regardless, they will surely have enough to defeat the Pacers. Irving thrives in the big moments, Hayward is showing shades of the player that earnt him a max contract, and although Bogdanovic has impressed in recent months, it seems unlikely that he will be able to get the Pacers over the line. That being said, don't be surprised if the Jekyll-Hyde Celtics make life tough for themselves before stumbling into the second round.
Prediction: Celtics 4-3 Pacers
Questions and comments?
thescorecrowsports@gmail.com
Follow Us on Twitter @thescorecrow
Follow Us on Reddit at u/TheScorecrow
Follow Us on Facebook at The Scorecrow
Follow Us on Instagram at The Scorecrow
Follow Kit Shepard on Twitter @KitShepard
Main Credit Image:
[getty src="1057933958″ width="594″ height="396″ tld="co.uk"]