At the conclusion of the 2021 season, the Cleveland Indians will be no more. The team announced in a video narrated by Tom Hanks released on Twitter today that they will be known as the Cleveland Guardians.
Together, we are all… pic.twitter.com/R5FnT4kv1I

— Cleveland Guardians (@CleGuardians) July 23, 2021
After spending the last year deciding between 1,200 potential names, the process became much quicker and the team was able to begin the official rebrand when the name Guardians became the obvious answer.
The Guardians will maintain the team's red and navy color scheme and have "modernized" their script 'Cleveland" as well as the team's current block 'C.' logos. While it is unclear if the logos released today are the official final product, it is clear that they have settled on this name for quite some time.
Introducing the Cleveland Guardians!

The name will go into effect after the 2021 season. pic.twitter.com/ggCFyIRD2y

— MLB (@MLB) July 23, 2021
The announcement comes almost one year after the team first announced that it would begin having discussions regarding a name change for the franchise. They officially announced that they have started the renaming process in December, although no timetable was given at that time. In 2018, the Indians phased out the Chief Wahoo logo that depicted a red-faced Native American. While the team stopped wearing the logo, they still sold Chief Wahoo merchandise at official team shops.
The team met with fans, notable groups and people of Cleveland, and former players to gauge interest and get an understanding of what the people of Cleveland would like the new name to be. While the Spiders was long considered the obvious choice, the name Guardians makes more sense as it pays homage to the "Guardians of Traffic" statues that overlook Memorial Bridge just outside of Progressive Field.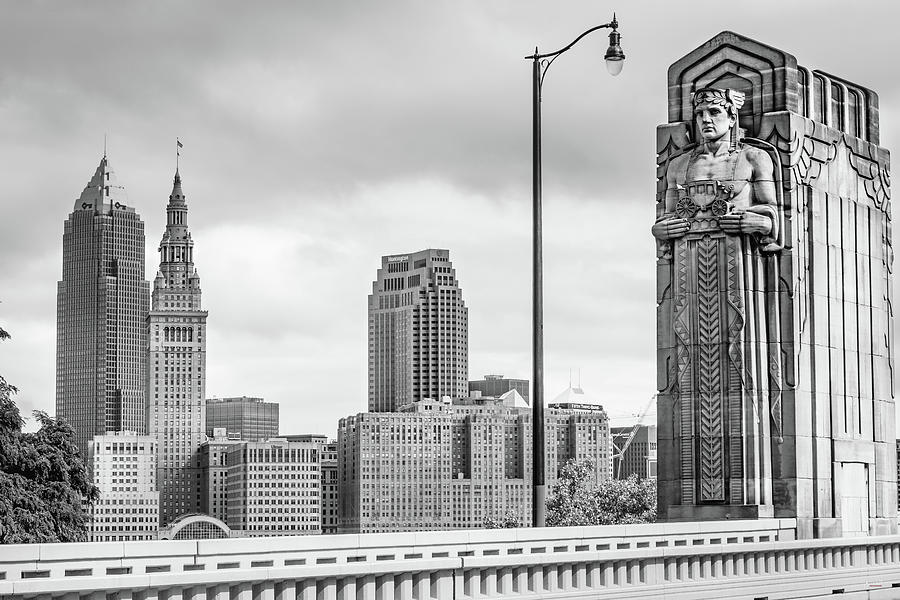 A Cleveland Fan's Opinion
As a Cleveland sports fan, I am not quite sure how I feel so far. While the logo that they came out with today is a little soft and could be better, the time to change was now. It is time to move forward and put this name behind us. If this stops you from being a fan of the team, that's on you. We root for the team because they are from Cleveland, not because of a nickname. While Guardians was not my first choice for the new name, the name is strong and it makes sense given the "Guardians of Traffic" statues.
There is a lot of potential with logos and concepts, but for right now, it is a new chapter for Cleveland baseball.
Check us out on our socials:   
Twitter: @PTSTNews and @TalkPrimeTime
Facebook Page: Prime Time Sports Talk
Join our Facebook Group: Prime Time Sports Talk 
Instagram: @ptsportstalk
Follow Daniel Corrigan on Twitter @Corrigan_Tweets
Main Image Credit: Embed from Getty Images