Leave it to Tom Brady to squash a rumor.
Early reports came out that Brady and New England Patriots offensive coordinator Josh McDaniels were at odds and that the quarterback's departure to Tampa Bay was due to a 'deteriorating' relationship between them.
The six-time Super Bowl champion responded to the article with an Instagram story shooting down the speculation.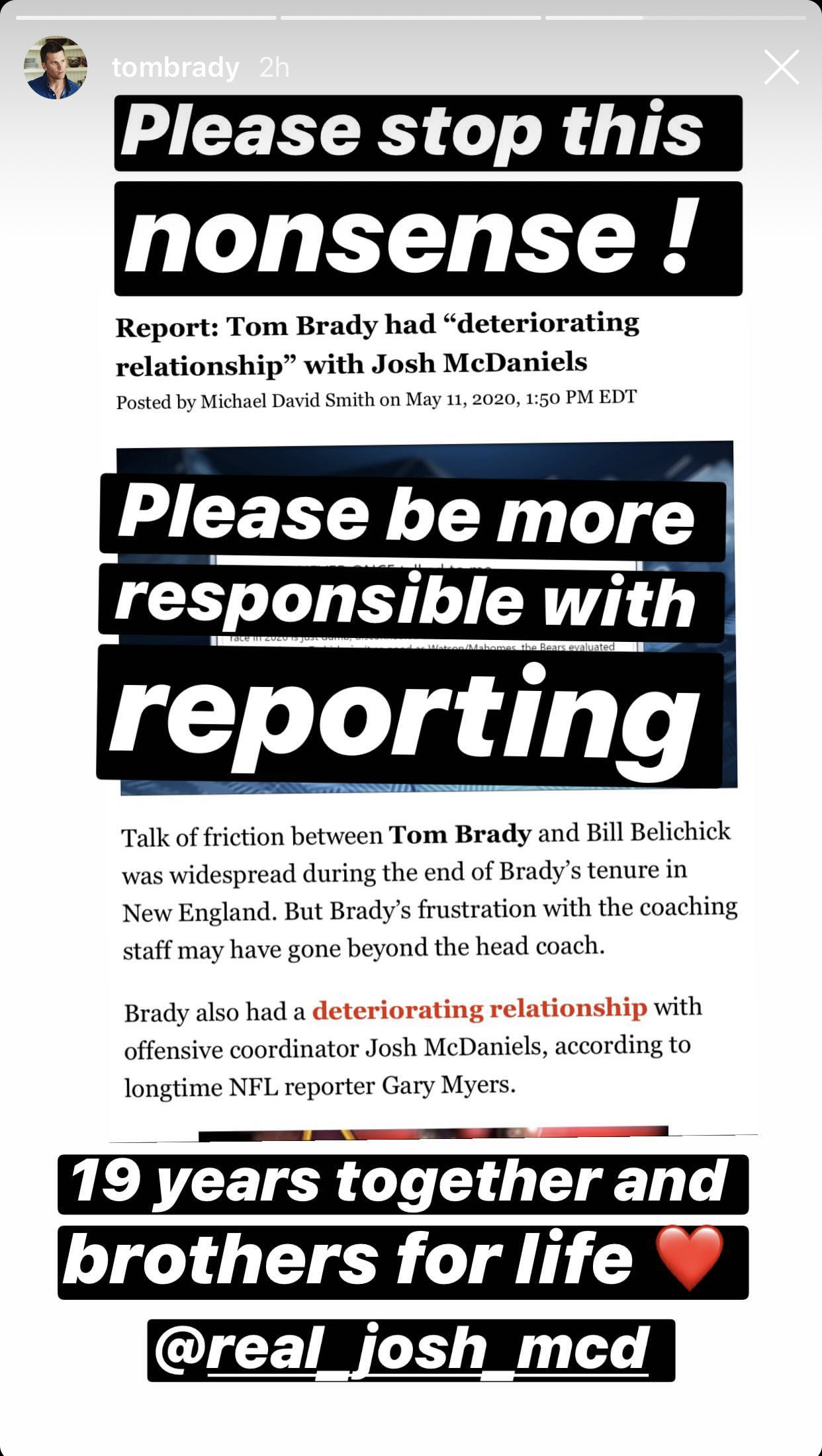 The possible rift was leaked by NFL reporter Gary Meyers and was subject to a lot of buzz in the New England rumor mill.
Brady and McDaniels were paired in the team's biggest moments including the beginning of the quarterback's career. McDaniels also captained the offense in the 2007 undefeated season where Brady broke the passing touchdown record with 50 on the year.