Josh Elias | January 18th, 2019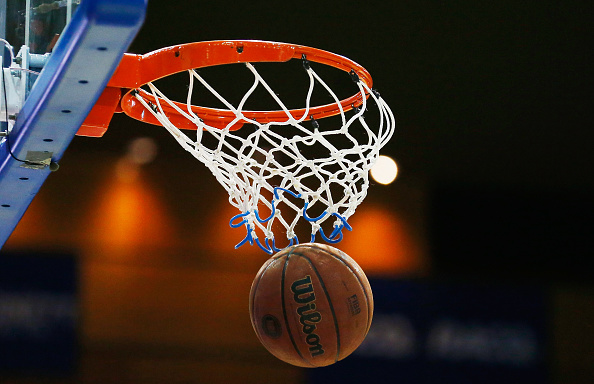 In my three-part series on Basketball throughout the world, I will take a look at all FIBA-recognized countries and the best players from those countries. In part one we looked at 101-213. Here are numbers 51-100 as we continue our countdown. Most of these players you still don't know, although this time there are a few that may be recognizable, and many of them will never see the inside of an NBA gym but the game is spreading and has truly become global and…well…ya never know. Stay tuned for the top 50 coming next week.
A couple weeks ago I decided to take a journey of basketball throughout the world. This includes all 213 countries that FIBA, the main international basketball federation, recognizes. It was quite an interesting experience to go from the best basketball players in the world to players who never got a chance in the NBA, to amateurs who also work full-time jobs, to players whom I could only judge their ability based on grainy 3×3 street-ball footage from Yemen and Nauru, and eventually to players where the only information on them is press releases written in languages even Google Translate doesn't have. There were even two countries where, even after multiple hours of searching, I could not find a single basketball player from either country. There was also a player whose official nationality on FIBA's website was listed as "BREAD".
51. Cape Verde – Edy Tavares (Real Madrid)
Edy Tavares is massive and very good at blocking a basketball, which makes him a sensation in the Spanish ACB League and gave him a short NBA career too. Pretty good for a guy who's basketball career started when a random German tourist saw him in Cape Verde and told his friends who ran a youth team in the Canary Islands about this 7′ tall 17-year old. HM: Betinho Gomes (Aquila Basket) & Ivan Almeida (Kalev-Cramo)
52. Romania – Emanuel Cate (UCAM Murcia)
One of the best offensive rebounders in Europe and with great hands, Cate probably is talented enough to hang in there in the NBA for a couple years, but the death of his playstyle means he'll spend his career as a journeyman throughout various European leagues. HM: Alexandru Olah (Kangoeroes Willebroek) & Dimitri Georgiadis (Citadel)
53. Ivory Coast – Ali Traore (SIG Strasbourg)
Ali Traore's one of the strongest players in the world, and players fear meeting him in the post. He's now 33, but he's also having his best season in years. He fits in with Strasbourg's system incredibly well. If only French teams played in the EuroLeague. HM: Alain Koffi (BCM Gravelines) & Cedric Bah (Souffelweyersheim)
54. Ghana – Yakuba Ouattara (AS Monaco)
Ouattara was supposed to get his big NBA opportunity last year with Brooklyn, but a recurring leg injury limited him to just a single preseason game and occasional minutes in the G-League. Now back with Monaco, he's out to prove he's rounded out his game enough to earn a second chance. HM: Amida Brimah (Austin Spurs) & Akwasi Yeboah (Stony Brook)
55. Sudan – Bol Bol (Oregon)
You might wonder why I have Bol Bol so low, below two other players from this upcoming draft class and quite a few guys in Europe. I'm not going to say that he'll be a bust like many people seem all too willing to bet on, but he's much less dominant and much more raw of a prospect than basic stats show. And now he's also injured. HM: Majok Deng (Adelaide 36ers) & Aluk Adub (Estudiantes Cartagena)
56. Iceland – Martin Hermannsson (Alba Berlin)
Hermannson played in the top Icelandic league already at just 15 years old, for a team with the ridiculous name of Knattspyrnufélag Reykjavíkur. He came over to the US to play for LIU-Brooklyn, and quickly proved to be their best player. He declared for the draft early after his sophomore year but went undrafted. Now he's starring for one of the biggest teams in Germany. HM: Haukur Palsson (Nanterre) & Tryggvi Hlinason (Obradoiro)
57. Kazakhstan – Ivan Strebkov (Nizhny Novgorod)
Strebkov is a point guard who's spent his entire career in Russia, but only recently converted to being a point guard. It's worked out well for him though because he's made the VTB United League's All-Star game almost every year since changing positions. HM: Alexandr Zhigulin (Astana) & Konstantin Bulanov (Parma)
58. Belarus – Anton Astapkovich (Nizhnny Novgorod)
Anton Astapkovich has, remarkably, taken the exact same career path as Strebkov, listed right above him. Both started as foreign-born players in CSKA Moscow's youth program, both took a loan season with Avtodor, and now they are teammates at Nizhny Novgorod. HM: Tsimafei Paraliou (Delikatesas) & Vladimir Veremeenko (AEK)
59. Suriname – Charlon Kloof (UCAM Murcia)
Charlon Kloof is a run and gun point guard who's helping his team do quite a bit better than most people thought he would. His chances at making the NBA have been hampered by a poor jumper that seems to be continually getting worse, so there's a good chance that, now 28, this is the biggest stage he'll play on. HM: Roche Grootfaam (Utah State) & Worthy de Jong (Leiden)
60. Hungary – Adam Hanga (FC Barcelona)
An NBA career seems like it's not going to happen for Hanga either, as the former 59th pick was originally scheduled to join the Spurs for the 2017-18 season, but the organization screwed him over. At least he got a chance to represent his country well in the EuroCup. HM: Marcell Pongo (Nurnberg Falcons) & Balint Mocsan (Idaho State)
61. Benin – Mouphtaou Yarou (Levallois Metropolitans)
This former Villanova Wildcat is killing it over in France, proving to be a reliable source of double-doubles and one of the best rebounders in the country. He got a couple chances in the Summer League, but he struggled. Offensively, this is the best year he's ever had though so he could earn another non-guaranteed opportunity. HM: Imrane Amadou (Mount Aloysius) & Ralph Immacule Hounnou (BSW Sixers)
62. Iran – Hamed Haddadi (Xinjiang Flying Tigers)
Even with balding, graying hair, Haddadi is still making an impact, both for his country and for his team in China. He's not exactly keeping up with his 20 PPG and 14 RPG from last year, so he might finally be slowing down, but it's frankly hilarious watching one of the worst NBA players of the decade consistently dominate inferior competition. HM: Samad Nik Bahrami (Nanjing Tongxi) & Hamed Sohrabnejad (Shahrdary Gorgan)
63. Norway – Matz Stockman (Minnesota)
From the outside, he may not seem like a spectacular player, and on many levels, he isn't. A senior, he's a backup for the Golden Gophers. He doesn't have a Wikipedia page. He'll never come close to the NBA. But he's the only player ever to be coached by both Rick and Richard Pitino, he was only able to be eligible this year because Minnesota's recruiters weren't good enough at their jobs, and he's a productive backup big. HM: Harald Frey (Montana State) & Bouna Ndiaye (Glasgow Rocks)
64. Jamaica – Nick Richards (Kentucky)
A few years ago, Kyrie Irving and Michael Kidd-Gilchrist were on one of the best high school basketball teams ever at St. Patrick High School in New Jersey. That school shut down just a couple years after that, and Kyrie helped start it back up. Nick Richards, who went to the new version of that school, was such a late bloomer when it comes to the sport that he didn't start playing until the school had shut down. HM: Samardo Samuels (CSP Limoges) & Shevon Thompson (Istanbul BB)
65. Albania – Erxhan Osmani (Banvit)
Osmani was a fringe draft-and-stash candidate this year but ultimately went undrafted. He came out of nowhere before declaring for the draft. Very few people had heard of him before then. A hardworking big guy with EuroLeague stretch-five potential. HM: Andriano Topalli (Amyntas) & Klaudio Ndoja (Tortona)
66. Antigua & Barbuda – Norvel Pelle (Delaware Blue Coats)
After being ruled academically ineligible twice, Pelle tried to become the first player drafted straight out of high school since the one-and-done rule was implemented in 2006. Instead, he became the first player to have to withdraw from the draft because of foot warts. He's carved out a decent career for himself since then and has a chance at getting a call-up to the NBA soon. HM: Kevin Samuel (TCU) & Cohen Zantaya (Yorks Crushers)
67. Andorra – Quim Colom (Bahcesehir)
If his play with the Spanish national team and in the VTB United League wasn't enough to get him noticed, his time in Turkey started off with a bang (32 points in his debut) and Quim has not looked back since. HM: Guillem Colom (BC Andorra) & Cinto Gabriel (BC Andorra)
68. Zimbabwe – Vitalis Chikoko (Elan Bearnais)
One of my favorite non-NBA players to watch, Chikoko plays basketball like he's a freight train. He has some of the most unbridled energy that he can just release in bursts that I've ever seen, it reminds me of how Kenneth Faried played when he dominated in college. HM: Julian Mavunga (Kyoto Hannaryz) & Saul Phiri (La Salle)
69. Mexico – Paco Cruz (Fuenlabrada)
It turns out that two of Mexico's best players this generation, Cruz and former NBA-er Jorge Gutierrez, were teammates at a Denver high school. He's a world-class spot-up shooter and has developed his ability to attack off the dribble a lot since arriving in Spain. HM: Gustavo Ayon (Real Madrid) & Jorge Gutierrez (Gipuzkoa Basket)
70. Virgin Islands – Jahmiah Simmons (North Texas)
Jahmiah Simmons is a redshirt sophomore and a wing who really doesn't have the skillset a wing should have. One of the worst shooters in college basketball, but a great rebounder and athlete, especially showing off his skills on the boards against their top competition, at 6'4″ he's certainly not the top of player you would expect him to be at first glance. HM: Collins Joseph (Savannah State) & Shakeem Alcindor (North Texas)
71.Palestine – Zaid Abbas (Al Ahli)
While you would expect him to be beyond his prime at this point at 35 years old, Zaid is still dominating Asian basketball and has solidified himself as one of the biggest legends from the Middle East. His 19-year-old little brother Hashem is playing good ball in the NCAA DII and is probably on track to be the next big thing for Palestine and Jordan. HM: Hashem Abbas (Bridgeport) & Sani Sakakini (Yulon Luxgen)
72. Colombia – Juan Palacios (Elan Chalon)
If he'd left school after his sophomore year, we'd probably know Juan Palacios as the first Colombian player to make the NBA, but he stayed too long, and Earl Clark took away both his starting spot at Louisville and his chance to play in the NBA. Now the most notable thing about him is that he's implicated in the FBI investigation into the NCAA. HM: Stalin Ortiz (Fast Break) & Hanner Mosquera-Perea (Rosa Radom)
73. British Virgin Islands – Kleon Penn (Santos de San Luis)
A big guy who can block shots with the best of them, Kleon Penn's been anchoring defenses throughout Latin America for years. He was a Minnesota Timberwolf for eight minutes of preseason action a couple years back. HM: Norville Carey (Poitiers Basket) & Halstead Chiverton (Mega Guns)
74. Portugal – Neemias Queta (Utah State)
Utah State began recruiting Neemias Queta based entirely on a YouTube video. Even though I'm sure that's happening more than coaches are willing to admit, it's still weird to read that in an article. He's already one of the best players in his conference though, so I guess it worked! HM: Diogo Brito (Utah State) & Venelin Hristov (Akademik Plovdiv)
75. Guinea – Sekou Doumbouya (Limoges CSP)
Sekou Doumbouya is a freakish athlete, and because of that, he's a near-guaranteed first round pick this year. But it's often understated just how raw of a player he is. While his potential is insane, he currently lacks most fundamentals, is a complete and utter black hole on offense, and has zero consistency in his form, often appearing to help his opponents more than his own team. Don't be surprised if he's a negative impact player at first, but expect him to hopefully blossom in a few years time. HM: Mamadi Diakite (Virginia) & Daouda Conde (Sorgues Basket)
76. Kosovo – Lis Shoshi (Maccabi Ashdod)
I always like to see when players represent their countries when that country's very existence is controversial because they have to know that playing for that team could have massive ramifications on their career. While his chances at ever playing in Greece or Spain are almost zero thanks to playing for Kosovo, his time in Israel is starting off great. HM: Kenan Sipahi (Besiktas) & Mladen Armus (East Tennessee State)
With no Manu Ginobili, it's going to be interesting to see just how far Argentina falls in the grand scheme of things. It's not that they're a bad team by any stretch of the imagination, but without any real replacements for any of their aging/retired golden generation stars, they'll have to rely on the big names of the Liga ACB like Laprovittola to keep them contending. HM: Luis Scola (Shanghai Sharks) & Agustin Ambrosino (Argentino de Junin)
78. Uruguay – Bruno Fitipaldo (San Pablo Burgos)
Bruno Fitipaldo is a weapon on offense. With a quick release that makes it nearly impossible to contest his 40+% three-point shot and some of the quickest lateral offensive movement, which makes him just as effective off-ball as on-ball, he could be a huge asset at just about every level. HM: Jayson Granger (Baskonia) & Fernando Martinez (C.A. Goes)
79. Ireland – John Carroll (Hartford)
John Carroll had to sit on the sidelines for a year and a half with a knee injury, but now, as a fifth-year senior, is in the middle of his second year as the most important member of Hartford's team. HM: Sean Flood (Longwood) & Lorcan Murphy (Templeogue)
80. Slovakia – Vladimir Brodziansky (Obradoiro)
A center that can shoot the ball is something that's becoming more and more valuable, and the college career of Brodziansky shows that very well. One of the best players in the Big 12 for the last couple of years, he found himself given a chance in Spain after a respectable showing in the Summer League this year for Cleveland. HM: David Kramer (Ulm) & Marek Dolezaj (Syracuse)
81. Chile – Nico Carvacho (Colorado State)
Nico Carvacho is the basis for Colorado State's offense. While they've struggled as a team, he's been a dominant center with some of the best fundamentals in mid-major college basketball, and I'd be shocked if he doesn't have a pro career in his future. HM: Felipe Haase (South Carolina) & Evandro Arteaga (Leones de Quilpue)
82. Azerbaijan – Orhan Haciyeva (Gaziantep)
Haciyeva is a really effective cutter and floor spacer who, while he peaked very early on in his career because of his poor defense, can be a weapon on offense at his league's level for a few minutes every game. HM: Endar Poladkhanli (Cholet Basket) & Amil Hamzayev (BC Kremen)
Yeah, that's right, Hasheem Thabeet still exists. Most people at this point know of him as a massive bust in the NBA, with one of the worst careers of any #2 pick in the draft ever. We don't know of how much he matters to his country, where he's one of their biggest celebrities. After two years away from the sport, he's recently been on a comeback journey. Last year he was one of the better players in the Japanese B.LEAGUE. HM: Ulanga Sudi (KIU Titans) & Fadhili Chuma (UCU Canons)
84. Cuba – Javier Justiz (Zaragoza)
As a kid, Javier Justiz quit basketball because he couldn't afford shoes his size. He started playing again at 20, and now, at 26, has a decent role off the bench as a hustle guy/ defensive specialist in one of the best leagues in the world. HM: Yorman Polas (Telekom Baskets Bonn) & Howard Sant-Roos (AEK)
85. Uganda – Deng Geu (North Dakota State)
Another late bloomer, as should be an apparent trend among African players at this point in the list, Geu was not a particularly impressive player when he first came into the NCAA but has seen major improvements each year. I do have to wonder how much longer he'll continue to improve; can he put himself in NBA draft conversations by the end of next year? HM: Jimmy Enabu (City Oilers) & Samuel Kalwanyi (Free Agent)
86. Grenada – Daniel Regis (Nicholls State)
Sometimes I'm utterly baffled by how college teams decide to recruit players, and this is one of those cases. Regis averaged about 8 and 5 between his two years of JuCo, but he got a scholarship from a DI school anyways. He's Nicholls' starting center now though and playing great defense, so it's certainly worked out in their favor. HM: Kevin Cox (UDC) & Michael Bonaparte (DCU Saints)
87. Malaysia – Simeon Lepichev (Florida Atlantic)
Born in Malaysia to Bulgarian parents before moving to the U.S. as a kid, Lepichev has a lot of allegiances. He's making a decent impact for FAU as a senior this year after barely playing last year in his first year as a DI player. HM: Lok Seng Mak (Westports Dragons) & Zhi Shin Chin (Westports Dragons)
88. Netherlands – Yannick Franke (Pieno Zvaigzdes)
Dutch basketball isn't quite the juggernaut that their soccer team historically has been, are they? Franke's career has been a bit wonky, sending him to Finland and Croatia before finally getting a chance to play higher level competition in Italy, and now finally experiencing a breakout season in the Lithuanian LKL. HM: Matt Haarms (Purdue) & Roeland Schaftenaar (Ionikos)
89. Denmark – Chanan Colman (Hapoel Be'er Sheva)
Chanan Colman's career began for a YMCA team in Finland called Lappeenrannan. I'm not sure that there's a better underdog story than that. I don't care that he's 34, I need an NBA team to sign him so I can watch that 30 for 30 episode. HM: Jonas Bergstedt (TF Budapest) & Kevin Larsen (Bilbao Basket)
90. Chinese Taipei – Ying-Chun Chen (Guangzhou Long-Lions)
For those of you who don't know, FIFA, FIBA, and the IOC all force Taiwan to call themselves the Chinese Taipei, mostly because they're terrified of the Chinese government. Chen brings a great offensive intensity to his teams that forces defenses of even much better teams to pay attention to him. HM: Zheng Liu (Zhejiang Lions) & Chin-Min Yang (Beijing Fly Dragons)
91. Saint Kitts and Nevis – Everson Davis (Binghampton)
Everson Davis burst onto the scene at Binghampton a few years back, and it transformed their offense, both for the better and for the worse to be honest. Now a senior though, he's frankly been a complete nonfactor recently. HM: Kareem Queeley (Real Madrid) & Taslin Hodge (Challengers Exodus)
92. Ethiopia – Buay Tuach (Westchester Knicks)
I watch lots of Loyola Marymount games, so I've been familiar with Tuach for a while. He's an athletic versatile wing who can score from anywhere on the floor, with both a reliable three-point shot and an underrated post game. He's currently out for the season with a broken foot. HM: Biruk Robi & Bhan Nyach
93. Philippines – Andray Blatche (Tianjin Gold Lions)
Andray Blatche missed the start of his rookie season because he'd been shot, he only got a chance at playing time because of injuries to Etan Thomas and Michael Ruffin, both of whom he was somehow behind in the depth chart, and the Ernie Grunfeld actively tried to ruin his career toward the end of his time in Washington. Considering all that, it's a wonder he was in the league as long as he was. That being said, last year he was waived by a Chinese team, and it took almost a full calendar for him to get a new contract. He's probably close to the end of his career. HM: Kwan Hee Lee (Seoul Samsung Thunders) & Dalph Adem Panopio (Roseto Sharks)
94. Seychelles – Abdel Sylla (Elan Bearnais)
Sylla is the first Seychellois player ever to play basketball professionally. He's far from a star player, but he's a hard worker as an undersized center, and he's managed to stay in the LNB for his entire pro career. HM: Amadou Sylla (Premium Cobras) & Bernard Bristol (PLS Hawks)
95. Burkina Faso – Frejus Zerbo (JL Bourg)
Frejus Zerbo, in addition to having an amazing name, is the type of basketball player whose presence on the court can change the energy of a game without him doing a single productive thing all night. A massive fan favorite of his long-time former team CSP Limoges, he once refused a transfer to AS Monaco, one of the best teams in France, because he liked his apartment too much to leave. HM: Samuel Ouedraogo (Houston Wolverines) & Moussa Ouattara (CEP Fleurus)
96. Afghanistan – Mustafa Hassan Zadeh (Hallmann Vienna)
Mustafa Hassan Zadeh has a lot of aspects to his life that make him fascinating. As a kid, his family fled war-torn Afghanistan in favor of life in Brazil as refugees, before moving to Russia, Cuba, and eventually settling in Austria. While the young 5'5″(!) PG has made his mark on the Austrian game in recent years, what he did off the court matters much more. Zadeh was present during the truck attack in Nice in 2016 that killed 87 people and injured over 400 more and helped people who were injured and shellshocked escape the terror. HM: Billal Azizi & Mustafa Wardack
97. Chad – Placide Nakidjim (Estela)
Placide is a much more athletic player than his presence in the third division of Spain would suggest. He actually showed enough promise a few years back to be in Real Madrid's junior team but didn't make the cut. Since then he's had to show off his athleticism and ability to run the floor in front of crowds of just a few hundred people. HM: Michael Koibe (AS Archibeau) & Mael Lebrun (LMBC)
98. Uzbekistan – Andreas Kronhardt (VfL Kirchheim Knights)
Kronhardt is one of the best rebounders in the German second league in recent years, although he has really fallen off in the last couple years, with a strained relationship with the coach of his team seeing his playing time become sporadic, and he's probably headed out the door at Kirchheim soon. HM: Grigori Shukhovtsov (Parma Basket) & Aleksandr Kozlov (Belent)
99. Trinidad and Tobago – Jabari Narcis (Texas-Arlington)
After two years playing JuCo ball, Narcis is getting a chance at a DI school for the first time now. A powerful player with good basketball instincts and athleticism to match, he plays a style of basketball that's very reminiscent of the PFs in the NBA from the 70s and 80s. HM: Kyle Rowley (Urunday) & Steven Lewis (Defence Force)
100. Moldova – Oleksandr Kolchenko (Cherkaski Mavpy)
Last year's Ukrainian league Finals MVP, Kolchenko has proven himself in recent years to be a reliable sharpshooter as the first option on a team, as well as an easy source of extra possessions through his steals on the defensive end. HM: Ion Lupusor (Mens Sana) & Andrei Rogozenko (BC Tsmoki-Minsk)
Questions and comments?
thescorecrowsports@gmail.com
Follow Us on Twitter @thescorecrow
Follow Us on Reddit at u/TheScorecrow
Follow Josh Elias on Twitter @_SunsofThunder_
Main Credit Image: [getty src="910841976″ width="594″ height="384″ tld="com"]