Josh Elias | February 5th, 2019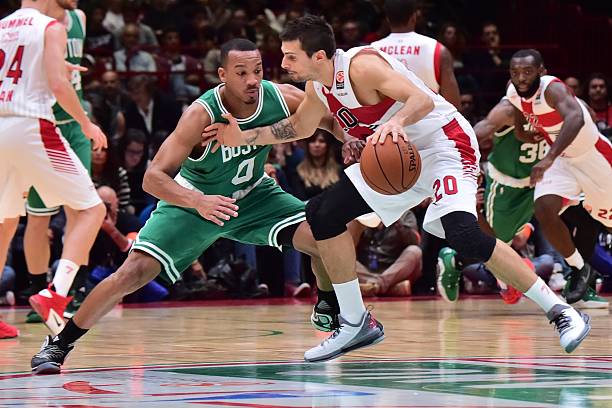 It's easy to forget that, just two short years ago, Avery Bradley was both the second option offensively for a contending team and one of the consensus best perimeter defenders in the world.
Now, he's fallen so far from where he was when he was averaging 19 points per game during the Eastern Conference Finals that some people consider him to be the worst player who's actually still getting consistent minutes on an NBA team.
Avery Bradley might legitimately be the worst player in the league this season.

— Jason Patt (@Bulls_Jay) December 21, 2018
Avery Bradley's descent from top 40-50 player to maybe the worst player in the league is real wild

— AFunkyDiabetic (@FunkyDiabetic1) January 14, 2019
Avery Bradley is the worst player in the Clippers rotation (and it's not close), and is getting the 3rd most minutes.

It's inexplicable, even for trade value purposes

— Clips Nation (@clipsnation) January 11, 2019
How did that happen?
To figure out his fall, we first need to examine his rise.
Bradley began his basketball career in Tacoma, Washington, of all places. Why is this important enough to mention? Because so did Isaiah Thomas.
Thomas and Bradley actually grew up in the same neighborhood and played on the same AAU team, years before they would ever set foot on an NBA court together.
While they could've ended up as teammates in Washington though, only Thomas would stay in-state for school, and their paths wouldn't cross again for a while.
Avery Bradley had his choice of any college he wanted to, as the top-ranked recruit in his class per ESPN, and chose the University of Texas (he lived in Texas during middle-school and fell in love with the Longhorns because of T.J. Ford).
While in Austin, Bradley underwhelmed mightily. At least on offense. He was clearly one of the best (and arguably the best) defensive players in all of college basketball, but there were problems.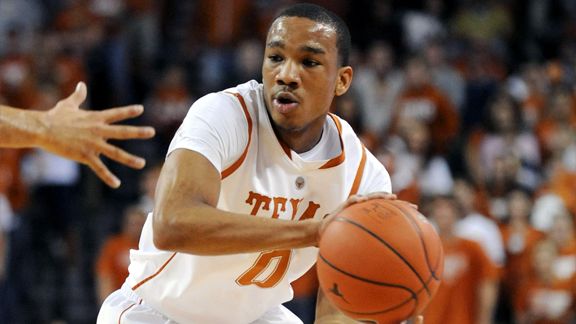 They struggled as a team, only finishing 6th in the Big 12, Bradley was an ineffective finisher, and his game was inconsistent to an extent that he was overshadowed by teammates Damion James and Dexter Pittman. He had just as many games where he scored less than five points as he did scoring 20+.
They couldn't even figure out what position he should play – he started out as a point guard, before shifting him to shooting guard after five games, eventually trying him out at small forward, before quickly moving him back to shooting guard, and then switching him back to point guard right before the conference tournament.
After personally delivering his team a first-round exit in the March Madness against Wake Forest (he shot 4-15, missing all three of his three-point attempts and ending up with just nine points, two rebounds, and one assist – Texas only lost by one. The game-winning shot for Wake Forest was scored by Ish Smith, who was defended by Avery Bradley), his value had fallen far enough for him to go to Boston with the 19th pick that summer.
It turns out he'd been playing through some serious injury issues for a large part of his lone college season, so, on the same day that he signed his contract with Boston, he would undergo arthroscopic surgery on his left ankle.
He would miss training camp, preseason, and the first month of his rookie year, before playing very sparingly on the contending Boston team for the rest of the year. He only played more than 15 minutes once, although he scored 20 points that night.
The next year would be the lockout season, and he decided to go overseas. In Israel, he played just three games for Hapoel Jerusalem though, averaging 13.7 points per game, before returning to the US.
After the lockout ended, reports came out that Bradley would be waived by the Celtics, to open up a roster spot for undrafted free agent Gilbert Brown.
That didn't happen, obviously. Danny Ainge overrode Doc Rivers' decision, and Brown ended up on their D-League team and would never play a minute in the NBA, while Avery Bradley ended the season as the starting shooting guard, with Ray Allen missing half the season through injury.
Over the course of that year and the next year, he became increasingly well-known as one of the best perimeter defenders in the league and earned Doc Rivers' trust enough to permanently earn a place in the Celtics backcourt despite his continued major offensive inconsistencies, due to his hard work and ability to defend elite players from the point guard, shooting guard, and small forward positions.
As any hopes of Boston contending fell apart with the departures of every major piece of the team, including Coach Rivers, Bradley immediately became the most trusted player of new coach Brad Stevens and the Celtics' second option, to Jeff Green and later to his old childhood friend Isaiah Thomas.
From the 2013-14 season through to 2016-17,  Bradley would average between 13.9 and 16.3 points per game each year and would make the All-Defensive First Team in 2015.
While team struggles and badly-timed injuries hampered Bradley's playoff hopes, that changed when they finished as the first seed in 2016-17.
They would make the Eastern Conference Finals before losing in five to Cleveland, and during their run, Bradley played the best basketball of his life, putting up averages of 16.7 points per game, 3.9 rebounds per game, and 2.3 assists per game through the playoffs, including 19.2 points per game in the Conference Finals themselves. He even hit the last-second three that sealed their one win of the series.
It seems like that moment may be the last great moment of his career though, considering how things have gone since that day.
Brad Stevens decided that they needed to use lengthier perimeter defenders, in order to hopefully stop players like LeBron James and Giannis Antetokounmpo from dominating as much in future playoffs battles. That meant the 6'2″ shooting guard was out, and he was sent to Detroit in a move that was initially believed to be mostly about cap space.
At first, the move looked like a steal for Detroit, as he would average 17.7 points per game on some of the best shooting splits of his career (45% from the field and 46% from three-point range) through the first 16 games, but he would begin to deal with some recurring groin injuries that visibly hampered his play and would eventually lead to the Clippers, who would trade for him in the Blake Griffin blockbuster deal, moving him to injured reserve for the rest of year.
This year, since returning to Doc Rivers' lineup, he's stood out, and not in a good way. His defense, while still above average, hasn't been at the same level as it was in Boston, especially when matched up against small forwards and taller shooting guards. His efficiency is ludicrously poor. He's missed all of his three-point attempts in 19 of the 48 games he's played in this year. His scoring has been cut in half, while he's been committing way more unnecessary fouls than he ever has before.
Why? How has he fallen so far?
My answer is it comes down to two main reasons.
The hernia injury from last year clearly got to him more than those types of injuries normally do.
The main reason behind his problems on both offense and defense have to do with mobility. People underestimate how much he's relied on his athleticism throughout his career, but that's what led him to be the player he became.
The most dramatic drop on the offensive side of things is his ability to finish at the rim. A career 61.4% shooter from 0-3 feet, Bradley has fallen all the way down to 47.8% from that same distance this season.
Putting that into context, 285 players have shot 50 or more attempts from inside of three feet this season, and, of those players, Bradley places dead last.
On the other side of the ball, we've seen him struggle to defend larger players. When matched up against small forwards, he's only holding them to 45.0% shooting, compared to 43.1% against backcourt opposition.
That may not seem like a huge difference, but it moves him from the 79th percentile to the 60th percentile at contesting shots. Against players his own size, he's still one of the better players in the league at that crucial part of defense, but against larger players, he's only slightly above average.
He's also seen his fouls rise and his on-ball steals decrease. All of these things combine to suggest that his injuries from last year have really hurt his game – in particular, many of the things he was best at.
Another thing that could have led to his fall-off is that he never really was as good as he appeared to be when he was at Boston.
He was never a particularly effective player on offense. While he would score at a decent rate, he didn't do so efficiently by any means. Even in his most efficient year, he only held an effective field goal percentage of 53.3%, just 0.6% above average.
He never contributed many assists, and, aside from 2016-17, wasn't a particularly great rebounder.
Even his defense – what he's known for – sees very few accolades. He never even placed on the leaderboard for steals, and he's collected a total of two All-Defensive selections in his career (one first-team and one second-team).
I'm not arguing that he was always a net negative player, just that he wasn't as much of a net positive as people thought at the time – and that much of what made him a net positive player was Brad Stevens molding the team around him to a large extent.
In late January, Bradley put together a decent stretch of seven straight double-digit outings, shooting 42.5% from deep during that period – a good sign that he may be beginning to be able to successfully adjust his style of play post-injury. Hopefully he can, so that he can contribute to an NBA team in a more productive way than he has been recently.
Questions and comments?
thescorecrowsports@gmail.com
Follow Us on Twitter @thescorecrow
Follow Us on Reddit at u/TheScorecrow
Follow Josh Elias on Twitter @_SunsofThunder_
Main Credit Image: [getty src="491556522″ width="594″ height="396″ tld="com"]