Coach Treal | January 8th, 2019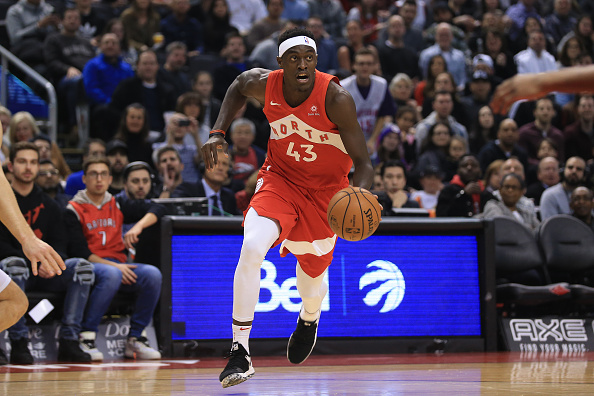 Welcome Back, Hoop heads! We are already into January and the NBA season is getting into full swing, with playoff prospects for most teams is already beginning to take shape for better or worse. Some teams are still fighting the injury bug and others are just losing the fight. We take a deeper look into some of the must-see game this week. Stay Tuned!
Minnesota Timberwolves Vs. Oklahoma City Thunder
This is the game of the week for me as on Sunday night after a win over the Los Angeles Lakers, the Timberwolves decided to fire head coach Tom Thibodeau and name Ryan Saunders the interim coach. There are so many different reports about what caused this firing, but I do know that in his three seasons as head coach of the team Thibs was 97-107 with one playoff berth last season. The Wolves this year are 29th in attendance in the entire league and, after the Jimmy Butler episode, I can't say I'm surprised at this turn of events. Moving forward and starting with this game, I want to see how this team responds and whether they can climb back into the playoff mix because as of right now, they are two games back in the loss column from the eighth seed. Karl-Anthony Towns and Andrew Wiggins will be looked at to carry the work load for this team moving forward for the remainder of this season.
Phoenix Suns Vs. Dallas Mavericks
This game is a match-up of two of the top rookies between Luka Doncic and Deandre Ayton, who are the clear front-runners for the Rookie of the Year award. After a solid start to the season, the Mavericks have come back down to earth but are still in the hunt for a playoff berth. The Suns, on the other hand, haven't won 10 games yet. However, they have two solid cornerstones in the previously mentioned Ayton who is averaging a respectable 16 points and 10 rebounds per game while shooting 60% from the field. He is getting help with Devin Booker being back in the lineup and bringing 25 points and seven assists a night, as well as looking like a future all-star with his recent play. Not to be outdone, Doncic is looking better than advertised and has far exceeded my own expectations for his rookie season putting up great stats across the board with 19 points, seven rebounds, and five assists. The one thing about his play that shocked me the most is how quickly he has adapted to shooting the NBA three-point shot so far this season as he is at a respectable 37% from downtown.
Brooklyn Nets Vs. Toronto Raptors
The Nets are one of the surprise teams in the entire league, currently sitting in the seventh seed in the Eastern Conference playoff picture. Spencer Dinwiddie is playing at a very high level right now and D'Angelo Russell is having a career season in a contract year. The Raptors are led by MVP candidate Kawhi Leonard and they the number one team in the East. They are clicking on all levels right now, coming off a week they saw them beat the Milwaukee Bucks on the road. This will be a revenge game of sorts as well for Toronto as they were handed one of their 12 losses by the Nets earlier this season in Brooklyn with a 106-105 loss in overtime.
Cleveland Cavaliers Vs. Lakers
This was a game that earlier in the season we all looked at as the first meeting of the season for LeBron James versus his former team. But now this game has taking own a completely different shape as of right now we don't know if LeBron will be able to play. He has been sidelined since Christmas Day with a groin injury and the Lakers have since gone 2-5 in his absence and slide all the way down to the eighth seed. It's hard to call a January contest a must-win for an NBA team, but it will not be a good sign moving forward for the Lakers not to come out with this win. This is a game that will come back to hurt them later down the season if they are not able to win and fall outside of the playoff picture. They will be waiting on the King to return and we might start hearing louder voices about Luke Walton's job, as well as calls to shake up this young roster and make a blockbuster deal.
Hit me up on Twitter about what League Pass Games you are most excited for this week!
Questions and comments?
thescorecrowsports@gmail.com
Follow Us on Twitter @thescorecrow
Follow Us on Reddit at TheScorecrow
Follow Coach Treal on Twitter @CoachTreal2 Main Credit Image: [getty src="1078359612″ width="594″ height="396″ tld="co.uk"]