It is not a huge controversy without one of the most controversial players putting his two cents on the ordeal.
Former New England Patriots wide receiver Antonio Brown posted a photo on Instagram siding with Mason Rudolph recounting his kick to the head of a punter on a return. Ironically, it being a Cleveland Browns punter.
Brown's caption reads, 'This For You Mason………'
Defensive end and former No.1 overall pick Myles Garrett, peeled the helmet off of Rudolph and swung it at the quarterback's head with only seconds remaining in last night's edition of Thursday Night Football.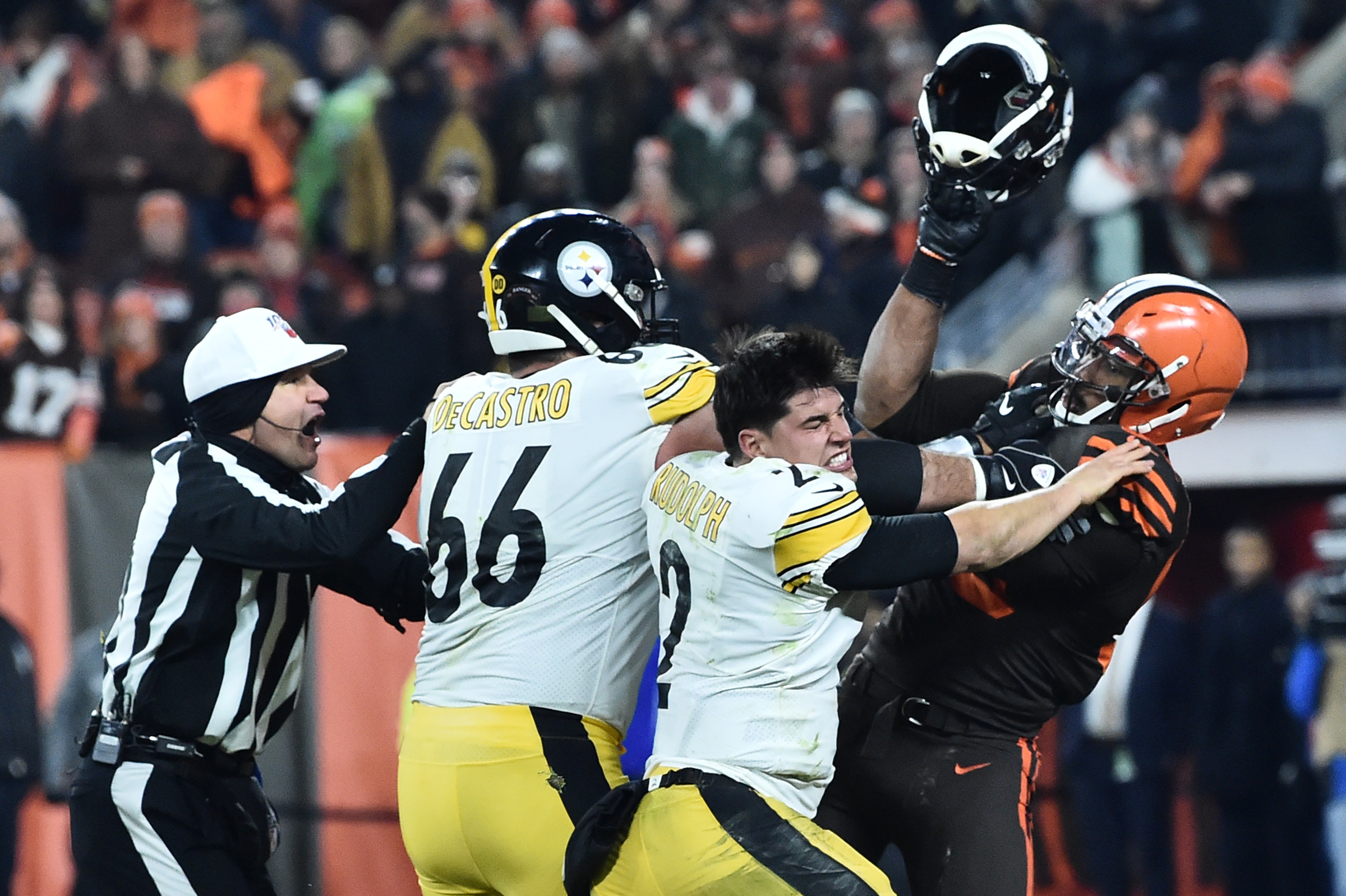 ]The incident has sparked a national media frenzy with many coaches and players summarizing it as an inexcusable act.
Garrett will likely miss time as a result.