Bruce Cagle Jr. | January 20th, 2019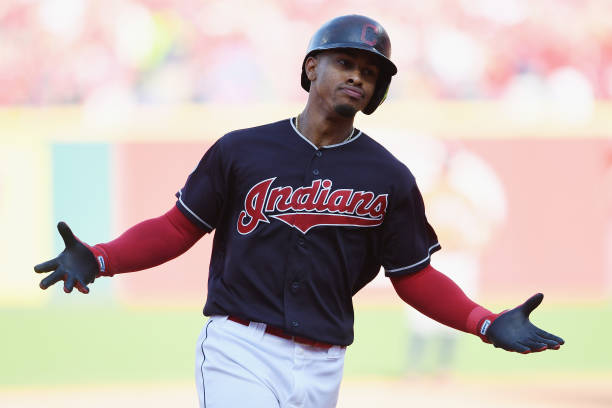 The shortstop has some of best talent around for 2019, tied with the outfield position with five average first round picks. Let's take a glance. If you would like to see the positions I have already covered you can find them here: Starting Pitchers | First Base | Second Base
Some red flags right off the bat, off-season surgery for Alex Bregman has some concerned but with being only one of four qualified players to have more walks than strikeouts (1.13 BB/K) and one of five hitters to hit at least 30/100/100/10, it will be hard to pass by Bregman come draft day. I touched on why I feel Javier Baez is a tad pumped up yesterday, Manny Machado still hasn't signed, does that scare you for a guy who has hit 30+ home runs in four straight years and is a lock for almost 200 RBI+R? Trevor Story has some concerns regarding his ability to maintain such a lowered strikeout rate (34.4% in '17 25.4% in '18). Being in the 97th percentile for sprint speed and a stat cast hero, Story is primed for another big season if he can keep that strikeout rate down.
I love what Francisco Lindor brings to the table, power, speed, elite runs and plays every day, easy to see why he is inside the top four universally. Trea Turner quietly finished second in the league in stolen bases (43), hit almost 20 home runs, scored over 100 runs and did all this while jumping around the batting order. People labeled Turner as a potential injury risk coming into 2018 but he ended up playing every single game, so I'm buying all day long at top 10 price.
Leading off the group is the most hyped player of 2019 other than "sleeper" Nick Pivetta and that is Adalberto Mondesi. He has been heavily covered by almost everyone already, low walk rate (3.8%) and the potentially elite power-speed combination is making him a third-round pick after just 75 games at the bigs last year. Too rich for me. Jean Segura has moved to a loaded Phillies team and will continue to provide elite average (.304 in '18) and speed, as he has stolen 20 or more bases in six straight seasons. He's at such a nice price I can't pass it up. Carlos Correa just needs to be healthy, with 219 games played over the last two seasons, spending a top 50 pick here is risky for someone who hit .239 in 2018. Are you still chasing his breakout 100 games?
Xander Bogaerts is quietly becoming a force at the shortstop position and you can get him with your third round pick. He finished 2018 with a career high in home runs (23) and rbi (103) despite playing his fewest games since becoming a starter (136). Mind you he is only 26 years old, has always hit for a decent average, slips in a success rate of 83.6% on stolen bases in the last four years and plays for Boston. I'm in on Xander everywhere I can be.
Corey Seager is almost floating by himself as people might not know what tier to be placing him with. Recovering from Tommy John and a torn hip labrum, Seager is a risk, to say the least. It isn't crazy to think he goes back to his normal self of mid 20's power and .300 average but he doesn't provide much speed and needs to be fully healthy. I'm most likely looking elsewhere in 2019 unless he falls a round or two.
With the additions the Reds have already made and Jose Peraza leading off, I think there is a legitimate upside in 2019. Tim Anderson makes you suffer in batting average and won't walk at a high clip which ends up "capping" his potential production while hitting in the bottom third of a semi-bad lineup. You're paying up for the 20/20 title with Anderson with not much room for improvement. Peraza compared to Anderson hits more liners (25% to 20%), more fly balls (38% to 33.5%) and only has 6.8% hr/fb rate. Might be a little more power in the bat, speed is there and could push 100 runs if the team works out, I'll risk it.
Middle infield is deeper then it has been in recent years and is littered with young top end talent. So many great options here at shortstop and I plan on grabbing shares of each of these tiers, this isn't even including Didi Gregorius, Lourdes Gurriel Jr. or maybe phenom Fernando Tatis Jr. Come back tomorrow to check out my third base dive in.
Questions and comments?
Follow Us on Twitter @thescorecrow
Follow Us on Reddit at u/TheScorecrow
Follow Bruce Cagle Jr. on Twitter @BruceCagleJr2
Main Credit Image:"[getty src="1047721556″ width="594″ height="396″ tld="com"]