Liam Romero | July 12th, 2018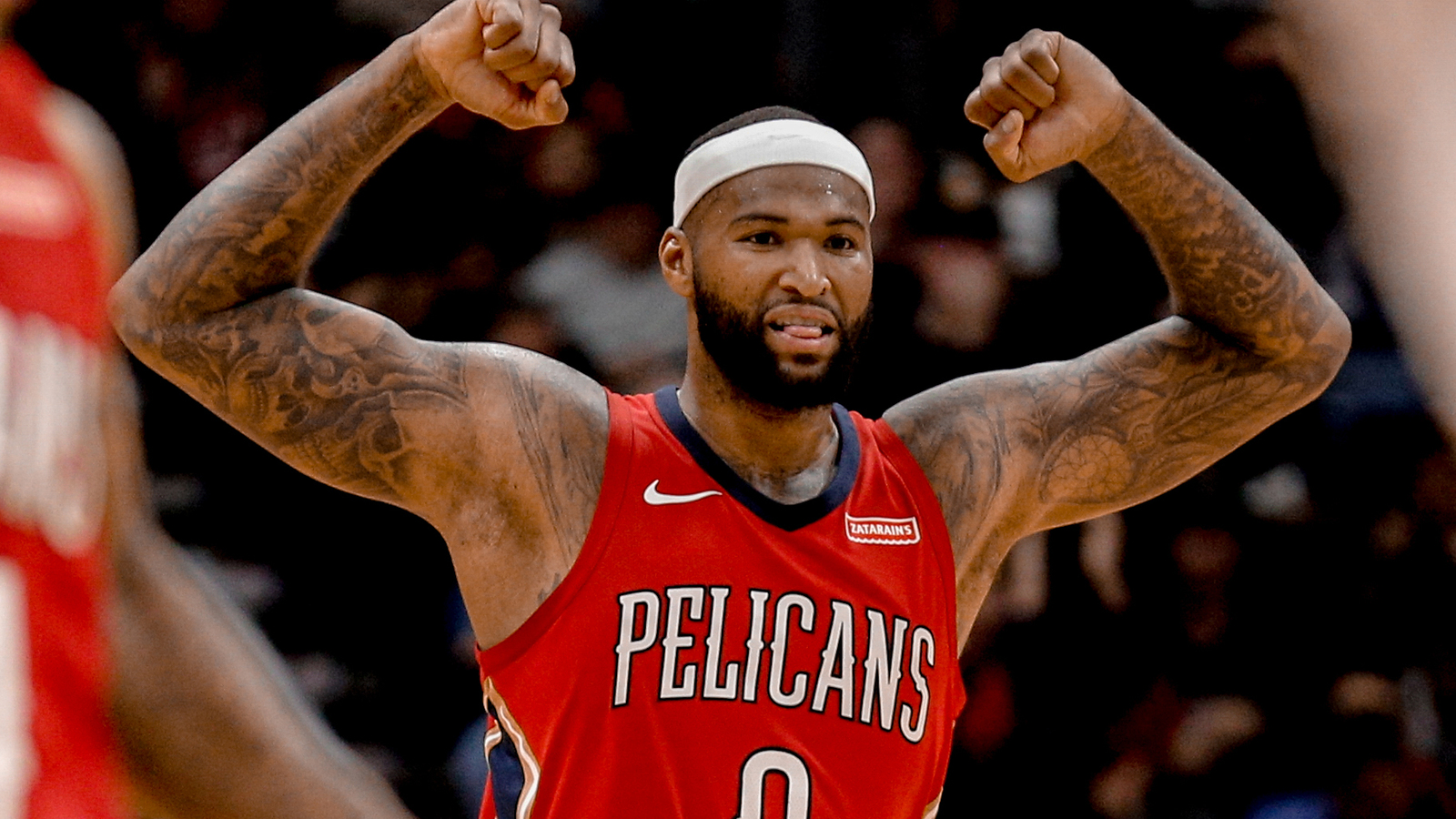 Derick E. Hingle-USA TODAY Sports
This year's NBA offseason has been one of the most exciting ones in recent years. With LeBron James choosing to sign with Lakers, Paul George resigning with the Thunder, and the unknown destinations of Carmelo Anthony and Kawhi Leonard, the NBA couldn't be a better environment for speculation at the moment.
The move that sparked the most of this speculation though was DeMarcus Cousins choosing to sign with the Warriors. Cousins, who is coming off of a 25 ppg and 13 rpg season, signed with Golden State on July 2nd and consequently broke the internet. NBA fans cried out that the Warriors are now too overpowered and that watching the NBA would be futile because the champion is already determined. This must beg the question, is Boogie really beneficial for the warriors?
Injury
The most blatantly clear red flag to the Warriors about DeMarcus Cousins is the injury that put him out most of this past season. On January 27th, Cousins tore his Achilles tendon during a game in New Orleans against the Rockets. An Achilles injury has been widely regarded as one of the worst injuries to suffer in any sport. In fact, according to a study conducted by The American Journal of Sports Medicine, of a pool of 18 players who suffered Achilles tears between 1988-2011, 7 of them never played in the league again and those that returned missed an average of 54 games. So from an injury as serious as his, the odds that Cousins will start this coming season fast, healthy, and strong are slim and since the Warriors are not reliant on Boogie to win, he will most likely miss plenty of games.
Playstyle
DeMarcus Cousins is a ball dominant player. The majority of the points he scores come from either an isolation dribble drive or being fed the ball in the lower post, both of which lead to him powering through the defense and finishing at the rim. This is why in his highlights, he can commonly be seen getting the rebound and taking it from one end to the other and finishing at the rim. In order to fit in well with the Warriors' playstyle, Cousins would have to adapt to spreading the floor and utilizing handoffs and screens more than anything, for that's all the big man really does in their offense. His playstyle contradicts that of the Warriors' offense because he relies heavily on his strength and size, rather than the speed and versatility that make Stephen Curry and Klay Thompson so deadly. He would need to play at his fastest and most tenacious to be an asset to the Warriors, but with an injured Achilles, he'll only find himself slower.
Chemistry
Lastly, but most importantly, DeMarcus Cousins will have to be a good teammate in and out of the spotlight. What happens in the locker room translates outside of it, and Cousins has experienced much scrutiny in past years from former teammates and coaches. It's one thing to get into scuffles, but to get into altercations with teammates and front office officials is another. Many speculate this is the reason why the Kings were eager to trade him. At one point, he led the league in technical fouls, and in the past two seasons, he's accrued 27 of them.  It's obvious that at times Cousins lets his ego get the best of him, but he's never shared the court with so many superstars on his team. It's a very intriguing question as to if he will get along with his new teammates, but one that only time will answer.
For many NBA fans, this next season is all but already determined, but with the new changes in the league and many more to come, it might just be even more interesting to witness how it will all pan out, especially in the Western Conference. There are still many more unanswered questions regarding free agency, and even more so how the Warriors will handle their new and disputable star.
Questions and comments?
thescorecrowsports@gmail.com
Follow Us on Twitter @thescorecrow
Follow Us on Reddit at u/TheScorecrow
Follow Liam Romero on Twitter @LiamRomero9