Eddie Bronsozian | January 20th, 2019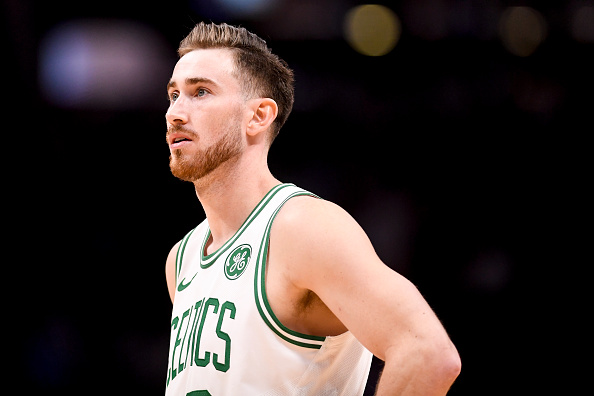 The Boston Celtics defeated the Toronto Raptors who are the #1 seed in the East Conference on Wednesday night. The chemistry looked great all around, there was a lot of ball movement and less isolation basketball. Gordon Hayward is slowly becoming more consistent with his play, he dropped 18 points along with five assists and Kyrie Irving ran the show with 27 points and a career-high 18 assists.
Do the Celtics "have" to make a move?
The Celtics could use some extra size up front to help Aron Baynes and Al Horford with rebounding as they have dealt with some injuries this season. Boston ranks sixteenth in rebounds per game with a total percentage of about .498. The Celtics defense has been solid this season thus far and has them ranked fifth. They have a lot of athletic, wing players that can switch or fight through screens consistently and can guard multiple positions; that includes Jaylen Brown, Marcus Morris, Marcus Smart, Semi Ojeyele and Jayson Tatum. I don't think that the Celtics have to make a move because they are a top five defense in the league, but can possibly make a minor trade for a veteran big man that can help them out with rebounding and give them size up front; maybe they can go after someone like Robin Lopez which would definitely help them get some more boards.
Players that the C's Could Possibly Trade
Terry Rozier has been rumored to be part of any trade that the Celtics might make this season as he is playing on the last year of his Rookie contract. Jaylen Brown is another player who has been mentioned in trade rumors, but it would not make much sense for the Celtics to trade one of their young talented wings unless it is a part of a package for a superstar like Anthony Davis. The Celtics were recently rumored to be a part of a possible trade for Bradley Beal that would involve Jaylen Brown along with a first-round pick and another player. Beal is a very good player and his talent is going to waste on a Washington Wizards team that is not likely to make the playoffs, but I don't believe the Celtics will give up Brown who is younger and has a lot more room to improve compared to Beal. It's not a bad idea for Boston because Beal is one of the top two-way players in the league, yet it is unlikely that the Wizards will trade Beal to an Eastern Conference rival.
What would be the smartest thing for the Celtics to do?
The Celtics are easily one of the deepest teams in the league which becomes very important in the playoffs or when injuries occur throughout the season. Players off the bench can step up for the starters when needed, which makes you a very dangerous team and pretty hard to prepare for. The Celtics are already very talented, but since they also have a lot of depth they are a tough team to beat. The smartest move for the Celtics would be to just stand pat due to the fact that they are slowly figuring out the team chemistry and are moving in a very positive direction. If they trade a key player like Rozier that gives them a boost off the bench or a wing in Brown it could very well create even more problems. The only possible move that I can see the Celtics making is acquiring a big man that will hustle and get some offensive rebounds to give them second-chance points and size in the frontcourt. Brown and Rozier were a big part of the Celtics success last year and should be this season as well, thus it would be very difficult to trade them for someone such as Beal. I strongly believe that Boston will most likely hold onto their assets of draft picks and young players and wait until the offseason in order to make a run at superstar power forward Anthony Davis.
Questions and comments?
thescorecrowsports@gmail.com
Follow Us on Twitter @thescorecrow
Follow Us on Reddit at u/TheScorecrow
Follow Eddie Bronsozian on Twitter @Sports_report34
Main Credit Image: [getty src="1057940518″ width="594″ height="396″ tld="co.uk"]