Brian Handzel | November 8th, 2018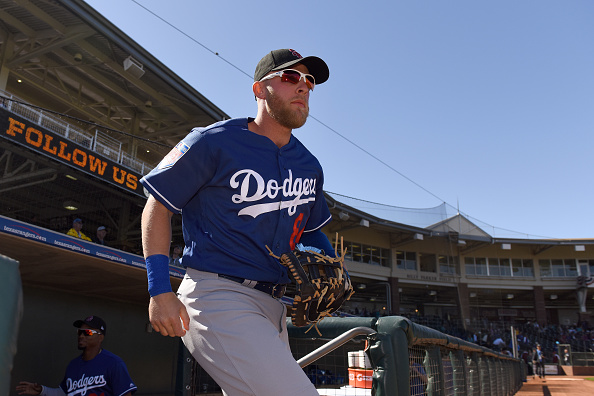 Revisiting the Minor League MVPs a Season Later.
How did 2017's Double-A MVP's fare in their 2018 campaign? In this week's installment of 'What Have You Done For Me Lately?' I'll take a look.
Eastern League
For those who aren't aware, in the Double-A level of the Minor Leagues, there are three divisions, the Eastern League, the Southern League, and the Texas League. First I will take a look at the MVP from the Eastern League. Garabez Rosa, a first baseman, who was playing for the Bowie Baysox, the Double-A affiliate of the Baltimore Orioles. After playing in 124 games for Bowie in 2017 and winning the MVP, Rosa was promoted to the Triple-A level, his entire 2018 campaign for the Norfolk Tide. In 2017 Rosa had a slash line of .310/.333/.444/.776 while hitting 14 home runs and driving in a career-high 91 runs. Rosa was a versatile player in the Double-A level playing six different positions throughout the season. While listed as a first baseman, Rosa played games at first, second, third, and all three outfield positions in 2017. 2018 was a different season for Rosa, showing that the Orioles organization is seeing him more of a first baseman where he played a total of 114 out of 127 games at first. Rosa had a slight regression in his promoted season to Triple-A producing a slash line of .277/.297/.391/.688 while slugging 11 home runs and driving in 56.
My outlook:
Rosa, at 29 years old, has never seen time at the Major League level. Rosa could be a solid backup piece for a team, or to fill in when injuries occur, but I don't see Rosa being an everyday player at the Major League level, despite his success during the 2017 season.
Southern League
The Most Valuable Player from the Southern League last season was Kevin Cron, third basemen from the Jackson Generals, the Double-A affiliate of the Arizona Diamondbacks. After playing 138 games in Jackson in 2017, Cron spent his entire 2018 campaign playing for the Triple-A Reno Aces. The 2017 season was Cron's second year of Double-A baseball, and by watching him throughout the season you could tell he was ready for the jump to the next level. During 2017 Cron produced a slash line of .283/.357/.497/.854 while slugging 25 home runs and driving in 91 runs. During his 2017 season, Cron played all but one game at first base, and that one game he played at third. But, in 2018 the Diamondbacks organization must have seen something from Cron, and he actually played more games at third base (57) then he did at first base (46). Cron continued to play well in Reno when he produced a slash line of .309/.368/.554/.921. Add to the improvement in every category, he also clubbed 22 home runs and tied a personal record of runs batted in, with 97, while only playing in 104 games.
My Outlook:
If Cron can stay healthy I see him being a viable option in the Arizona Diamondbacks system for a long time to come. At only 25 years old, and proving at the Triple-A level that he can play multiple positions, I could see Cron making the 25-man opening day roster, especially if the organization decides to trade Paul Goldschmidt, or one of the other three third basemen currently on the Diamondbacks 40-man roster (Daniel Descalso, Eduardo Escobar, and Jake Lamb).
Texas League
The Most Valuable Player from the Texas League in 2017 was Matt Beaty, first basemen, of the Tulsa Drillers, the Double-A affiliate of the Los Angeles Dodgers. The 2017 season was Beaty's first season in Double-A, and he did not disappoint. Playing in 116 games, Beaty produced a slash line of .326/.378/.505/.883 while hitting 15 home runs and driving in 69 runs.  Beaty is proof that in the Minor Leagues if you are playing well, the team will find a place for you in the field. Beaty played 5 different positions during the season, including first, second, and third base to go along with the two corner outfield spots. Most of his time was spent between first and third base though. 2018 was a rough season for Beaty though, playing in only 34 games, three of which were rehab stints at the Rookie Level, AZL Dodgers. In his 31 games at Triple-A Oklahoma City, Beaty hit .284/.366/.455/.812 with a lone home run and drove in 14. The reason that Beaty played in so few games was due to a torn UCL, for which he was to undergo surgery on June 26th.
My Outlook:
I think Beaty is going to play a role with the Dodgers at some point during the 2019 season, as long as he comes back healthy from his UCL injury. He has proven that he can play both corner infield and corner outfield positions, and this has a lot of value, especially for a team in the National League, so they can perform double switches. Beaty could be a late addition to the 40 man roster for, yet another, Dodger playoff run in 2019.
Stay tuned for next week's article where I will be breaking down the Most Valuable Players from the Class A Advanced Level: California League, Carolina League, and Florida State League. You can always catch up on the previous installment, where I took a look at the Triple-A MVP's from the 2017 season by clicking here.
Questions and comments?
thescorecrowsports@gmail.com
Follow Us on Twitter @thescorecrow
Follow Us on Reddit at u/TheScorecrow
Follow Brian Handzel on Twitter @HandzelSports
Main Credit Image: [getty src="926940532″ width="594″ height="396″ tld="com"]