Quarterback Tom Brady has been a mainstay in New England for 20 years and fans do not want him to go just yet.
A fan wrote, 'Stay Tom' in the snow which went viral in wake of reports that he desires to test the market.
The six-time Super Bowl champion responded on his Instagram story with a picture of the inscription expressing his love for the fans of New England.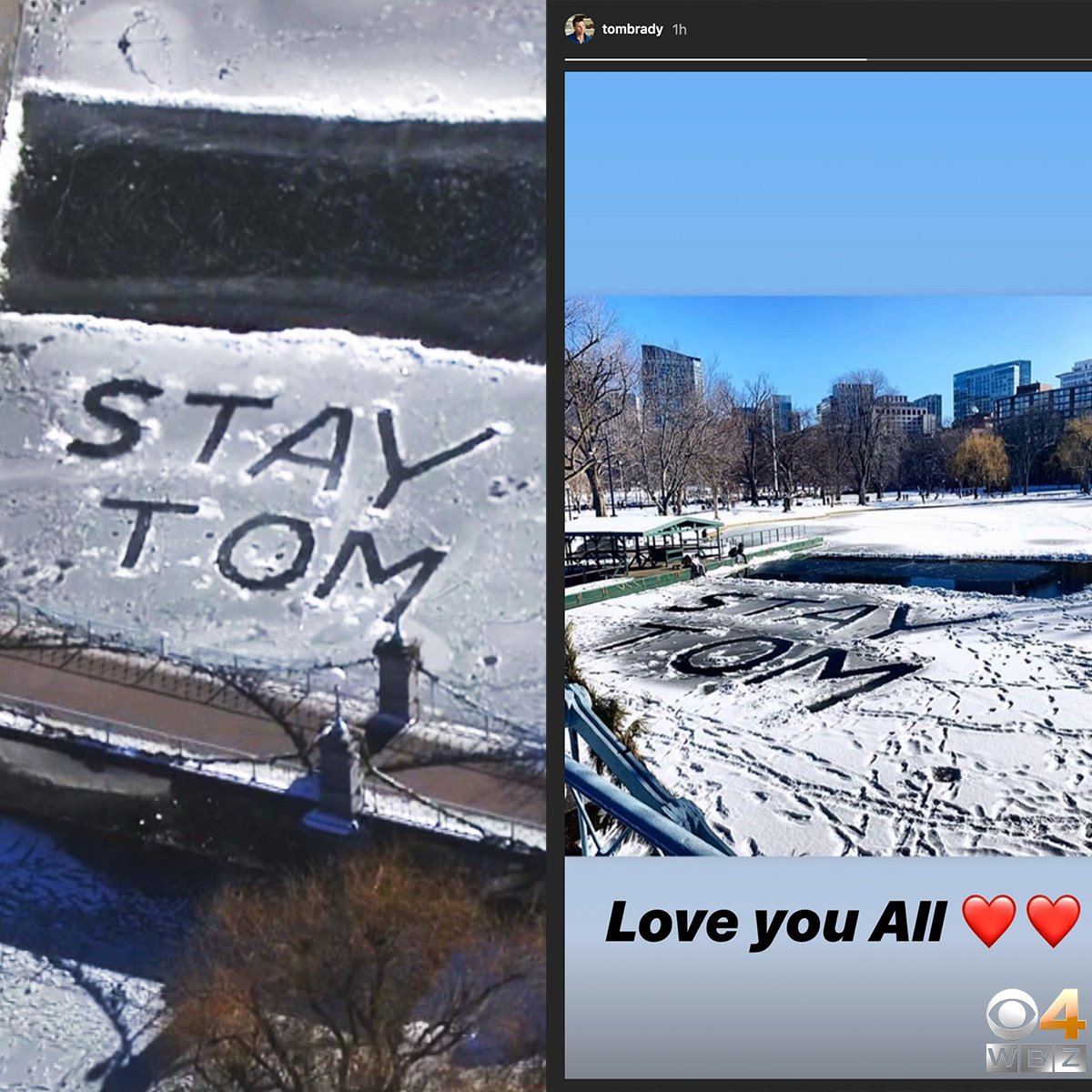 The six-time Super Bowl champion is set to hit the free agent market on March 18 for the first time in his NFL career.
It appears that Brady is already being courted by some suitors as he was spotted talking to Oakland/Las Vegas Raiders owner Mark Davis at UFC 246.