Coach Treal | October 29th, 2018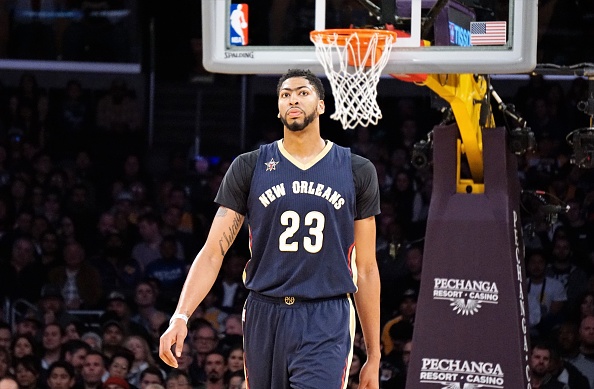 I wanted to highlight some games in the upcoming week for all us basketball fans to keep a look out for. Here's a breakdown of the top matchups. Stay Tuned
Denver Nuggets Vs. New Orleans Pelicans: Monday, Oct. 29th
On Monday night October 29th the game that is jumping off the page to me is the early season matchup of two of the top teams in the Western Conference record-wise. As this story goes to press, Anthony Davis is questionable for the game after missing the last game with a right elbow sprain and starting PG Elfrid Payton is out with a right ankle sprain.
Los Angeles Lakers Vs. Minnesota Timberwolves: Monday, Oct. 29th
A couple of teams with identical records at 2-4, but two teams I feel are going in different directions on the court. The Lakers, as we know, have a lot of new players and are trying to get everything back on track after the early-season suspensions of two starters. The Timberwolves, on the other hand, are dealing with locker room turmoil and a disgruntled star player who has made it known he would prefer to be traded. Karl Anthony-Towns' play this season has been disappointing. Towns if off to a rough start averaging the fewest rebounds in his young career. His game is not passing the eye test, and he is not playing with the same passion as we have grown accustomed to watching. LeBron, on the other hand, is doing what we all expect and then some already recording his first triple-double in a Lakers uniform. This could be the jump start for one of these teams and the downturn for the other. Stay Tuned.
Toronto Raptors Vs. Milwaukee Bucks: Monday, Oct. 29th
With two 6-0 teams playing this early in the season, this is a must-see game, to say the least. The only question mark for this affair is the health of Giannis Antetokounmpo who is off to an MVP start averaging 25 ppg, 14 rpg, and 6 apg. The Raptors have not missed anything bringing over Kawhi Leonard who is back to his old form averaging 26 ppg and 8 rpg. This is one of those early-season games that helps the team later. Not too much should be made of the records, but much can be taken away from the matchups and style of play in this game.
Boston Celtics Vs. Detroit Pistons: Tuesday, Oct. 30th
Even with it being only five games into the season this is a statement game for the Pistons to stake their claim as one of the top teams in the Eastern Conference. Blake Griffin is off to a hot start after dropping 50 points last week on the 76ers in a huge home win and is averaging 28 ppg and 10 rpg to start the season. The Celtics are still a work in progress as Kyrie Irving through six games is putting up the worst numbers in his career thus far.
Golden State Warriors Vs. New Orleans Pelicans: Wednesday, Oct. 31st
On Halloween night I will be tuned in to watch the Pelicans go on the road to play the Warriors. Hopefully, Anthony Davis is healthy and at full strength along with Elfrid Payton as both are fighting through early-season injuries. One of the biggest surprises so far is the play of Nikola Mirotic who is averaging 24 ppg and 9 reb. He already has more 30-point games this season than he had all of last season. If he can keep up this level of play, the Pelicans will be an interesting matchup for the defending champs in this early-season game.
Oklahoma City Thunder Vs. Washington Wizards: Friday, Nov. 2nd
On Friday two teams that are not performing up to expectations going into the season square off. For me, both of these coaches are on the hot seat and with the Cavs already parting ways with Ty Lue after 0-6 start another one win week for either of these coaches could lead to more pink slips.
Boston Celtics Vs. Indiana Pacers: Saturday, Nov. 3rd
Saturday night brings us a game to keep an eye on as the Pacers are off to a solid start and Victor Oladipo is playing well as he positions this team for another playoff run hopefully out of the first round. It will be a good measuring stick for the Pacers as they battle with one of the top teams in the league. It will be interesting to see how the Celtics continue to use different rotations and looks as they try to find the right combination of lineups.
Questions and comments?
thescorecrowsports@gmail.com
Follow Us on Twitter @thescorecrow
Follow Us on Reddit at TheScorecrow
Follow Coach Treal on Twitter @CoachTreal2
Main Credit Image: [getty src="648653556″ width="594″ height="389″ tld="com"]