Daniel Corrigan|May 16th, 2019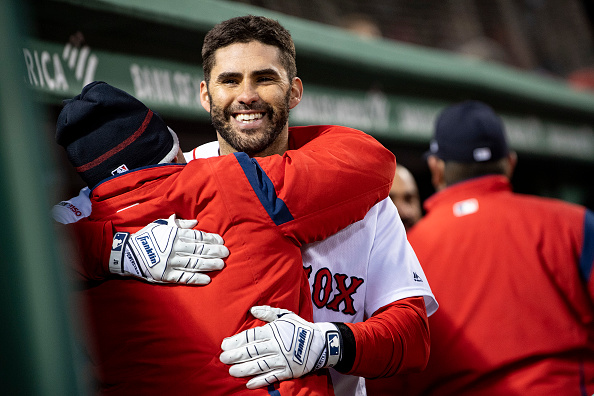 This is the first time this season that the Red Sox look like the Red Sox. After the start-to-finish dominance of last years team, it was very discouraging for Red Sox fans to watch their team get off to a slow start. Especially after the World Series run they had last season.
After an April 17th loss to the Yankees, the Red Sox fell to 6-13, the worst record in the division. The offense had a .230 batting average and the rotation was just as worse with a 6.70 ERA. Chris Sale had looked…..broken after extending him for five years at 145 million.
Since the series against the Yankees, the Red Sox are 16-7 and have won 11 out of their last 14. They now sit four games back of the surprise Tampa Bay Rays.
The biggest crux with the Red Sox has been their pitching. In this stretch, the Red Sox have had a starting ERA of 3.27. Once Sale and Rick Porcello started pitching well, the Red Sox came back to life.
Another problem was the AL MVP was struggling. Mookie Betts had a rough start to the year. Betts was just not seeing the ball well. It was concerning because the sluggish start was longer than it should have been, but it was early enough in the season to have no long-term concern.
Mitch Moreland has been a wonderful "surprise" for this team. We as fans, tend to fall victim to the batting average scam. Yes, Moreland is only batting .235, but 30 RBIs and a .909 OPS are the numbers that you should look at.
Of course, the Red Sox still have J.D. Martinez, Rafael Devers, Xander Bogaerts, and Andrew Benintendi. Their offense is still very good. It's the bullpen, and sometimes it's the starting pitching.
You have to think that the Red Sox will not allow this bullpen to stand still at the trade deadline. There will be some movement. If they want to have the same successes as last year, they need to bring in some extra arms.
The AL may very well be put on notice here very soon. The Boston Red Sox are finally playing like the Boston Red Sox.
Questions and comments?
thescorecrowsports@gmail.com
Follow Us on Twitter @thescorecrow
Follow Us on Reddit at u/TheScorecrow
Follow Us on Facebook at The Scorecrow
Follow Us on Instagram at The Scorecrow
Follow Daniel Corrigan on Twitter @Corrigan_Tweets
Main Credit Image
[getty src="1143922009″ width="594″ height="396″ tld="com"]