Josh Elias | March 4th, 2019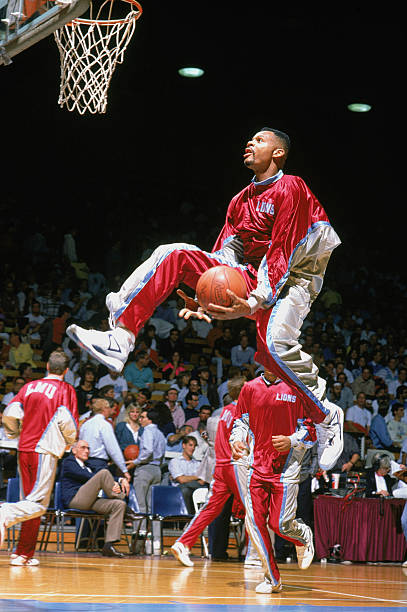 Today is the 29th anniversary of Hank Gathers' tragic death. If you don't know who that is, don't worry. At this point, after this many years, it's quite easy to have never known who Gathers was, as a player or as a man. But for people who did get the chance to follow his career, they won't forget easily.
Gathers, for those who only know of him from a Wikipedia article or a YouTube video, is seen as only the guy who died on a basketball court. Another footnote of basketball history. But he was so much more than that.
He was the most exciting player in the country. The heart and soul of basketball for two of the biggest basketball culture hubs in the world. The underdog mocked by the media and beloved by just about everyone else.
For the sake of readers who either want to learn or reminisce, for the sake of my own undying need to write about the greatest phenomenon the world of basketball missed out on for terribly tragic reasons, and, hopefully, for the sake of Gathers' legacy – so even a few more people can know of his story; both the brilliance that never can be repeated and the risks that never should be repeated – it's time to take a trip back through the time machine to meet a kid who loved basketball named Hank.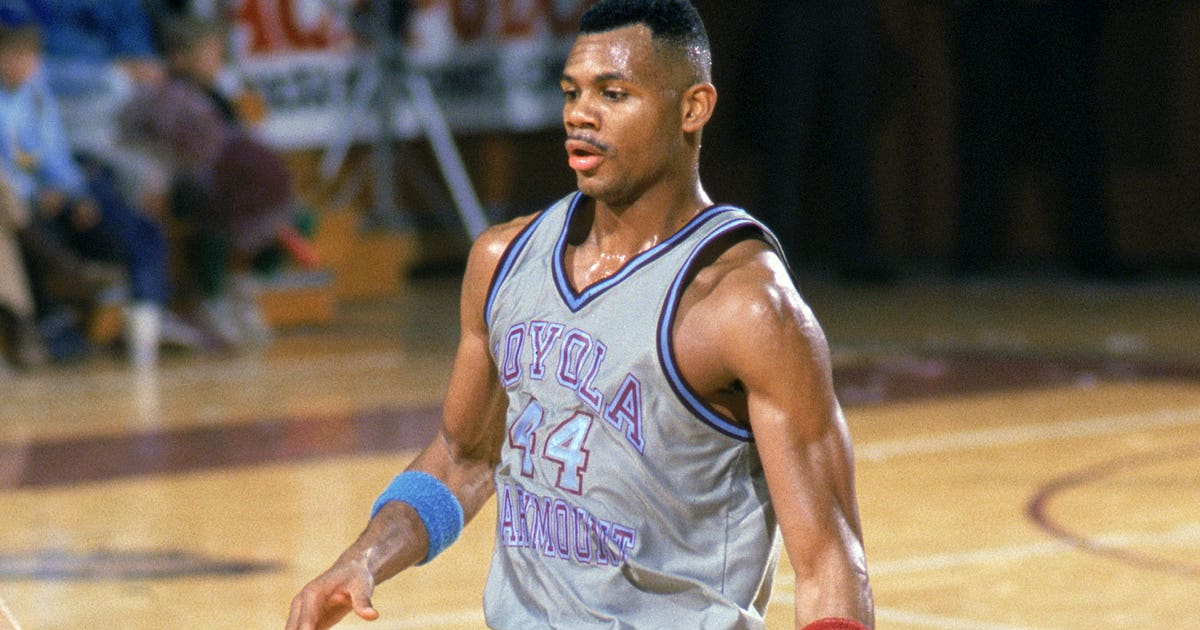 Eric "Hank" Gathers was born February 11, 1967, in North Philadelphia – the Rosen Projects. A ghetto filled with poverty and drugs, and certainly one of the most dangerous areas in the entire eastern half of the U.S. at the time.
Growing up without a dad in a rough area, he easily could've fallen into drugs or gangs or one of the many other shady ways to survive the streets. But he didn't end up falling into that; he was one of the fortunate ones.
Hank had a really close relationship with his mom and his brother Derrick, and, starting in eighth grade, he began to find his purpose in life through basketball.
After some time balling mostly at the parks, he made his high school varsity team as a freshman at Dobbins Technical School.
Also a freshman on that team was Bo Kimble, a kid he'd played streetball against a lot and sort of a personal rival at this point in his early hooping days.
Their first couple years, the duo feuded to an extent, still very much holding a level of personal grudges and competition despite being teammates. Going into their junior year, they were able to put that behind them, and it worked wonders.
The duo became a national story. "The Hank and Bo Show", they were called.
After Hank fathered a son in the middle of the year, that just made his drive that much stronger. He needed to make it now. Not just to get his mom and brother out of the projects, but his kid too.
In their senior year,  Gathers and Kimble led their school to be ranked top ten in the nation, and they were both on their ways to Division I scholarships.
Kimble was getting better offers than Gathers was though, and Hank committed to the highest profile offer he got – USC. Then, to everyone's surprise, Kimble did too.
Their freshman year, the Trojans were bad. They finished bottom of the Pac-10 in a season that included a humiliating 34-point loss to Syracuse, the only ranked team on their non-conference schedule that year, but they had some hope surrounding these two freshmen and the other members of their prized recruiting class, Tom Lewis and Rich Grande.
Kimble finished Pac-10 All-Freshman First Team and Gathers looked promising too, averaging 8.3 points and 5.1 rebounds in a sixth man role, but thanks to their bad results, coach Stan Morrison was gone at the end of the year, and neither player committed to staying on the team with a new coach.
So the eventual new coach, George Raveling, made the decision for them, actually going out of his way to revoke their scholarships and force through a transfer.
They decided they both wanted to stay out west and they both wanted to stay teammates, so, after some convincing from the man that got Gathers to start playing basketball in the first place, both players would head just a few miles away to lowly Loyola Marymount to play for former Lakers NBA Championship-winning head coach Paul Westhead.
At this point, Westhead liked to rely on a system he called "The System". An apt name for a system, I suppose.
"The System" was fast, it was run-and-gun, it was exciting, it was chaotic, and so far it did not work. All it had gotten him was fired from the Lakers and fired from the Bulls. It was dismissed as pretty much insanity.
20 years later, Mike D'Antoni's "Seven Seconds Or Less" system in the NBA was considered revolutionary. Westhead aimed to get his guys to shoot the ball in five seconds or less.
And while Gathers and Kimble sat out a year per NCAA regulations, the team limped to a 12-16 record, almost losing Westhead his job and proving yet again, "The System" doesn't work.
Oh, but it would.
Although we came really close to never getting to see that. After a 2-3 start to the season, Westhead told his assistants that if they lost the next game he would give up on "The System".
They won the next 25.
Hank Gathers and Bo Kimble each averaged a few ticks over 22 points per game, and this was all of a sudden the fastest and by far most exciting team to watch in college basketball. They wouldn't lose again until the Second Round of March Madness when they faced off against North Carolina, who featured a Hall of Fame coach and six future NBA players.
Their redshirt junior year, Bo Kimble got hurt. He missed half the season with a torn meniscus and played most of the rest of the season like he had a torn meniscus, oddly enough.
The absence of his long-term teammate opened up a huge opportunity for Hank Gathers though. He went on to lead the entire NCAA in both scoring and rebounding that year (something only two other players, Xavier McDaniel and Kurt Thomas, have ever accomplished), putting up 32.7 points per game and 13.7 rebounds per game. LMU as a whole team averaged 112.5, more than ten points per game more than the second-highest-scoring team (Oklahoma, led by Mookie Blaylock and Stacey King) and nearly 40 points more than the league average.
Nonetheless, they went out in the first round. Dick Vitale and Jim Simpson, the two top media mouthpieces of college basketball at the time, mocked this team and "The System" mercilessly.
But they were off and running again the next season, scoring a somehow even considerably more ludicrous 122.4 points per game. Only eight NBA teams have ever averaged higher than that, and that's with an extra eight minutes of game time and a 24-second shot clock (the NCAA shot clock was 45 seconds at the time).
To put into context exactly how fast Loyola Marymount played compared to opposing teams, the equivalent speed would be if an NBA team had managed to somehow average 181.2 points per game over the course of this season. This is the only time any NBA team ever scored more points than that for even one game, and it took three overtimes for the Pistons and Nuggets to do so.
Gathers and Kimble were both up towards the top of the scoring leaderboards once again; Kimble would average over 35 while Gathers' numbers fell to around 29 and 11. Both were projected top ten picks in the upcoming NBA Draft, Gathers was the consensus choice to go at #2.
But then, early on in December, something went wrong.
In a game against UC Santa Barbara, Hank Gathers crumpled to the floor mid-game, unconscious. He underwent tests throughout the next couple weeks before it was determined that he had a condition that gave him an irregular heartbeat and he was prescribed a beta blocker to protect his heart.
"And then when the diagnosis came forward, that's when I reiterated with him,
on the phone conversation, I said, 'You do everything exactly the way the doctors
tell you. And he was so frightened - and he was so absolutely frightened, he
said 'Coach, I promise you, I will do exactly what they tell me to do."

- Stan  Morrison, former USC head coach
The beta blocker Hank was prescribed was Indurol, which is known to cause excessive drowsiness. After a few weeks of not playing like himself, which he determined to be because of the Indurol, and with a matchup against Shaquille O'Neal's LSU Tigers looming, Gathers decided to cut back on the medication.
They lost that game against LSU, but Gathers scored 48 points and grabbed 13 boards on Shaq (who had a 20/24/12 stat line of his own right that night) in his best game of the year, and one that sent him skyrocketing back up the draft boards after having dropped a bit with his health concerns.
They soared through conference play, just like everyone had expected, and it was about time to get to the real action.
It was the WCC conference tournament; the second round.
"I usually always [would] get to Hank's games when I could make them, because
it was a show that they put on, and you had to be there to get the full effect.
But this particular game, this particular day, March 4, 1990, I didn't want to
go for some odd reason. Something was just telling me."

- Derrick Gathers, Hank's brother
"From the classic Hank  Gathers slam dunk and running back down the court, it's
not like we saw signs that he wasn't feeling so well. It just happened. In a
split second."

- Paul  Westhead, former Loyola Marymount head coach
"My brother was trying to get up at the time and Chip [Schaeffer, the team trainer]
was like 'Lay down' and Hank was like 'I don't want to lay down', but Chip made
him lay down, and that was pretty much the last words he had spoke. And that was it.

- Derrick Gathers
"Hank, I miss you so much."

- Bo  Kimble, through tears, as he first spoke to the press after learning of Gathers'
passing
In spite of, or maybe inspired by, Hank's death, the Lions went on to make it to the Elite Eight. As a tribute to him, Bo Kimble shot every first free throw of a game left-handed for the rest of his career. (Gathers was right-handed but shot free-throws so poorly that he switched to his off-hand after his sophomore season.)
As the world always has to, the world's moved on.
Bo Kimble made the NBA. He was picked eighth by the Los Angeles Clippers and after three very troubled years that saw him racked with guilt for surviving to make it to the league when Gathers didn't and for not getting the chance to honor his friend by succeeding in the league, a combination of knee injuries and mental illness (he claims he seriously thought about attempting suicide upwards of ten times during his short time in the NBA) pushed him out of the league.
The second pick that was supposed to be Gathers went to the Seattle Supersonics, who selected Gary Payton, and the Sonics became what we remember them as during that decade because of that.
But though the world has moved on, it hasn't forgotten. Hank Gathers' death is the reason Chris Bosh is currently not in the NBA. Also potentially the reason Bosh is still alive. While Bosh's recurring blood clotting issue is quite different from what Gathers went through, it's just as fatal if mishandled.
He's received calls supporting his tough decision to retire from basketball from both Bo Kimble and Derrick Gathers, urging him that his call to leave the sport likely saved his life. They told him to not let what happened to Hank happen to him.
Someone who has to understand the risk better than most has got to be Erik Spoelstra, Bosh's coach at the time of his forced exit from the game. See, Spoelstra was once a player in his own right. Not an NBA player or anything, but he was good enough to spend a couple years playing semi-professionally in Germany. And good enough to start in college. Specifically for the Portland Pilots. On March 4, 1990.
If you watched the second video embedded in this article, you might recall that, as Hank Gathers collapsed, there was a Portland player wearing the jersey #30 blocking the view of him for a moment, about a yard in front of him. That's a 19-year-old Spoelstra.
"When he fell to the ground it was like time ran in slow motion. I was frozen
on the court, watching. I still remember how eerie the sound of an absolutely
silent gym sounded. The piercing silence - it was shuddering. It's something I
won't forget."

- Erik  Spoelstra, former Portland Pilots player/current Miami Heat head coach
Erik Spoelstra will never forget Hank Gathers. I'll never forget that Spoelstra stopped Chris Bosh from repeating Gathers' fate.
Questions and comments?
thescorecrowsports@gmail.com
Follow Us on Twitter @thescorecrow
Follow Us on Reddit at u/TheScorecrow
Follow Us on Facebook at The Scorecrow
Follow Us on Instagram at The Scorecrow
Follow Josh Elias on Twitter @_SunsofThunder_
Main Credit Image:[getty src="53112034″ width="395″ height="594″ tld="com"]
Advertisement