Coach Treal | October 12th, 2018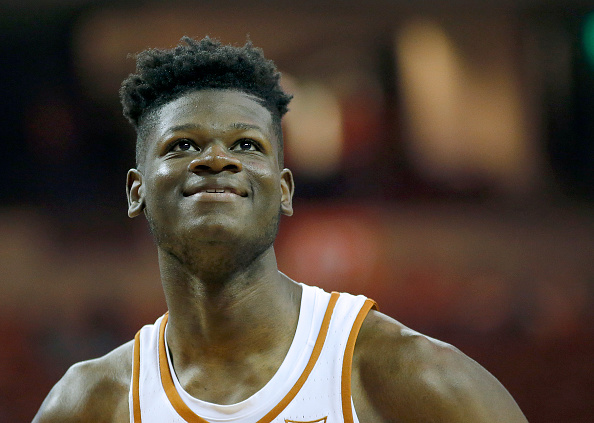 The Orlando Magic haven't been able to make the NBA playoffs in six seasons and that streak is unlikely to be broken this upcoming season. But not all is doom in the happiest place on earth with a new head coach and young core of talent. The future is looking magical for this team.
Recap of Last Season
Last season saw the Magic finish 25-57 and after just two seasons at the helm, the team decided to part ways with head coach Frank Vogel after back-to-back 50-loss seasons. In comes former Hornets head coach Steve Clifford who after five seasons and two playoff appearances was not a part of the future in Charlotte. The team used its first-round pick to select Texas big man Mo Bamba fifth overall to help speed up the rebuild. They also decided to keep one of their bright young players in Aaron Gordon, resigning him to a  4yr/$76 million dollar contract extension. Gordon is coming off the best season of his young career averaging 17 ppg and 8 rpg last season. The team also still has high hopes for second-year forward Jonathan Isaac who only played in 27 total games in his rookie season. Isaac showed some flashes over the summer and playing alongside Bamba has the Magic thinking long term with this young core. Not much went right for the Magic last season and moving forward they have to establish a plan and culture to not let the losing effect the play of their young players.
Offense
It was not much offense for the Magic last season as they finished in the bottom ten overall in scoring only averaging 103 ppg. With so many young players and with the roster in flux I don't see much changing for them this season. Not all is lost as the team hopes they have a corner in forward Aaron Gordon. This team needs another jump in scoring for Gordon this season from the 17 ppg he averaged last year to over 20 ppg this season and a higher three-point percentage. His play on the offensive end will be able to open up the game and floor for the two young big men on the team. Nikola Vucevic is a solid contributor for this team game in and game out. In the 57 games he played last season he averaged 16 ppg and 9 rpg. That's solid production for a player I thought would have been traded by now to help bring back some assets for a team building for the future. Another source of production on the offensive end is the play of Evan Fournier who averaged 18 ppg last season. Fournier is only 25 years old and signed a huge contract to stay with the Magic in 2016 for 5 years and $85 million dollars. He is going to be counted on this season to stay on the court and produce at a higher rate for the third youngest team in the league. After signing a multiyear deal, Jonathan Simmons proved to be a great addition to the Magic. Suiting up in 69 games, and even starting in 50, he posted career highs across the board with the additional playing time saw him average 14 ppg. He is a solid veteran to have on this team and plays on both ends of the court. For the two young bigs in Issac and Bamba, both are extremely raw on the offensive end and should see a lot of touches around the rim giving them a higher percentage to convert. One area both could find a way to score is with activity on the offensive boards giving this team second-chance possessions.  Solid veteran guard D.J. Augustin is back with the team after averaging 10 ppg and 4 apg last season in 75 games played.
Defense
The defensive end of the court wasn't better for the Magic as they finished in the bottom ten in the league giving up 108 ppg. With the size this team has collected and the athletes on the roster, they should have a better defensive showing this season. Jonathan Simmons is a capable on-ball and team defender dating back to his days with the Spurs. With the size of the two young bigs in Issac and Bamba, they have their own version of the twin towers and should be able to switch on most screen and rolls. If they are able to adapt to the NBA game and use their size and length in the half court they could form a great tandem moving forward with just not blocking shots but being a paint and rim presence this season. Coach Clifford will need an "all hands on deck" mentality for this team on the defensive end to climb from the bottom of the standings.
Bench
What the Magic and Coach Clifford will do with the starting lineup and bench rotations remains to be seen. He has shown different lineup combinations during the preseason with no official word as to what the opening night lineup will look like. One key bench player for the Magic this season has to be Terrence Ross. Coming off an injury last season that only saw him suit up for 25 games, it wouldn't surprise me to see him have a breakout season in the last year of his contract. He is a capable scorer and still very young at just 27 years old. Early signs are pointing to both Bamba and Issac starting the season on the bench and Coach Clifford going with more of a veteran lineup to start things off. I can see both players in the starting lineup by the All-Star break if not sooner if this team gets out the gate to a slow start.
Prediction
The only hope for the Magic this season is to play hard every game and hope the future for its young core is sooner rather than later. This season should be viewed as growth and development for its young core and see what lineup of players works best for the team moving forward. For Bamba and Issac they will need time to mature and grow into NBA bodies, but this season can be huge for both with playing time to get a feel for the game and how hard they have to play in this league. For Magic fans the hope is they have the pieces to contend in the future and have a solid season to move this team in the right direction. Now with all that being said, this could turn ugly for the Magic this season before it gets better and they have to brace for the worst with this roster. They have to look big picture and see what they have and start building this roster to become competitive in the coming seasons. Orlando will need more than Magic this season to not end with one of the worst records in the league.
Questions and comments?
thescorecrowsports@gmail.com
Follow Us on Twitter @thescorecrow
Follow Us on Reddit at TheScorecrow
Follow Coach Treal on Twitter @CoachTreal2
Main Credit Image: [getty src="884824378″ width="594″ height="423″ tld="com"]
Advertisement