Joel Dorcas | March 21st, 2019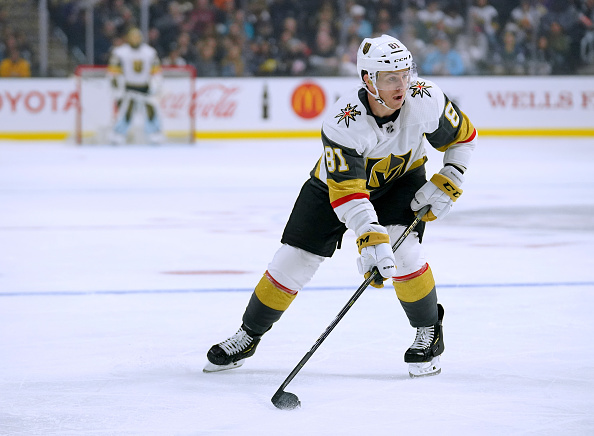 Mega slate, 12 games on tap for us to pick off of tonight. My eye is on four games that appear to have a good chance of going off offensively. Philadelphia at Chicago leads the way, followed by Ottawa at Calgary, Winnipeg at Vegas, and sneaking in there, Tampa Bay at Carolina. Go Time!
At the Core
Jonathan Toews C CHI $6,800
The Chicago Blackhawks continue to tantalize us with their dazzling offensive ways. They knocked off five straight victories before a narrow 3-2 loss to the Canucks March 18th. During this 5-1 stand, they produced 23 goals while giving up just 13. Toews, over the last five Hawks games, leads the team in shots with 20, he also has three points. The Flyers are 5-5 in their last 10, allowing 32 goals in the process. Dailyfaceoff.com has Toews and Kane reunited on the first line, sign me up!
Johnny Gaudreau W CGY $7,800
Hello price increase! Gaudreau has gone from $7k against the Jackets to $7,800 tonight versus the Sens. Go ahead and ignore the price and plug Gaudreau in. The Flames have turned things around after a four-game losing streak that ended March 10th. Calgary has since won four out of five games, scoring 25 and allowing just 12. Gaudreau is scorching hot over the last five games. registering 28 shots, five goals, and eight points, all while linemate Sean Monahan recovers from an illness. (He is set to go for this one) The Ottawa Senators have won two straight, but are perhaps more like the team that lost four straight before the mini-win streak.
Jonathan Marchessault W VGK $5,700
Move over Tampa Bay Lightning, the Vegas Golden Knights are rolling right now! They are currently on a 9-1 tear and winners of three straight, averaging 4.2 goals over the ten game span. The Jets are 6-4 in their last 10, allowing 28 goals over the ten games. Marchessault and his friendly price tag lead the large pack of Knights that are producing lately. He has seven points and five blocks over the last five contests.
Nikita Kucherov W TB $7,700
Tampa has won five straight games, scoring 24 goals and allowing just 12. This game will be a bit tougher as they visit the stingy Carolina Hurricanes who are 4-1 in their last five allowing just 10 goals against. Kucherov continues his torrid scoring pace, he has 9 points over his last five games. Kucherov is as matchup-proof as they come this season.
Value Plays
Brendan Perlini W CHI $4,500
Perlini forms a very effective scoring line 2 alongside Alex Debricat and Dylan Strome. He is the cheapest player of the three but is leading the trio with five goals, seven points and 15 shots on goal over the last five Hawks games.
Michael Frolik W CGY $4,300
The combination of Frolik, Tkachuk, and Backlund is clicking right now. All together they combine for 11 goals over the last five games. Frolik has eight points during the span. Calgary, who is averaging five goals a game over the last five, could continue the goal trend and then some against the defensive deficient Senators tonight.
Paul Stastny C VGK $4,700
Stastny centers a very talented group with wingers Max Pacioretty and Mark Stone. This home matchup against the Winnipeg Jets should be a high-flying affair with plenty of offensive opportunities. In his last five games, Stastny has five points and is averaging just over 18 minutes a game.
Erik Cernak D TB $4,100
Cernak, over the last ten games, has stepped up his game and is now considered a core piece to the Lightning's defensive group. On the season, Cernak is averaging 2.2 DKpts per game, but over the past ten games, he is averaging 3.1. As a base, Cernak gives blocks and shots while chipping in with the odd point, the future is bright for this talented defenseman.
Stacks
Chicago Blackhawks-Toews(C), Kane(W), Perlini(W), Debrincat(W)
Calgary Flames -Gaudreau(W), Frolik(W), Tkachuk(W), Backlund(W)
Vegas Golden Knights-Marchessault(W), Karlsson(C), Smith(W), Stastny(C)
Questions and comments?
Follow Us on Twitter @thescorecrow
Follow Us on Reddit at u/TheScorecrow
Follow Us on Facebook at The Scorecrow
Follow Us on Instagram at The Scorecrow
Follow Joel Dorcas on Twitter @Joel_Dorcas6
Main Image Credit:
[getty src="1073669212″ width="594″ height="436″ tld="ca"]