Nick Popio| April 10th, 2019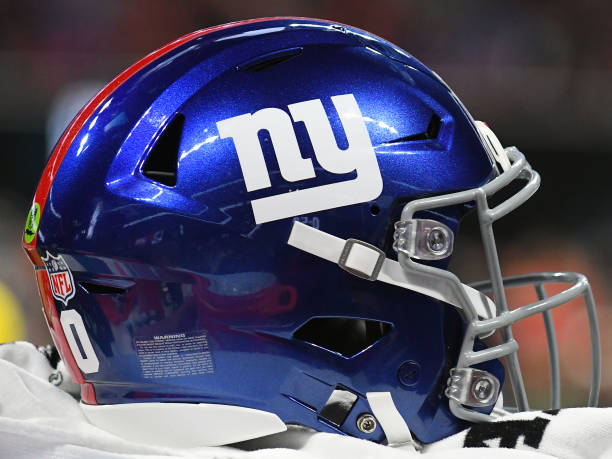 It's nearing that time for a new era to begin in New Jersey's MetLife Stadium. Dave Gettleman is in charge of the New York Football Giants and needs to hit a home run in this upcoming draft. After trading Odell, the Giants' faithful will expect nothing less. Below is a compilation of draftable playmakers who possibly can help the G-men turn into an NFC East threat soon, if they decide to keep all 12 selections in Nashville.
Round 1 Pick 6-Rashan Gary DL Michigan
This fills a void left by trading away Olivier Vernon to the Browns. Gary can be a disruptive force if the coaches can tap into his underused potential. It will definitely go down as a risky choice, but it might be too hard to pass on an athletic specimen like Gary even at 6.
The familiarity with the Giants and Eli Manning would make this a no-brainer selection if he lasts this long. Duke coach David Cutcliffe worked with Peyton Manning at Tennessee and Jones's private mentor was Eli's backup while at Ole Miss.
Round 2 Pick 37-Justin Layne CB Michigan State
Layne was a wide receiver recruit coming out of high school that got coached up in East Lansing. He continues the long lineage of Spartan secondary studs to make the jump to the NFL. Layne is a rising prospect with shutdown corner capabilities. It may also help solve the revolving door problem at corner.
Round 3 Pick 95-David Edwards OT Wisconsin
Edwards came out early from Wisconsin as a junior. He helped block the way for RB Jonathan Taylor who ran for roughly 4,000 yards over the past 2 seasons. Experts predict he's a right tackle in the NFL and that's exactly what the Giants are lacking on their re-shuffled offensive line.
Johnson's been on the NFL radar because of his production and pro-ready build. He's not the fastest wideout but worked his way to a division-one level program in the MAC. Johnson also has NFL lineage with 3 cousins, the most notable being Jadeveon Clowney. So Johnson will quickly find out what it takes to survive at the highest level of football.
In 44 games played, Gaillard helped block for 4 different 1,000 yards rushers. He interviewed with the Giants already, according to 247sports.com. The Georgia product is well-experienced after battling through the SEC and College Football best over his time between the hedges.
Round 5 Pick 142-Jimmy Moreland CB James Madison
Moreland has a scheduled visit with New York prior to the draft according to NFL reporter Aaron Wilson. He ran in the 4.4 range at his pro day and achieved 18 career int's, with 6 of them turning into touchdowns. He's a small school standout on the rise.
He started for 3 years on two national championship teams at Clemson. Amassed over 275 tackles in those 3 seasons. He's undersized and slower compared to classmate Tre Lamar, who will more than likely get drafted earlier.
He's an intriguing sleeper defender out of Wyoming and has managed over at least 85 total tackles in 4 years as a Cowboy with 10 interceptions as well. Wingard can contribute on special teams immediately while getting taught up from new Giants Safety Antoine Bethea. Once North Dakota State coach Craig Bohl is now consistently putting his players into the NFL on a yearly basis.
Round 6 Pick 180-Greg Gaines DT Washington
Gaines is built like a tank. He looks to be best suited as a nose tackle and his job should be to stop the run when given the opportunity to line up on the field. His motor gives him a chance to stick around for a while within an organization.
Injury-riddled in his Trojan career which allows Gustin to be a late rounder. Heavily recruited 4-star out of Salem, Utah which tends to produce guys with chips on their shoulders. Gustin fits that mold to a tee when healthy.
Round 7 Pick 245-Kyle Shurmur QB Vanderbilt
With 12 picks Father, Pat Shurmur, gets a wish granted for the Shurmur family. He can fight it out with Kyle Lauletta for a roster spot and possibly join the depth chart someday down the line.
Check out our other Team Mock Drafts: San Francisco 49ers|Washington Redskins | Indianapolis Colts
Questions and comments?
thescorecrowsports@gmail.com
Follow Us on Twitter @thescorecrow
Follow Us on Reddit at u/TheScorecrow
Follow Us on Facebook at The Scorecrow
Follow Us on Instagram at The Scorecrow
Follow Nick Popio on Twitter @nick_popio21
Main Image Credit: [getty src="1052944064″ width="594″ height="446″ tld="com"]