John Lepore | June 11th, 2018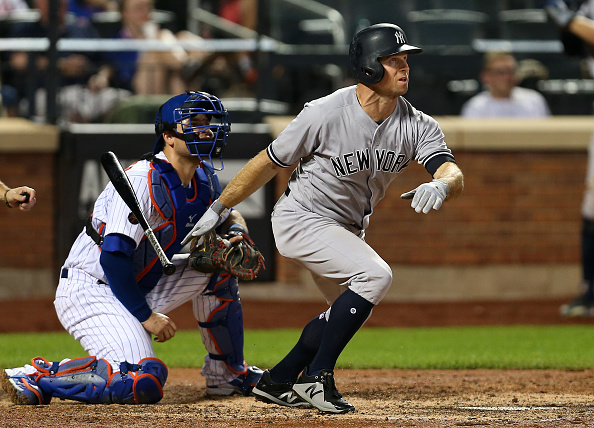 When we are this early in the year it is usually easy to pinpoint the stars on each team. The usual suspects generally show up when the team starts off well. Sometimes though, we have players that step up to help their teams that fly under the radar. We will go through the top 10 teams in baseball and also highlight a player from each team who may not have been expected to perform at the level in which they have.
1.New York Yankees (42-19) They are winning on the strength of their power. 103 HRs lead the majors and they also lead the AL in OBP. As for their pitching, they are second in the majors with 10.14 K/9.
Unsung Hero – Brett Gardner may not get the attention that Stanton and Judge get but he has been quite valuable. He is second on the team in OBP and in Runs with 41.
2.Boston Red Sox (44-22) They do it a little differently than the Yankees. They are 2nd in SBs, lead the AL in AVG, and are 2nd in the AL in ERA.
Unsung Hero – Brock Holt has been a fan favorite for a while. He has held together this lineup through injuries to the tune of .301/.376/.437. He has also played 8 games or more at 2b/ss/rf.
3.Houston Astros (42-25) They have been blowing teams away with their pitching. They lead the majors in ERA at 2.93. They also lead the majors in K/9 at 10.28
Unsung Hero – Chris Devenski – For all the great pitching the Astros have, Devenski has been the most flexible. He has 13 Holds and 2 Saves along with a 1.75 ERA and a 1.01 WHIP. He can come in at any time of the game to shut things down.
4. Seattle Mariners (41-24) Many people don't know where this came from especially having Cano gone and King Felix struggling. The Mariners have shown they are the real deal up to this point with a great starter, a lights-out closer, and some very good hitting.
Unsung Hero – Marco Gonzales has stepped up to be the number two behind James Paxton. He is 7-3 with a 3.28 ERA and a 1.24 WHIP. He has also only allowed 6 HRs in 74 IP.
5. Milwaukee Brewers (39-26) The best record in the NL and their bullpen is a large part of that. Josh Hader, Jeremy Jeffress, and Matt Albers have been lights out. The mediocre starting pitching may not hurt them as much with that kind of bullpen looking like the 2015 Kansas City Royals.
Unsung Hero – Jesus Aguilar has been very good in place of Eric Thames and also the oft-injured Ryan Braun. His slash line reads .290/.361/.544 and he has 11 HRs in 194 PA.
6.Chicago Cubs (37-25) They lead the league in AVG and OBP. While their pitching staff didn't look like much in the beginning, they have stepped it up. They currently have 4 relief pitchers at a sub-2.50 ERA.
Unsung Hero – Albert Almora has taken a big step forward in his development. He is slashing .317/.371/.439 while playing incredible defense. His Defensive Runs Saved are 6 which equals Jason Heyward and he has not made an error in CF.
7.Washington Nationals (36-27) The Nationals have been killed with injuries. Murphy has been out all year and now Zimmerman and Strasburg are on the DL. Wieters is gone and Benoit, Glover, and Kintzler are hurt. Who came to the rescue?
Unsung Hero – Matt Adams/Mark Reynolds did. They have combined for 232 PA with 19 HRs and 44 RBI to go along with a .929 OPS.
8.Atlanta Braves (37-28) They have the only two hitters in the NL with 40 Runs and 40 RBI. Not to mention the combination of Flowers/Suzuki behind the plate has produced 10 HRs and 36 RBI with a .275 AVG.
Unsung Hero – It has to be Nick Markakis. We all expect Freeman to do his thing and Albies was a star in the making. For Markakis to turn back the clock to his early Orioles days was quite unexpected and should continue.
9. Los Angeles Angels (37-29) Losing Shohei Ohtani will be tough, but they have the best player on the planet and their starting pitching has been pretty solid with Heaney, Richards, and Skaggs all pitching to sub-3.30 ERAs.
Unsung Hero – Jaime Barria has started 7 games this year and is 5-1 with a 2.48 ERA. He is the likely choice to fill in for Ohtani and should get a chance to prove himself further.
10.Arizona Diamondbacks (35-29) Despite the injuries to Ray and Pollock. Despite the slow start from Paul Goldschmidt. They still lead the NL West.
Unsung Hero – Daniel Descalso has done everything the Diamondbacks have needed him to do. He is 4-11 as a pinch hitter and he has played 1b/2b/3b/lf. His slash line is .261/.360/.510 and has also come up with some big hits for Arizona.
Questions and comments?
thescorecrowsports@gmail.com
Follow Us on Twitter @thescorecrow
Follow John Lepore on Twitter @jball0202
Follow Us on Reddit at u/TheScorecrow
Main Credit Image: [getty src="971937276″ width="594″ height="428″ tld="com"]