John Lepore | February 18th, 2019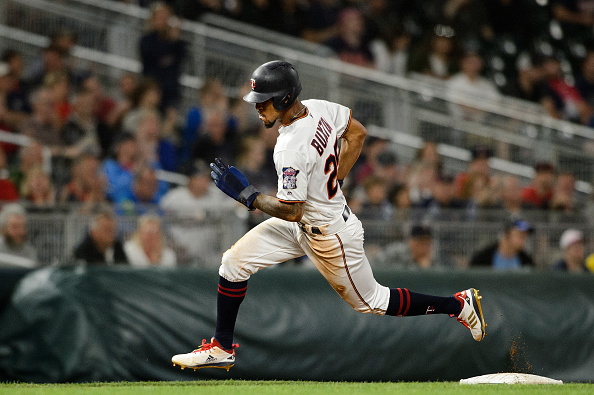 The Minnesota Twins have been up and down the past few years. In a weak AL Central, they may have a shot at the playoffs if things go right. Let's take a look at the boys up north and if fans will have something to cheer about at Target Field this year.
Last Season: 78-84 2nd in the AL Central
The Twins had hopes going into last season after making the Wild Card game in 2017. Their season started off on the right foot going 7-4 in their first 11 and even taking 2 of 3 from the Houston Astros. Then the wheels fell off. After splitting a two-game series with the division rival Cleveland Indians, the Twins went 1-10 over their next 11 and never recovered. Although they finished the season winning 6 in a row they were still 19 games from a WC spot. This year brings promise again as it does for many teams and the Twins look to make it back to the postseason.
Catcher/Infield Projections
Castro is on the last year of a three-year deal and as a left-handed hitter and an excellent pitch framer, he will likely be behind the plate for most of the Twins games. He only played 19 games last year but in 110 games in 2017, he slashed a serviceable .242/.333/.388 with 10 HRs. Garver is the better hitter but his defense is questionable and he will likely be eased into the starting role this year. With Joe Mauer retiring, the Twins will turn to newly signed CJ Cron. He hit 30 bombs last year in Tampa Bay and will hopefully give the Twins some pop from the position. Schoop was also signed this year and although he had a down year at the plate last season with Baltimore and Milwaukee, the Twins are hopeful he gets back to his 2017 form when he hit .293 with 32 HRs and 105 RBI. Polanco was signed to a deal recently and will look to man shortstop for the next 5 years at least for the Twins. After coming back from suspension last year the 25-year-old switch-hitting SS slashed .288/.345/.427 with 6 HRs and 7 SBs. Miguel Sano hits the ball really hard…when he hits it. His 38.5% K rate is unsightly and needs to come down but his 42.5% HH rate is exciting. If he can put in 130-140 games and get that K rate down to around 33%, a 35-40 HR season is attainable.
Outfield/DH Projections
This group is set. Rosario will man left field and has shown considerable improvement over the last two years. He's hit .290 with 27 HRs and .288 with 24 HRs in 2017 and 2018 respectively. The most impressive part is that after striking out at a 25.7% clip in 2016, his K rate has dropped down to 17.6% last year. At 27 and with just over 2,000 PAs in the bigs, he is primed for a big year. Will the real Byron Buxton please stand up? Pretty please! We all know the physical talent he has but for some reason, he hasn't been able to put it together consistently at the dish. The defense is incredible and the speed is undeniable but if he doesn't start hitting he may wind up being the next Carlos Gomez. Max Kepler just signed a 5-year deal with the club and he has also shown improvement. In 2017 his BB% was 8.3 and his K% was 20.1. In 2018 it changed to 11.6% and 15.7% respectively. He just turned 26 and has started hitting lefties better as he's gotten more at-bats. After hitting .152 with 2 HRs in 137 PAs vs. lefties in 2017, Kepler hit .245 with 5 HRs in 167 PAs against southpaws last year. Lookout for the breakout this year. Nelson Cruz will be the DH this year. He does what he always does so there's no reason to go on about the Boomstick.
Starting Pitching Projections
Berrios is another of the young players the Twins are hoping come into their own. Still only 24, he's made strides after a brutal debut in 2016. He's improved his K-BB% from 14.8% to 17.7% and increased his GB% from 39.0% to 41.5% over the past two seasons. Kyle Gibson, Jake Odorizzi, and Michael Pineda are all on their final year of control. Gibson had his best year last season with a 3.62 ERA while logging nearly 200 innings. Odorizzi took a step back last year with his worst ERA in 4 seasons but he did strike out nearly a batter an inning and will be looking to cash in next offseason when he will be only 29. Pineda is coming back from TJ surgery and at only 30 years old will be looking to show he is healthy. He has incredible stuff but has never been consistent. We will see what he looks like this year having not pitched in the bigs since July 5th, 2017. The last spot is up for grabs but I suspect that Gonsalves will get the first shot. Romero has great stuff but he is a two-pitch pitcher at this point and may be better suited to let it fly for an inning or two rather than work on a third or fourth pitch. Mejia is a lefty and will likely be the long man in the bullpen.
Bullpen Projections
Fernando Romero
Adalberto Mejia
Who knows who the closer will be. May looks like the favorite after pitching well out of the bullpen last year. He was 3 out of 3 in save opportunities with a 36/5 K/BB rate. Addison Reed is the veteran of the crew and has closer experience but has not been good in that role only saving 20 out of his last 30 chances. As a setup man, he is solid and will likely be used for the 7th or 8th innings this year. Rogers and Mejia will be the lefties out of the pen and Duffey, Hildenberger, and newly signed Parker will fill out the rest. They combined for a respectable 159/49 K/BB rate last year but gave up 30 HRs in a combined 164.1 innings last year. If they can bump up that K rate and keep the ball in the yard the Twins bullpen can be very deep.
Predictions
If we look at the bright side, Buxton and Sano fulfill their promise and become the stars we thought they would be. Berrios becomes a legit ace and Kepler and Rosario become the raking OFs they can be. Trevor May embraces the closer role and the rest of the pen keeps the ball in the yard and learns to hold games.
Realistically, the Twins can fight for the division crown. The Indians have pitching but Lindor may miss some time and other than Ramirez their lineup, especially the outfield, doesn't scare anyone. If the White Sox don't sign Machado, they are still a year or two away from being a threat. The Tigers and Royals are not doing anything right now. This is the Twins' time to strike for the division and this actually might be their year. I think it will be a great first year for rookie manager Rocco Baldelli and his crew and they do win the division at 92-70.
Check out our other Team Previews | Colorado Rockies | Toronto Blue Jays
Questions and comments?
thescorecrowsports@gmail.com
Follow Us on Twitter @thescorecrow
Follow Us on Reddit at u/TheScorecrow
Follow Us on Facebook at The Scorecrow
Follow Us on Instagram at The Scorecrow
Follow John Lepore on Twitter @jball0202
Main Credit Image: [getty src="967324136″ width="594″ height="395″ tld="com"]