Troy Pierce | April 14th, 2019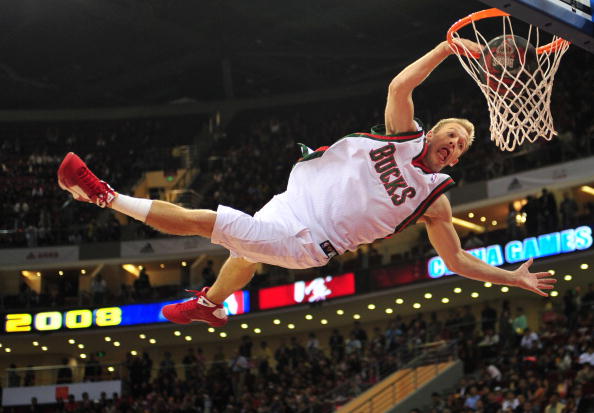 The Bucks and Pistons will tip off game one of their playoff matchup Sunday night in Milwaukee. The path each team took to get here has been very different. The Bucks have dominated the Eastern Conference from the very start of the season. Whereas, Detroit lost 7 of the final 11 games, just barely making the cut, winning their final two games of the year. While both teams rely on their stars to help them win games, both teams will need steady contributions from others to help them through the playoffs.
MILWAUKEE BUCKS
The Bucks have dominated the Pistons in head-to-head matchups this season, winning all four matchups and controlling the game in multiple aspects. Defense, bench contributions, and consistent play from Eric Bledsoe have helped them solidify a convincing advantage over Detroit.
The Bucks finished the season with the best defense in the NBA, forcing nearly 14 turnovers per game against the Pistons this season. Despite their top-ranked defense, the majority of three-pointers they allow come from straight-on and corner attempts. This is something they'll have to be aware of against a Pistons team with the ability to hit from outside.
The Milwaukee bench has played well this season and their contribution will be very important. DJ Wilson is an active rebounder and has a nose for the ball. That activity and awareness also makes him one of Milwaukee's better defensive players. George Hill will need to play smart and manage the game, limiting turnovers and finding teammates for easy shots. Sterling Brown has also proven himself to be a reliable "three-and-D" wing player.
Eric Bledsoe has also had one of his best seasons with the Bucks this year. He has always had scoring ability and has averaged just over 20 points per contest against Detroit. His highest scoring total against the Pistons came back in December when he totaled 27 points en route to a 23-point victory for his squad.
DETROIT PISTONS
The Bucks dominance coupled with the Pistons late-season skid can make it easy to write Detroit off in this matchup. Containing Giannis will be priority number one. Winning the rebounding battle and physical play around the basket will be Detroit's best chance to make this a competitive series.
Limiting The Greek Freak's scoring output isn't entirely out of reach; Detroit held Giannis to just 15 points in half of their matchups this season. In those games, Milwaukee won by a combined 13 points. Stopping the MVP candidate won't be easy, Giannis also scored 32 points while going 15-of-21 from the field, nearly all of those coming at the rim. However, the biggest question Detroit will need to answer – Who is going to guard Giannis? The Pistons have capable defenders but none possess the right combination of speed and height to keep up with a player of Giannis' caliber.
Detroit has the best rebounder in the league, Andre Drummond. He is a glass cleaning machine, posting multiple 20+ rebound efforts again this season. That production inside will be vital in limiting Milwaukee's fast break and second-chance attempts.
PREDICTION
Giannis, and the Bucks as a whole have played with a chip on their shoulder all season. Proving doubters wrong and dominating the Eastern Conference with ease. While this series does become a lot closer if Antetokounmpo becomes a non-factor, the likelihood of that happening is little to none.
Milwaukee will break out the brooms and start the 2019 postseason with a sweep.
Questions and comments?
thescorecrowsports@gmail.com
Follow Us on Twitter @thescorecrow
Follow Us on Reddit at u/TheScorecrow
Follow Us on Facebook at The Scorecrow
Follow Us on Instagram at The Scorecrow
Follow Troy on Twitter @HoopHead_prod
Main Image Credit: [getty src="83335325″ width="594″ height="413″ tld="com"]