Coach Treal | October 15th, 2018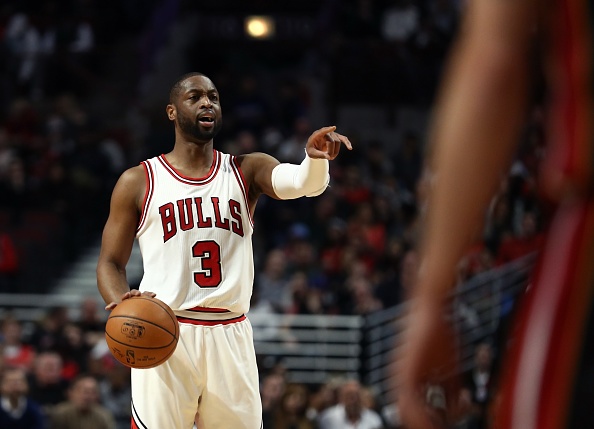 The 2018 season ended earlier than the Miami Heat would have hoped. After going 44-38 and earning the 6th seed in the playoffs Coach Erik Spoelstra's team was only able to win one game in the playoffs before falling to the Philadelphia 76ers. The Heat were still able to win the Southeast division last year. This season the Heat are hoping to not only win more games but more importantly win them when they count in the playoffs. As if they needed any additional motivation, this is the last dance for the future first-ballot hall-of- famer Dwyane Wade.
Recap of Last Season
As I mentioned before, the Heat were a successful basketball team last season getting back into the playoffs after missing out the previous season. This team was hit by the injury bug last year with some of their main contributors missing games and constantly having to use different lineups. They will bring back the majority of the roster from last season. By not making the playoffs the Heat were able to get a lottery pick at number 14 and used that to take Kentucky big man Bam Adebayo. Bam saw action in 69 games and even started 19 of those contest en route to averaging 7 ppg and 5 rpg in less than 20 minutes per game. After a strong showing in the NBA summer league, the Heat look for Bam to make a huge jump in year two. The Heat also pulled off a trade at the deadline last year bringing back one of the game's all-time greats and their franchise leader in Dwyane Wade. Playing the last 21 games back in Wade county made a big difference for this team closing out the season and fighting for not only the playoffs but playoff seeding as well.
Offense
The Heat on the offensive end will need to improve on the 103 ppg they scored last season to increase their win totals. They ranked 23rd in the league but were one of the best teams in the league shooting the 3-point shot connecting on 11 per game. The Heat are still one of the few teams with a legit post presence with Hassan Whiteside who will be looking to have what some will feel is a bounce-back season after playing in only 54 games last season and averaging 14 ppg and 11 rpg. Whiteside had games last season where he didn't play fourth quarter minutes. In the playoffs, he was not on the floor helping this team win. It was a tough season for Whiteside who saw his number dip across the board and then saw his name come up in trade rumors. This is really a bounce-back year for him. For the team, they need huge production that he has shown in the past. Coming off his first All-Star selection, point guard Goran Dragic posted solid numbers across the board with 17ppg, 5apg, and 4rpg. He will still be the engine for this team as his backcourt mate Dion Waiters looks to come back off season-ending ankle surgery. Waiters averaged 14 ppg in 30 games for the Heat last season but is not expected to be ready for the start of the season as he has missed all of training camp and the preseason. It will fall upon Josh Richardson to pick up the slack who put up 13 ppg and should be a huge factor on the offensive end for this team based off his early showings in the preseason. It will be worth watching how many games Wade has in him when he can just carry this team to the victory lane in his swan song season.
Defense
The defensive end of the court is where the Heat make their name. It has been something this team prides itself on since I can remember, and last year was no exception. As a top defensive team last season they can still improve in this area and if healthy they will see huge benefits this season. They were ranked seventh in the league in defensive rating holding teams to 107 ppg. Whiteside is the anchor for this team on defense and will need to own the paint as he has done before for them to reach maximum potential. Josh Richardson is another tough perimeter defender who ranked in the top 20 in the league in steals last season. Two other players to watch out for are James Johnson and Tyler Johnson (no relation) as both have shown to be very versatile on the defensive end being able to guard multiple positions and being comfortable with switching in screen and roll. The dark horse to watch this season is Rodney McGruder coming off an injury last season that saw him only play in 18 games, this could be a 3-and-D type of player that the Heat need this season.
Bench
The Heat decided to re-sign shooting ace Wayne Ellington to a one-year deal this summer. Last season Ellington was able to average 11 ppg and connected on nearly three makes from the three-point line per game. His outside shooting is huge for this team to take the next step. Another key player to watch this season will be Justise Winslow. As this story went to print he has just signed a three-year contract extension for $39 million dollars with a team option in the third year. Winslow is going into his fourth season and averaged 8 ppg and 5 rpg. The team is hoping to see those numbers increase. Bam will be another key contributor for the Heat and I look for him to make a huge impact this season and going forward. Big man Kelly Olynyk was another double-figure scorer for this team last season averaging 11 ppg and 6 rpg. He should continue his solid play as he gets more comfortable in the Heat system but his tenure got off to a solid start thus far.
Prediction
Whiteside has two more years left on his deal paying him $25 million this season and $27 million in 2019-20. Trade rumors have dominated this franchise all training camp and preseason. As we go to press and the season is 24 hours away from starting, no news has come out about a trade involving the Heat. Miami has yet to decide what direction they are going with this roster, and if moving some of their young core players and future assets would be the best thing for them as they move into the next chapter. Wade has re-signed and made it known this will be his last season and I know the Heat want to make sure he has a great going-out party. This team as constructed has enough talent to make it back to the playoffs, but as it stands today I can't see a better outcome than the result from last season which was a first round exit. It will be something I watch as we get closer to the start of the season and something that we will revisit as the season progresses and the trade deadline approaches. Will the Heat team that starts the season Wednesday versus the Magic be the same team that takes the floor after the midway point in the season? This team will need to come out the gate strong or the whispers about a certain unhappy player in Minnesota will become louder by the day.
Questions and comments?
thescorecrowsports@gmail.com
Follow Us on Twitter @thescorecrow
Follow Us on Reddit at TheScorecrow
Follow Coach Treal on Twitter @CoachTreal2
Main Credit Image: [getty src="629057176″ width="594″ height="429″ tld="com"]