Jacari McRae | May 25th, 2019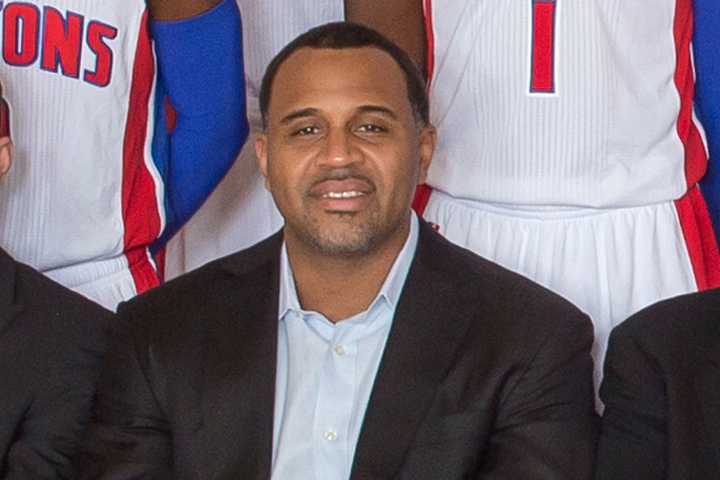 Minnesota Timberwolves assistant coach Malik Allen has reportedly emerged as a top candidate to replace Juwan Howard as a lead assistant, according to Marc Stein of the New York Times. With Juwan Howard leaving for the University of Michigan position earlier this week, the Miami Heat are in need of a replacement.
Malik Allen — lone survivor from Tom Thibodeau's coaching staff in Minnesota — has emerged as a prime contender for the Miami bench as the Heat look to fill the void created by Juwan Howard's departure to Michigan, league sources say

— Marc Stein (@TheSteinLine) May 24, 2019
Like Howard, Allen has worked with the big men on the team, particularly franchise center Karl-Anthony Towns. If hired in Miami, he'll likely do the same with Bam Adebayo and Hassan Whiteside, if he remains on the team.
Malik Allen played in the NBA from 2001-2011. He spent his first three NBA seasons as a Heat player and has played with seven other franchises. After his NBA career ended, he served four years as an assistant with the Detroit Pistons under Stan Van Gundy. In 2018, he was hired to join Tom Thibodeau's staff and remained after Thibodeau was fired in January. It'll be interesting to see if he'll leave and join Erik Spoelstra's staff in Miami.
In addition to Allen, the Heat are also reportedly considering James Posey, Anthony Carter, Irv Roland, Jamaal Magloire, and Udonis Haslem as potential replacements.
UPDATE: @MiamiHEAT list of assistant candidates to replace Juwan Howard, who is expected to be named Michigan head coach, per @miaheatbeat and @5ReasonsSports sources:

– Anthony Carter
– James Posey
– Jamaal Magloire
– Udonis Haslem
– Irv Roland

— Miami Heat Beat (We Just Cover The Team) (@miaheatbeat) May 21, 2019
Questions and comments?
thescorecrowsports@gmail.com
Follow Us on Twitter @thescorecrow
Follow Us on Reddit at u/TheScorecrow
Follow Us on Facebook at The Scorecrow
Follow Us on Instagram at The Scorecrow
Follow Jacari McRae on Twitter @JMcRae23
Main Image Credit: NBA Coaches Association Photo