Al Louis-Jean is coming home.
The Brockton native, who has played in three different football leagues, will join the Massachusetts Pirates this upcoming season.
Lous-Jean said it's special to be back in Massachusetts.
"Being back home really, playing at home is just different," Louis-Jean said. "Just knowing people are watching, people that care about you, people that just like to watch you play football, just watching football in general."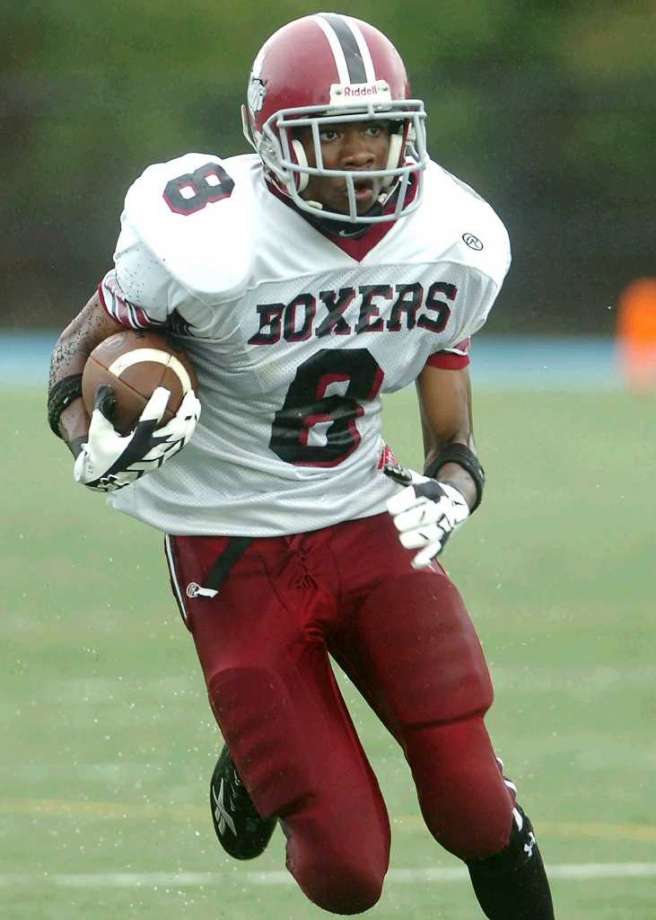 Louis-Jean started as both a wide receiver and cornerback, loving the feeling of the pigskin at his fingertips.
"Naturally when I started off I just liked having the ball in my hands," Louis-Jean said. "That was the first thing I had seen of the game so I just wanted to always have the ball, I also liked to hit and play defense."
Louis-Jean flourished in high school earning the Brockton Enterprise All-Scholastic twice along with Boston Globe and Boston Herald All-Scholastic honors.
He stayed hungry even with receiving this praise.
"I just really liked football," Louis-Jean said. "That's what it is, I always had goals in football so you just can't stop at one thing, you gotta move on to the next."
Louis-Jean grew up the oldest of nine siblings with some on his mother's and others on his father's side. He acted as another father figure of sorts to his younger brothers and sisters.
"I just try to demonstrate a good example for them," Louis-Jean said. "They looked up to me and used that for whatever they wanted go after in life, they'd chase it, it was more of a being on the same team thing, not a competition."
At first, Louis-Jean committed to the University of Miami, but had a change of heart before attending.
"[Miami] got a new coach," Louis-Jean said. "A whole new coach means a whole new program so I didn't have a great feeling at the time and I had a better feeling staying home."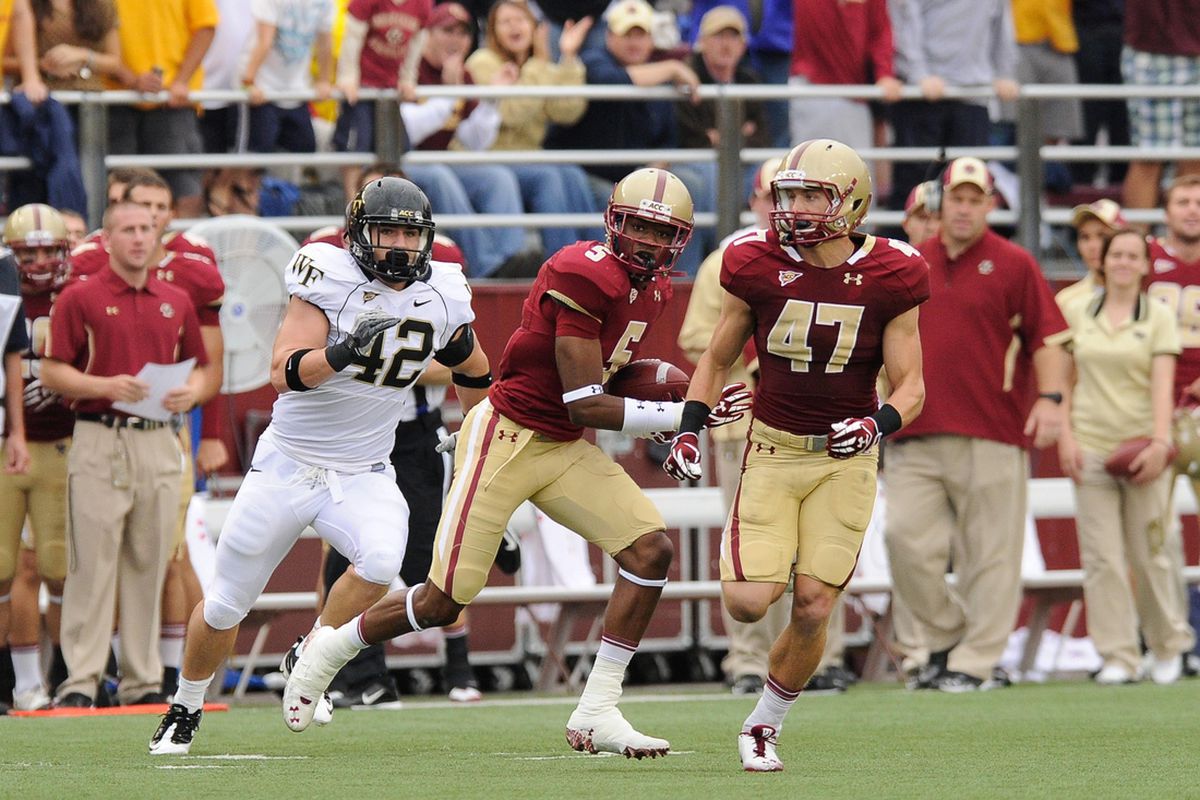 Louis-Jean broke his foot before his 2012 campaign got started, but came back his final collegiate season the following fall and excelled. He recorded 21 tackles, one forced fumble, and deflected a pass.
He went undrafted in the 2014 NFL Draft, but the Chicago Bears snagged him as a free agent. One of the players he learned a great deal from in the Windy City was wide receiver Brandon Marshall he said.
"I sat down with him one time, the night before a preseason game, he pretty much said, 'If you want to take yourself to the next level, you have to teach yourself about the business,'" said Louis-Jean. "'Everyone wants to be great at football, but most importantly, the business has a structure, there are certain things that have to get done, and when you're organized in that way and you're focused on those things like a business, you'll take yourself a lot further.'"
Louis-Jean returned to Massachusetts as a Bear during the 2014 season, when they visted Foxboro. The kid who once played in the fields of Brockton, was getting stared straight in the eye by quarterback Tom Brady.
"It was just overwhelming," Louis-Jean said. "But when I had seen the look in his eyes, I was looking at him the same way he was looking at me, there was connection made there I'm sure if I had seen Brady again and I reminded him of the situation, he would know because I was looking him right in his eyes and at the time I was like 'I know he's going to throw it right at me because I'm a rookie' but you know this is where you get your toughness from, this is where you get your feet wet.'"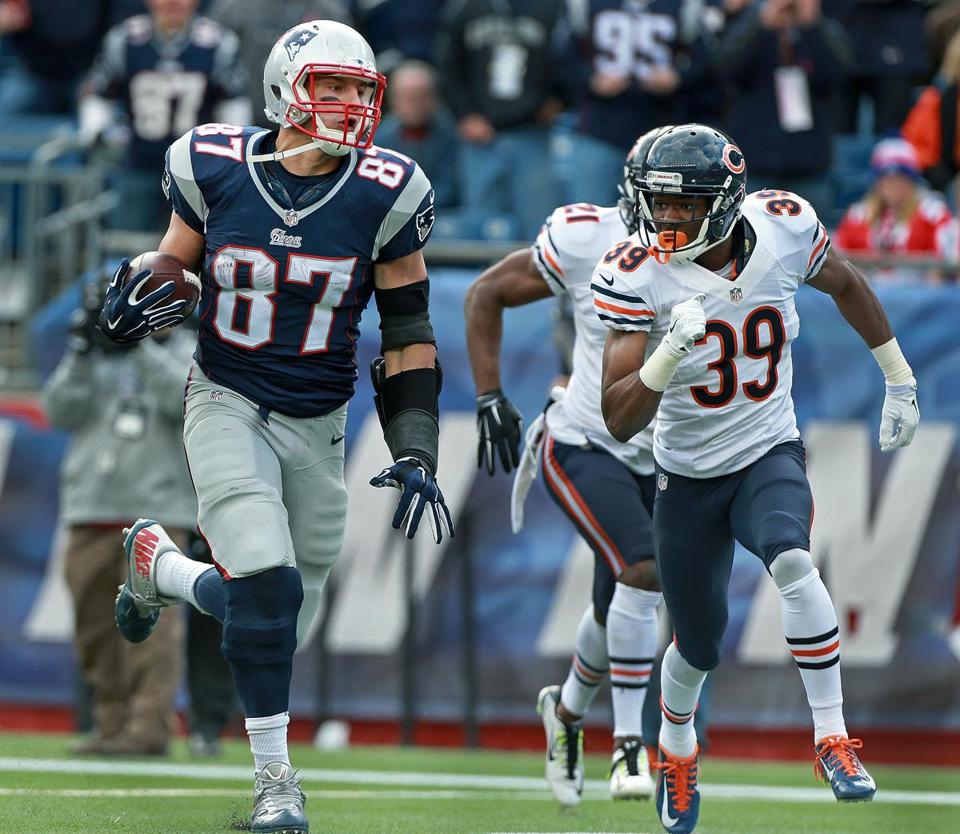 After stints with two other NFL organizations, Louis-Jean went north to the Canadian Football League. With the Ottawa Redblacks, he noted the changes between the leagues and what he needed to adapt to.
"Honestly it seems minor, but only until you feel what it's like to be on that wider field," Louis-Jean said. "Looking back at it, I kind of feels like when you're younger and you're on a big field, the field is so big you just 'hey there's no out of bounds just there by that tree or by that pole over there' that's kind of how it feels like much more space than usual, it definitely stretched out my comfortability."
Now back home competing in the National Arena League, Louis-Jean is excited to have fun on the field and with the fans.
"When I see fans, that's when you get to see me as who I am not the guy with the helmet on and the shoulder pads," Louis-Jean said. "For me I'm real accessible to my fans, don't get me wrong I'm real confident on the field do have to bring everything you have to the field with ego and things like that but you know with fans, I just want them to know 'hey I'm just like you and I want to connect with you, don't ever look at me as different from you.'"
Brought to you by…