Troy Pierce | January 19th, 2019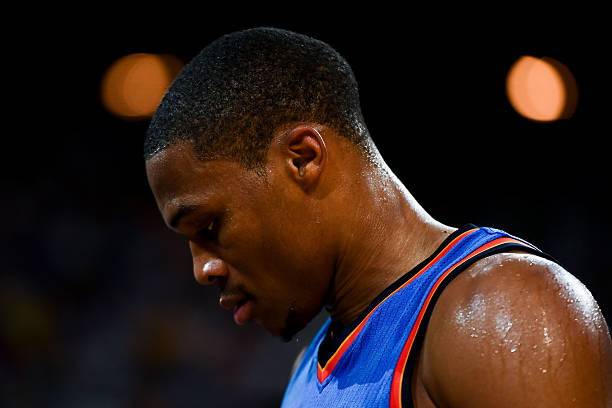 The Los Angeles Lakers and Oklahoma City Thunder were in action Thursday night at Chesapeake Energy Arena and it was a much more competitive game than expected. The Lakers were without LeBron James and Rajon Rondo but were able to come away with an overtime victory due to stellar shooting, solid bench-play, and impressive defense.
SHOOTING
Overall, the Lakers were able to shoot the ball very well in all aspects – 50.5% from the floor, 90.5% from the free throw line, and 47.5% from beyond the arc. Of those numbers, free throw % and three-point % are the most impressive. It's no secret that Los Angeles has not been a great free throw shooting team this season. Currently, they rank last in the league at 68.7% and they would definitely like to see that number increase. The Lakers have also been inconsistent from three-point range this season but were able to find the range last night for a season-high 19 made three-pointers. Kyle Kuzma would go for 7-of-12 and Lonzo Ball would go 4-of-10 from beyond the arc.
BENCH CONTRIBUTION
OKC jumped out to a 17-point lead in the first quarter. The Thunder seemed to make every shot they took. The Lakers starters had trouble guarding the perimeter early on as OKC would knock down three after three. Coach Luke Walton turned to his bench to start the second quarter and momentum quickly turned to Los Angeles' favor. Ivica Zubac would lead the way with 26 points and 12 rebounds off the bench on an impressive 12-of-14 shooting. Zubac would also make two free throws out of three attempts on the night. Josh Hart would also play a nice role off the bench, notching 12 points, 10 rebounds, 5 assists, 3 steals, and 1 block.
DEFENSE
Defense, defense, defense. This Laker team has distinguished themselves as one of the best defensive teams in the league and that trend continued Thursday night. Paul George got off to a quick start on offense for the Thunder but as the game went on he became less and less effective. Early in the game, Hart and Kuzma were tasked with guarding George. Hart is generally a good defender but lacks the size to handle a player like George. Kuzma has had good stretches on defense but struggles to play well consistently on that end of the floor. Eventually, Coach Walton made the move to have Brandon Ingram guard George and worked out perfectly as Ingram would hold George to 1-of-6 on 3-point shots and would have one block while guarding George in the overtime period.
TAKEAWAYS
One thing that has really stood out over for the Lakers since losing LeBron is that the young core has been playing very well. There have been "flashes" throughout the year for each member of the young core and those "flashes" have become more and more frequent as the season has progressed. As the season winds down, it is vital for the Lakers' young players to continue their development if they want to achieve their championship aspirations.
Questions and comments?
thescorecrowsports@gmail.com
Follow Us on Twitter @thescorecrow
Follow Us on Reddit at TheScorecrow
Follow Troy on Twitter @stonedlakerfan
Main Credit Image:[getty src="613077232″ width="594″ height="396″ tld="com"]