Former Carolina Panthers wide receiver Lamont Bryant is ready to come back and play the game he was born to play.
"I've been playing since I was eight years old, man. And it's a part of me," Bryant told Prime Time Sports Talk. "I really didn't want to retire, but things happened. So I had to sit out a year, and I'm glad I did."
The time away from the gridiron gave the Morgan State alum time to reflect.
"I got to evaluate myself and what I really wanted to do," Bryant said. "I also had my daughter, so it was a great thing."
After the year was over, Bryant came to the realization that he still had something left in the tank. It was time to strap on the pads again.
The Carolina Cobras called and Bryant gave them an answer almost immediately.
"When coach called me and told me he wanted me to play for him I just said, 'Yeah of course,'" Bryant said. "I definitely want to play again, and they told me what team he was with and I said [again], 'Of course' definitely they are a contending team."
There was one thing that came to mind about what motivated him to come back.
"My daughter," Bryant said. "When I had my daughter, I feel like she saved me because I was going through a dark time and place and she just changed me, man. She changed me."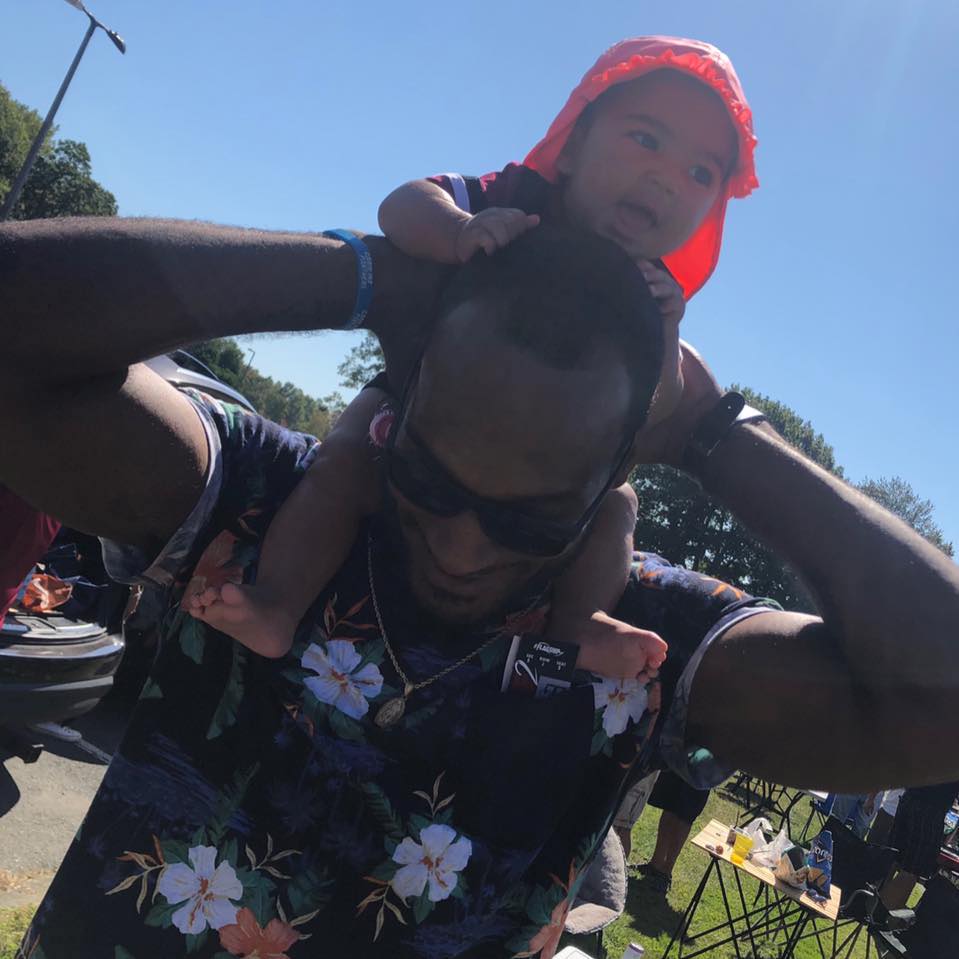 The big-bodied receiver has taken different approaches to his training as well, choosing to slim down in an attempt to become more versatile.
"I just want to stay quicker," Bryant said. "I had been playing a lot of flag football, and I still was working out for the whole year. So I feel like I've gotten quicker, just working on my routes and stuff like that."
Bryant understands why his stature gives him a reputation as just a red-zone threat but claims that he prefers the inside the numbers game.
"Me being tall people usually say, 'Yeah he's a red-zone type of receiver.' I'm really not. I love running routes and stuff like that," Bryant said. "But I'm a team player and whatever the team wants, that's what I'm going to do."
Bryant took his do-it-all attitude to the next level, claiming that if the coaches wanted him to, he would take snaps on defense.
"If they want me to play some linebacker, that's cool we can do that," Bryant said. "Whatever they want me to do I'll do."
With his new team in Carolina, Bryant is happy to bring his years of wisdom to the field and film room.
"They're already a great team and I can't really shake too much up but just to bring my best game," Bryant said. I just want to bring my best game, catching everything, outmuscling and outworking people that's what I can bring to the team. Also leadership, I'm a little older than them so I've been around awhile, so I can help the younger guys coming in."
The former Massachusetts Pirate is looking forward the most to the roars of the crowd.
"The fans man, that's the biggest thing, man. I miss the fans," Bryant said. "[They will see] a more mature and aggressive receiver."
There are no statistical highs he wants to set, no records he wants to break. Bryant is fueling his comeback with motivation with the one thing that has eluded him since he first started playing sports. Winning a championship.
"I just want to get to the ship. No matter how we do it, I just want to get there," Bryant said. "I've been playing sports since I was eight years old and I never won anything like a ring or something like that so it means something to me. Especially coming back, I want to win, that's the biggest thing. [It doesn't matter] about yards, catches and stuff like that, that's cool and all but at the end of the day everyone wants to win and I want to win the championship."