Levon Satamian | January 29th, 2019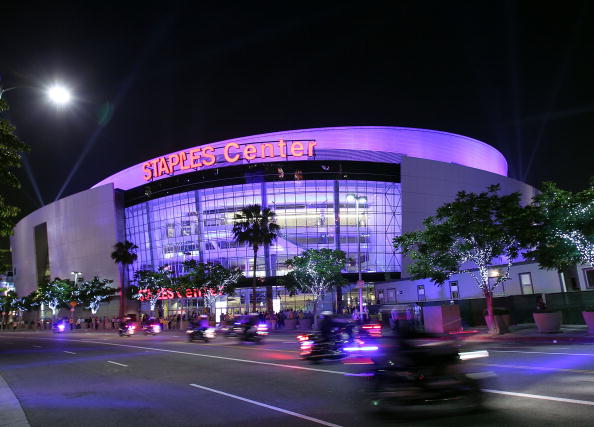 The Los Angeles Lakers had another gruesome week. They went 1-2 last week, the one win coming on Sunday against the Phoenix Suns. Good news and bad news for the Lakers. The good news was that Rajon Rondo returned to action; however, Kyle Kuzma did not play on Thursday or Sunday due to a hip injury.
The Lakers started off last week with a brutal loss to the Warriors, 130-111. Rajon Rondo, Lonzo Ball, and LeBron James, all did not play that game; Warriors cruised past the Lakers this game. However, next time they meet, the Lakers could be closer to full health.
https://youtu.be/BE80zMFzgLs
On Thursday, the Lakers hosted the Minnesota Timberwolves and lost this game 120-105. Rajon Rondo played this game. Kyle Kuzma did not play and neither did LeBron or Lonzo. The Lakers had a sloppy 2nd half, allowing Andrew Wiggins and Karl-Anthony Towns to dictate the outcome of the game.
On Sunday, the Lakers hosted the Phoenix Suns, Kuzma, LeBron, and of course, Lonzo remained out for this game. The Lakers were able to win this game, 116-102. They got a much-needed win on Sunday and will look to build on that.
https://youtu.be/u8L5y4swW6A
The Lakers will host the Philadelphia 76ers on Tuesday and will have the Battle of LA on Thursday, on Clippers court. On Saturday, they will be playing in Golden State against the Warriors. Rajon Rondo has been back for the past two games, posting an impressive stat line of 11.5 ppg, 5 rpg, 12 apg, 1 spg, 1 bpg. Although it's just two games, Rondo did not even have a contact practice prior to his return.
On Tuesday, Lakers will host the Sixers. LeBron is ruled out for this game. I don't think the Lakers will win simply because Joel Embiid is well-rested and will take over this game. Lakers will put up a fight, but in the 2nd half, they will likely collapse. Sixers should win this game.
On Thursday, the Clippers will host the Lakers for the Battle of LA. Good news for Laker fans, LeBron James, could very well play against the Clippers, per Tania Ganguli. Assuming LeBron plays, the Lakers will defeat the Clippers in the Battle of LA. The Clippers have been slipping as of late and the Lakers are getting healthy; I think the Lakers could defeat the Clippers and move up in the standings.
On Saturday, the Lakers will travel to Oakland, to face off against the Golden State Warriors in primetime. Assuming LeBron plays and Kuzma does too, the Lakers will look to get there 2nd win in Oracle this season. I think it will be a close game coming down to how well the Lakers play on the defensive end. I think LA will be able to win this game.
Now, there have been talks about Anthony Davis requesting a trade and that he will not sign a contract extension. Pelicans said "to start" the Lakers would need to offer Lonzo Ball, Kyle Kuzma, Ivica Zubac, and first round draft picks. I'm assuming Ingram or Hart will be involved in this trade too at first but later, according to head coach Alvin Gentry, he spoke to Anthony Davis and Davis told him he plans on playing it out this season. So, if the Lakers can't get Anthony Davis, they could go for Nikola Vucevic and Terrence Ross. They will need a shooter whether they get Davis or Vucevic or not, such as Carmelo Anthony, Terrence Ross, Trevor Ariza, or Wayne Ellington. As of right now, the Lakers need to focus on getting healthy and get back to winning games.
Questions and comments?
thescorecrowsports@gmail.com
Follow Us on Twitter @thescorecrow
Follow Us on Reddit at u/TheScorecrow
Follow Levon Satamian on Twitter @TheSportsNotes
Main Credit Image: [getty src="102188109″ width="594″ height="427″ tld="com"]