Levon Satamian | January 15th, 2019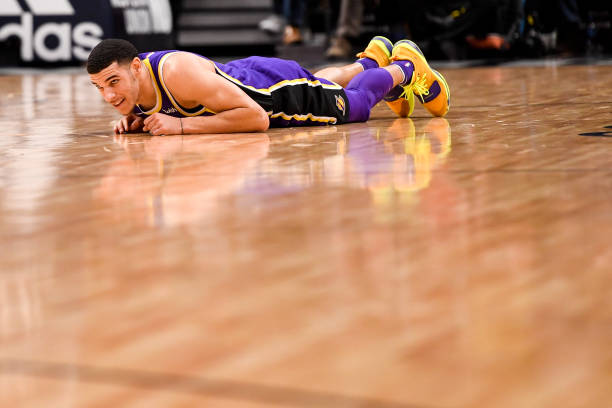 The Los Angeles Lakers started last week off on a strong note, defeating the Mavericks in Dallas, 107-97. Then they defeated the Detroit Pistons in LA, 113-100, with Kyle Kuzma scoring 41 points in 29 minutes. They hit a roadblock in Utah, losing that game, 113-95. On Sunday night, they hosted the Cleveland Cavaliers; this game should have been a win, but the Lakers lost this game, 101-95. They finished the week off with a 2-2 record. It should've very well been a 3-1 record after taking care of business in Dallas and against the Pistons.
This week, they will host the Chicago Bulls, travel to Oklahoma City to face the Thunder, and travel to Houston to face the Rockets. LeBron James will be re-evaluated on Wednesday. He could play as soon as Thursday, but they are going to face top-notch Western Conference teams in the next couple of games. LeBron will need to play for the Lakers to win those games, after losing twice to the Rockets and losing to the Thunder at home without LeBron.
Tuesday should be a winnable game, but we all thought it would be a winnable game against the Cavs and they lost. Lineup changes could occur. In my opinion, the Lakers should start either Lonzo Ball, Josh Hart, Brandon Ingram, Kuzma, and Ivica Zubac, or Lonzo, Ingram, Kuzma, Michael Beasley, and Zubac. JaVale McGee has not been playing too well as of late; maybe if he comes off the bench, he could get back in his groove and play better. This is a winnable game; the Lakers should be able to win at home against the Bulls on Tuesday.
On Thursday, the Thunder will host the Lakers in prime time. If LeBron plays, the Lakers will win this game because the team as a whole plays better with LeBron on the court; they have a more of a game plan, commit fewer turnovers, take smarter shots, and don't fall into big deficits early on. If LeBron doesn't play on Thursday, it's going to be very difficult to win in OKC. They lost to the Thunder at home without LeBron, so I don't see them defeating the Thunder in OKC without LeBron.
On Saturday, the Rockets will host the Lakers in prime time. If LeBron plays, the Lakers should get their first win against the Rockets this season, due to Clint Capela and Chris Paul both being out. If LeBron doesn't play, I don't see the Lakers defeating the Rockets. Mainly because they just lost to an eight-win team, at home. I don't see them going to Houston and defeating James Harden, with the level Harden has been playing as of late.
If LeBron plays in OKC and Houston, the Lakers should have a 3-0 week. If he doesn't play this week, they would have a 1-2 record. I'm even hesitant on picking the Lakers to defeat the Bulls because the Bulls have Lauri Markannen, Zach LaVine, and Kris Dunn, who can turn the game around against an injury-rattled Lakers team. The Lakers were in the 4th seed two weeks ago; they are currently in 9th place. This is a crucial week for LA.
Questions and comments?
thescorecrowsports@gmail.com
Follow Us on Twitter @thescorecrow
Follow Us on Reddit at u/TheScorecrow
Follow Levon Satamian on Twitter @TheSportsNotes
Main Credit Image:[getty src="1065983088″ width="594″ height="396″ tld="com"]