On NFL Draft day, Iowa State wide receiver Matthew Eaton will be watching from his Grandmother's couch in Jacksonville, Florida. His brothers and sisters will also be by his side.
"It's gonna be a little family party, something small," Eaton said. "We just gonna sit around and watch the Draft and talk, laugh, play live music."
Training for his big auditions for NFL teams has been far from a party.
From the start of his preparation to now, Eaton has implemented many changes.
"Going through the whole pre-draft process, going through Pro Days, preparing for the [NFL Scouting] Combine is just different in regards to the approach with training," Eaton said. "This whole process is geared towards how easily football players can transfer over to training and performing as track athletes with the 40-yard-dash."
The entire undertaking has also opened Eaton's eyes to new ways to discipline his body.
"My process has been pretty interesting and was pretty cool, cool in being able to learn the new techniques on running and ball mechanics," Eaton said. "Learning how the body physiologically works has been pretty cool and it's definitely a different form of training, when you're preparing."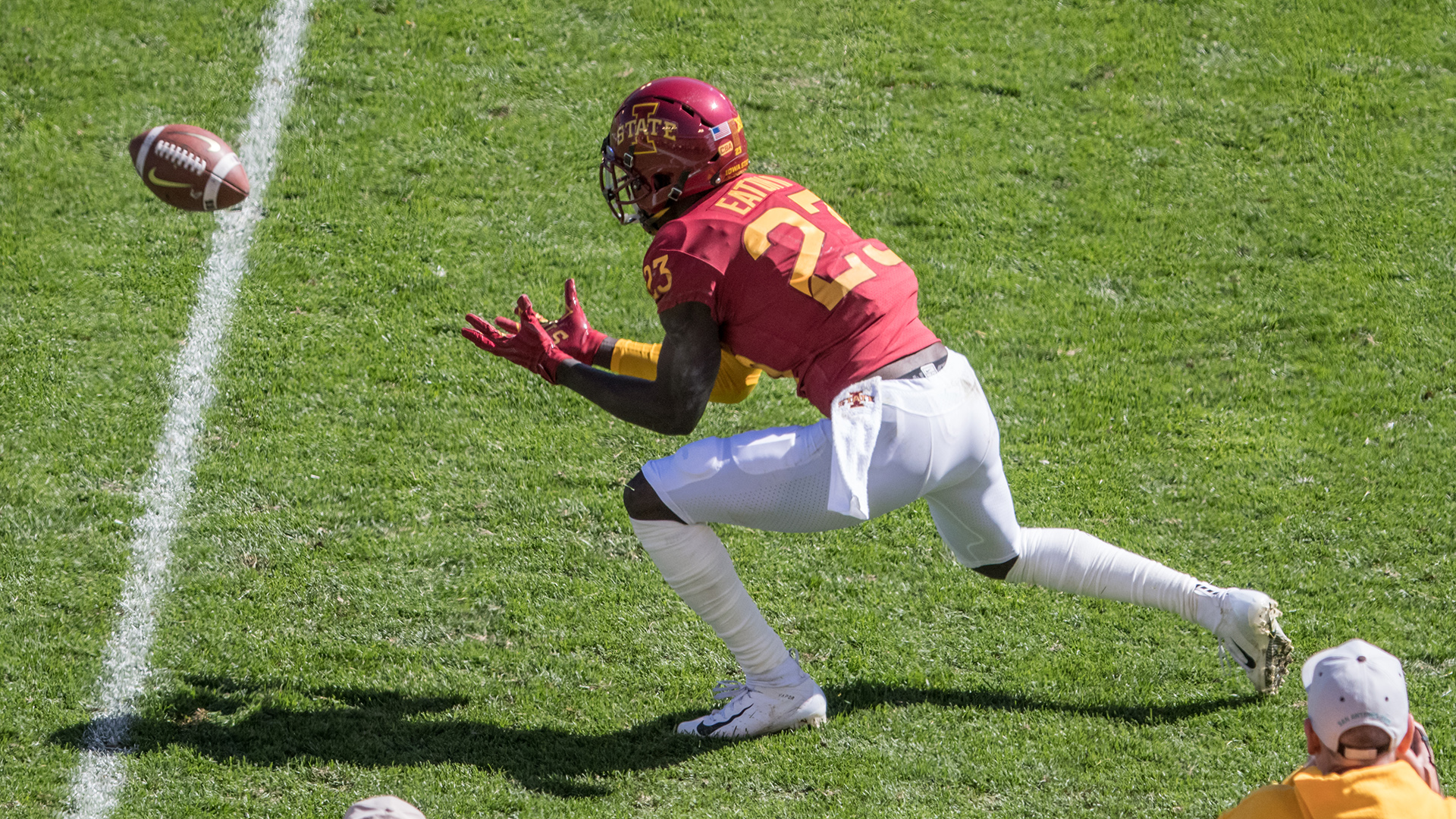 When an organization wants to bring you in, it's more than just running routes or answering questions.
"For those teams that are very interested in you, they will conduct different evaluations," Eaton said. "At the collegiate bowl I had to do these computerized tests, just trying to gather information [and also] to see how you're able to retain that information and regurgitate it to the NFL.
Throughout this whole ordeal, Eaton has learned to put more stock into using his brain instead of the braun.
"Football in general is 90 percent mental and 10 percent physical," Eaton said. "So to be able to test the whole mental side of the athlete, I would definitely advise every athlete going into this process in the future to definitely just be prepared for a lot of IPAD tests, a lot of computer tests that you'll be sitting there for 30-45 minutes going through different graphs and number patterns."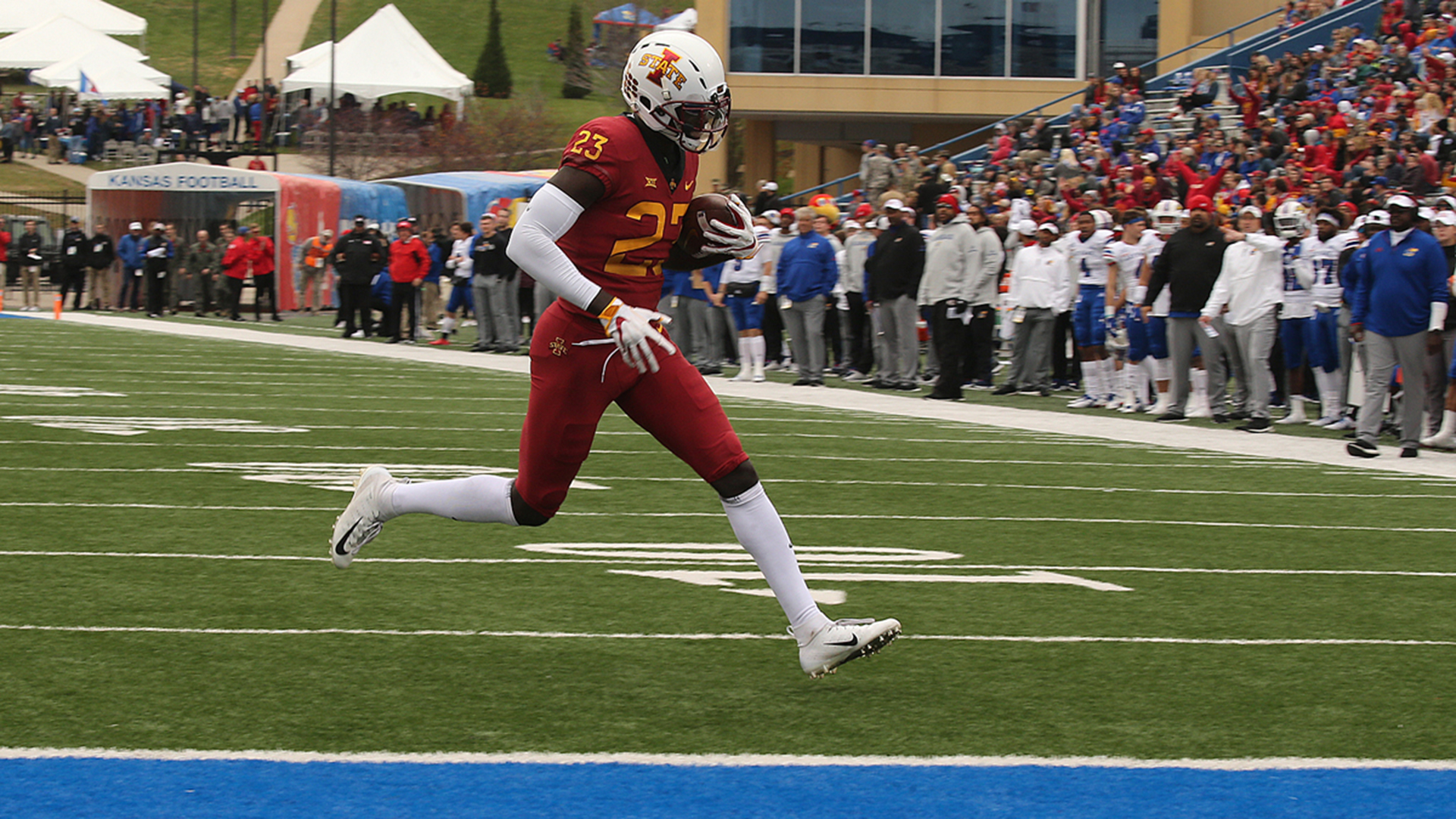 His statistics don't jump off the page by any means, but he hopes that the quality of his play will outweigh the quantity of catches. In a meeting with the New Orleans Saints, he highlighted that his talent was there, but encouraged their staff to talk to the people that know him the best.
"Film is a thing, for most of my career I wasn't being targeted because the scheme of the offense [did not match my skillset]," Eaton said. "But football is a team sport and that's to be expected, I spoke with the Saints and coach [Curtis] Johnson I said that 'coming out to the pro day, you can see I can run routes and gain separation and that I move very fluent for a guy my size' I would say just watch the film or do your research on me as far as asking my former coaches and former teammates and you will get consistent answers on who I am and what I'll bring to the table as a football player to better the team."
If things don't go the way he wants on the big day, Eaton will still keep his head up knowing his journey is far from over.
"[I'm not nervous about not being drafted] at all," Eaton said. "These last few months learning about the NFL thanks to the NFL Players Association and the Collegiate Bowl that I got to go to, just informed me about the advantages of being an undrafted free agent, I'm confident in my game in terms of getting into the right organization that is the right fit for me and that's what I plan to do."
Brought to you by…