Jacari McRae  | May 1st, 2019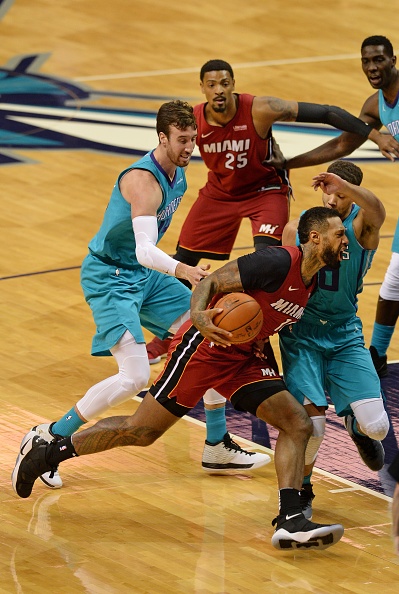 The Miami Heat are coming off a disappointing season, as they missed the playoffs for the second time in years. Because of this, there need to be roster adjustments, with grabbing a star player the top priority. This year's free agency class—headlined by Kevin Durant, Kyrie Irving, and Kawhi Leonard—is expected to be the best since 2010.
The problem is the Heat lack the cap room to pursue them. They're projected to be way above the $109 million salary cap line at $140 million, and that doesn't count this year's draft pick and other incoming players. But, there are ways the Heat can make it happen.
First, they're going to need help from Goran Dragic and Hassan Whiteside. Both players have player options for next year, with Whiteside being owed $27 million and Dragic with $19.2 million. If both players opt out, Miami should have somewhere around $15 million to play with. Although the chances of both players opting out are slim.
But let's say both opt out and Miami opens up some cap space. That's still not enough cap room to add any top tier talent. To do that, Miami's going to need to stretch Ryan Anderson's $15.6 million salary over three years, owing him $5.2 million per year. This would put them at $25 million in cap space, still not enough for a max player. The starting max salaries for seven-year veterans like Jimmy Butler will be at $32 million, while ten plus year veterans like Kevin Durant's max will start at $38 million.
In order to clear somewhere near the $40 million range worth of cap space, the Heat would have to move a player. This most likely would be either James Johnson or Dion Waiters. To move either player, the Heat would most likely have to give up a first-round pick to entice a team.
Before any of this happens though, the Heat needs to believe it has a real shot at a star free agent. Otherwise, this would be a waste of time.
Questions and comments?
thescorecrowsports@gmail.com
Follow Us on Twitter @thescorecrow
Follow Us on Reddit at u/TheScorecrow
Follow Us on Facebook at The Scorecrow
Follow Us on Instagram at The Scorecrow
Follow Jacari McRae on Twitter @JMcRae23
Main Image Credit: