When NASCAR announced that the side numbers on Cup Series cars were being moved up to near the front wheel well, there was a fair amount of skepticism. A big concern was how this would affect paint schemes in general, with the Trucks and Xfinity series remaining as is. Much to my surprise, teams and designers showed that when done right, designs with this new layout can be as good if not better than before. Of course, this wasn't always the case, but on the whole, there were some fantastic-looking cars in 2022. Here are my 10 favorites from this season.
Be sure to check out all of our NASCAR coverage.
10 Best NASCAR Paint Schemes of 2022
No. 10 Ross Chastain BeAMoose.Org Camaro ZL1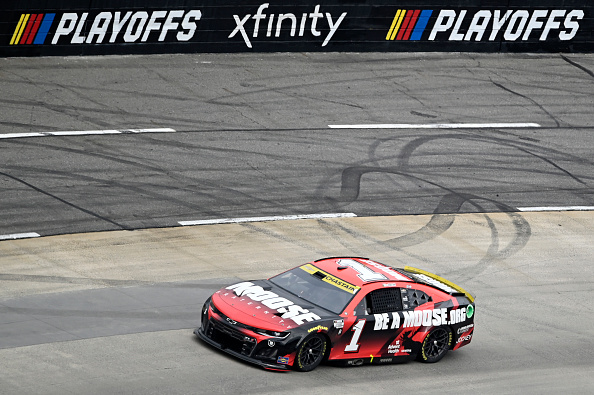 Ultimately, this is going to go down as the 'Hail Melon' car, which absolutely gets it onto this list. However, on its own, the BeAMoose car grew on me with time. My only real complaint is the wordmark being a bit big and I'd like for the moose silhouette underneath it to be a bit bigger instead. Outside of that, a car design could be remembered/revered for worse things.
No. 9 Kyle Busch M&M's Camry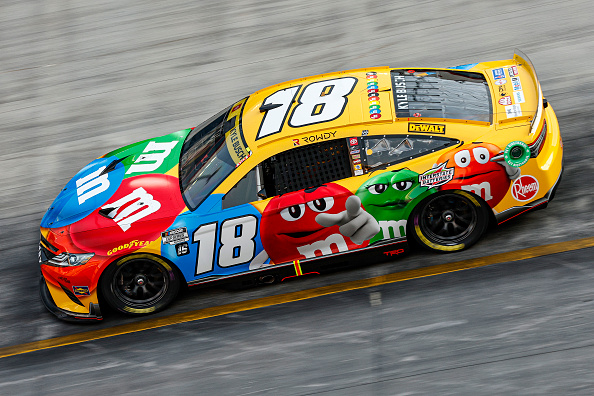 One of the most timeless race car design bases of the last half century had its swan song season this year with parent company Mars pulling out of the sport. Not a major stray from what M&M's cars have looked like in recent years, but hard to change what is perfect as is. It's going to be weird without it on track next year. Genuinely one of the best sponsors in the history of the sport in terms of how their cars looked.
No. 8 Kevin Harvick Mobil 1 Mustang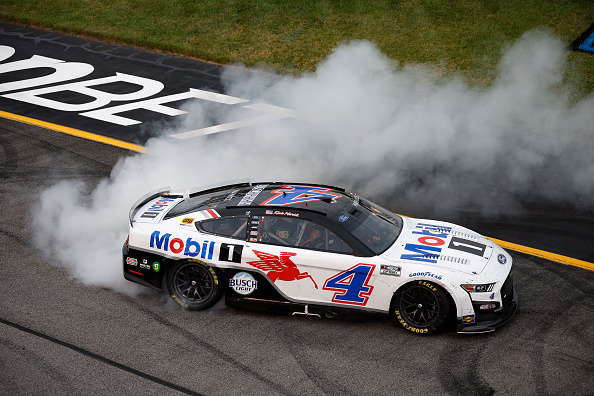 With each passing year that a Mobil 1 car went without the Pegasus implemented, the worse they got. I have nothing to back that up but I believe it. Aric Almirola had it one a one-off scheme last year, but Harvick had it on his 2022 Mobil one ride the whole season. This is another white base scheme, but I like the amount of black on the car, specifically on the roof. The silver doesn't look too shabby either in the small amount it shows up.
No. 7 Cole Custer Haas Tooling Mustang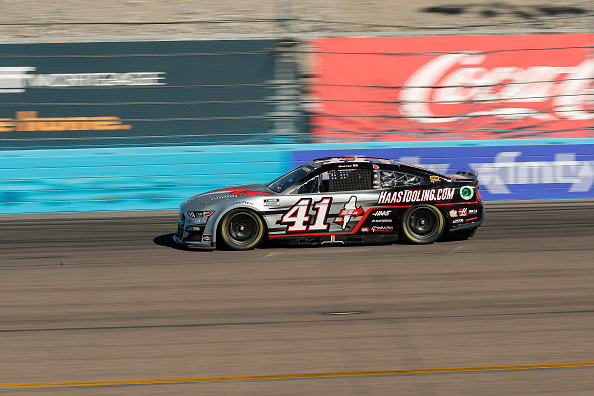 This is comfortably the best Haas Automation/Tooling/etc. paint scheme in years. Huge fan of the brushed metal fading into black look with red not being as prominent as some of the Haas cars in the 2010s. Not much else to say, this is just a good-looking car. On a side note, I think this would look really good on an F1 car, would be a real shame if Gene Haas made that happen.
No. 6 Kevin Harvick Gearwrench Mustang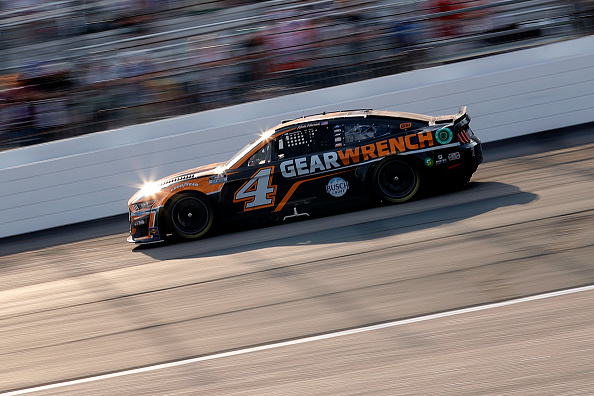 Switching from Chip Ganassi Racing to SHR, Gearwrench underwent one of, if not the single best upgrade in car design. The metallic orange looks phenomenal, and the crazy thing is that there might not be enough of it. For my money that is better than there being too much, but to each their own. Might just be my favorite Harvick car since his mid-2000s Goodwrench ride as well.
No. 5 Bubba Wallace McDonald's Camry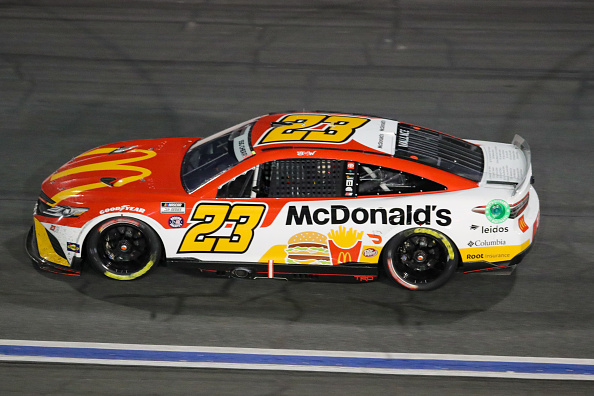 McDonald's has had no shortage of good NASCAR designs and this latest look for Bubba Wallace is no different. Good balance of red, white, and yellow, with none of the three, simply taking over the car. Additionally, the addition of the 2D French Fry and Big Mac is nothing short of phenomenal, stunned that this is only the first time that's been implemented. Chalk this up as another gem for Blackbeard.
No. 4 Jacques Villeneuve Woodie's Wash Shack Mustang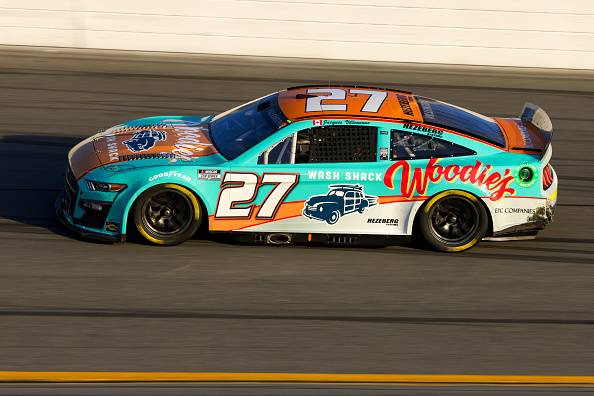 Former IndyCar and F1 Champion Jacques Villeneuve's Daytona 500 entry wasn't one for the books, but his No. 27 Hezeberg Ford Mustang was best in show. Fantastic color array, excellent retro word marking, and the Woody Surf Wagon is a great subtle touch. A shame this only ran one time this year, was a big fan of this design.
No. 3 Chris Buescher Fastenal Mustang (2023)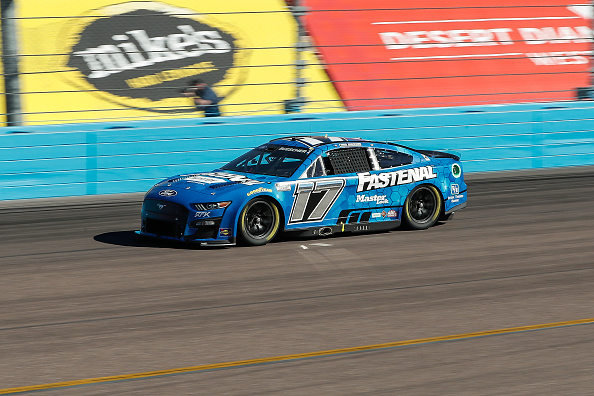 Although this design for Buescher is for next year, it got some late season run time in 2022. Wasn't a huge fan of this year's Fastenal scheme, but this update is nothing short of phenomenal. Not metallic, but some good usage of different shades of blue and some lighting effects to go along with the hexagon look. Chrome on the inside of the 17 is another nice touch as well.
No. 2 Chase Elliott Hooters Camaro ZL1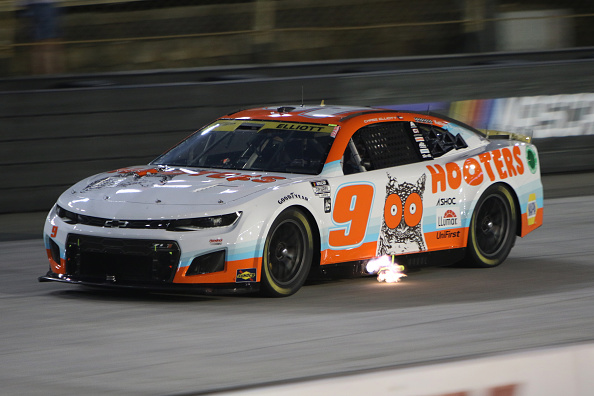 As far as non-throwback Hooters schemes go, there hasn't been much to write home about in a while. That was before friend of the program Lefty made this absolute gem. What jumps out right away are the few different shades of light blue, which pop out but not at the expense of the orange. The addition of the owl in the middle of the door is another nice touch here as well. Hope this design sticks around for the long haul.
No. 1 Kurt Busch Jordan III Black Cement Camry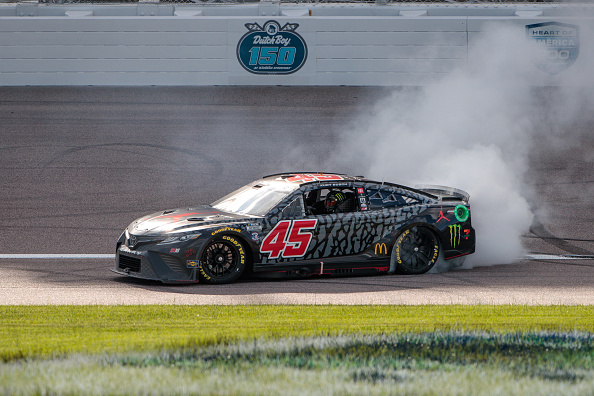 The gap from this car to literally everything else that was on track in 2022 is so astronomically big it's not even funny.  Nothing even remotely comes close to what is certainly Kurt Busch's final win car. This isn't the first time a Jordan Branded car or truck for that matter, but this is easily the best. Certainly doesn't hurt that the Jordan III in general is one of the most acclaimed shoes ever made, with the black cement variant looking fantastic on a race car to boot.
---
Check us out on our socials:   
Twitter: @PTSTNews and @TalkPrimeTime
Facebook Page: Prime Time Sports Talk
Join our Facebook Group: Prime Time Sports Talk 
Instagram: @primetimesportstalk
Follow Jack Gaffney on Twitter @JackGaffneyTDT
Main Image Credit: Embed from Getty Images