Carson Babbini | March 12th, 2019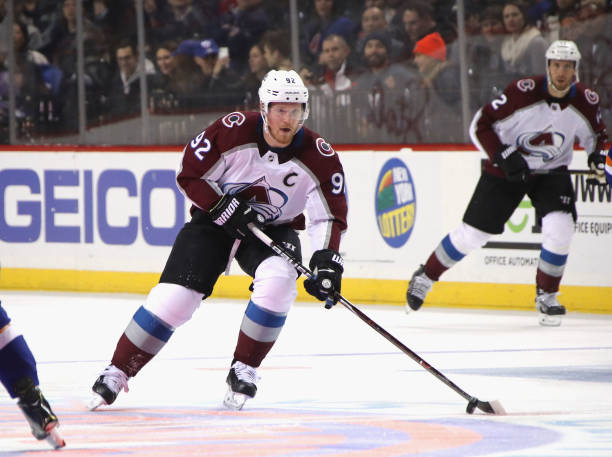 The Colorado Avalanche will have a big spot to fill in their lineup as it was announced Friday that Gabriel Landeskog, their captain, will be out for four to six weeks with an upper-body injury, which will essentially end his regular season.
Landeskog, along with Mikko Rantanen and Nathan McKinnon, have combined to form one of the strongest lines in the NHL this year for the Avalanche, and while Landeskog has been the third best player on that line, he has still been productive for the Avalanche this season. Landeskog will end his season posting a career high in goals, with 33 as well as a career high in points with 69 in 68 games played.
Landeskog has had an impressive career since being drafted by the Avalanche with the second overall pick in the 2011 NHL Draft. He would make an impact for the Avs right away during the 2011-12 season, scoring 52 points in his rookie year, earning the Calder Trophy in the process. On September 4th, 2012, Landeskog was named the captain of the Colorado Avalanche, becoming the youngest player to be named captain at the time, but has now been replaced by Oilers captain Connor McDavid as the youngest player to be named the captain of an NHL team. In Landeskog's career, he has scored 176 goals and tallied 234 assists, totaling 410 points in his eight-year career.
This is a big blow for the Avalanche as they try to get into the playoffs as the season heads for its final stretch. Landeskog was clicking with the other two best players on the Avalanche and had formed one of the most lethal scoring attacks in the league. The Avalanche currently sit just two points out of the second Wild Card spot currently held by the Minnesota Wild. If the Avalanche are going to make a playoff push, they are going to need some more production out of their role players like Tyson Jost, recent trade acquisition Derek Brassard, and Carl Soderberg to name a few. But for now, it remains to be seen what the Avalanche will do with this devastating news.
Questions and comments?
Follow us on Twitter @thescorecrow
Follow us on Reddit u/TheScorecrow
Follow Carson Babbini on Twitter @cbabs1120
Main Image Credit:
[getty src="1129155350″ width="594″ height="443″ tld="com"]