Beth Sullivan | July 26th, 2018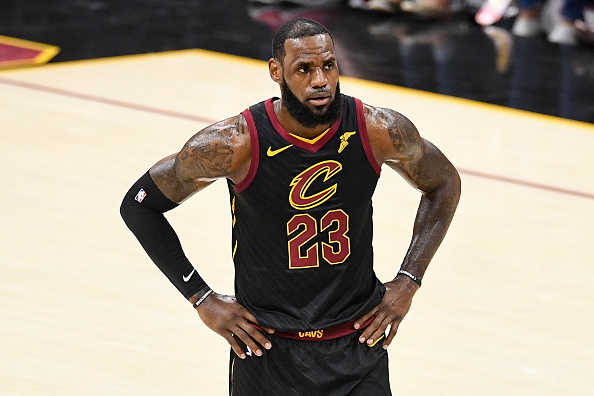 A lot was made about LeBron James playing in the NBA finals with an injured right hand and Christian Vazquez was initially placed on the 10-day DL after injuring his hand sliding. The punch to the blackboard that injured LeBron's hand is the classic mechanism for boxer's fracture, but the fact that Vazquez's injury is to his pinky or 5th digit makes that type of injury likely for him too.
A boxer's fracture is a fracture of the 4th or 5th digit. While some orthopedic surgeons will call breaks in the actual fingers boxer's fractures, traditionally this injury is a break in the metacarpals, which are the bones between the fingers and the wrist or carpal bones. A simple fracture is one where the bone pieces stay in position and can usually be treated with a short cast or simple hand brace similar to what Lebron was seen wearing after the final game of the NBA season. If the bone pieces move following the injury, resulting in poor alignment of the pieces, surgery to realign the fragments and place wires or pins in place to keep the pieces aligned while healing is needed.
A simple cast treatment for sports allowing a return with a padded cast or brace could be as early as 1-2 weeks. This is seen all the time in the NFL where a player suffers a broken finger and returns with a "club" on his hand and plays in a week or two. The alignment of the bone pieces is monitored and the cast is changed frequently to keep the hand healing without further complications. If the athlete requires surgery, then a decision to allow them to return to the field with a padded cast or brace is made after evaluating the severity of the injury and stability of the pieces post surgery. They are usually out 2-4 weeks at a minimum before considering to allow the athlete to return to the field.
If dexterity of the fingers, like in the throwing hand of a catcher or dribbling, shooting, and passing a basketball demands, the recovery time may be as long as 8-10 weeks as motion and strength will also need to return. If the player has to have surgery to realign the bone pieces, then healing from the surgery itself will also result in a prolonged recovery period.
All that being said, with attention to detail and no setbacks during recovery, Vazquez should be able to return to the field in around 8 weeks give or take a week either way and LeBron should be ready to take the court for his new team come the start of the Lakers preseason on September 30th when they face Denver.
Questions and comments?
thescorecrowsports@gmail.com
Follow Us on Twitter @thescorecrow
Follow Us on Reddit at u/TheScorecrow
Follow Beth Sullivan on Twitter @GAPeachPolymer
Main Credit Image: [getty src="970039272″ width="594″ height="396″ tld="com"]