A lot has happened this past week with Tottenham Hotspur. Firstly news came out Sunday Tottenham would be joining the European Super League, with 11 other clubs (including five from the Premier League). Then just a day later, we'd have the sacking of former manager Jose Mourinho, with Ryan Mason taking over on a temporary basis.
A key factor in Tottenham's minor resurgence was the return to form of on-loan Welsh star Gareth Bale. The Real Madrid forward returned to North London for a second spell with Spurs, arriving with significant fanfare from fans and media alike. However, one member of the club that was reluctant to bring him back was Mourinho.
Now with Mourinho fully out of the picture, Bale would took full advantage of it. In his return to action on Wednesday against Southampton, he scored on the equalizer with a sweet curling shot. This is the third goal in Bale's last four games. In fact half of his club goals this season have come in these four meetings. That's taking into account Bale was held out in the previous two matches.
After being held to 12 combined minutes in Mourinho's last two games with Hotspur, it was understandable that Bale would want to get in some thinly-veiled digs during his post-game interview."
"Just to be on the front foot a bit more," he replied. "We want to attack, we're a big team, we have great players, said Bale.
Due to Mourinho's conservative defensive tactics there were rumors that many of his former players were looking at planning a walk out. Which may have had a large barring on why he was sacked.
Can Tottenham overcome London rivals to qualify for the Champions League in 2021/22?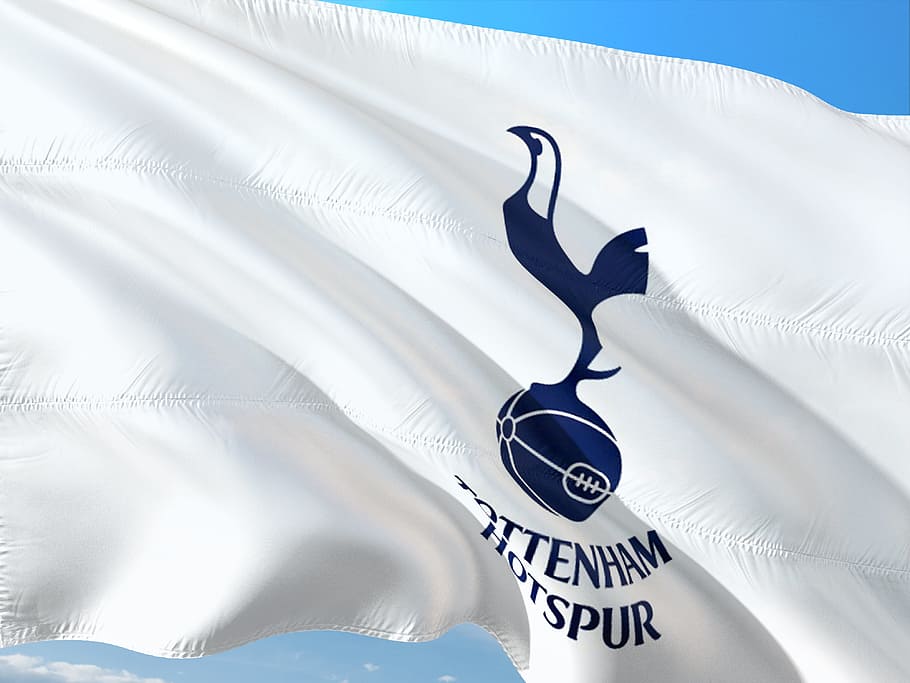 With just three points separating the third and seventh positions, there is still a large log jam. At the time of this writing, Tottenham sits just two points back of both West Ham and Chelsea for that highly coveted fourth place spot in the EPL. However, due to goal difference, it's Chelsea that controls that position currently. Thomas Tuchel has done a bang-up job since taking over managerial duties from Frank Lampard. Signing with the Blues in late January, Tuchel would go on a 14-game unbeaten streak. Hammers boss David Moyes is overseeing a remarkable upturn in fortunes for the East London club. Tottenham also hasEverton and last season's EPL Champions Liverpool to battle for fourth. The EPL title is most definitely out of reach for the Spurs which explains why they are priced at +40000 in the EPL winner futures with US online sports betting operator.
The five remaining games in May will be the defining period for Tottenham's top-four chances this season. After the break-in action due to the Carabao Cup final with Manchester City, the Spurs get a very winnable game with last-place club Sheffield United before season-defining games with Leeds United, Leicester City, and Aston Villa. It goes without saying that the fitness of Harry Kane will be just as important to Tottenham as Bale's return to form. Kane was absent from their most recent win against Southampton but there is hope he will return for Sunday's fixture.
Kane has been involved in 34 goals in 30 competitive games this season, equating to 21 goals and 13 assists. That's more than any other EPL player, which underlines Kane's importance to the Spurs as we hit the final stretch. His link-up play with South Korean star Son Heung-Min is equally powerful. In March the duo broke the all-time EPL record for the highest number of goals assisted for one another.
The Spurs' home form at their new stadium has been solid this season too. Consider they've captured four wins in these last five home matches and sit tied for fourth with Chelsea in home points with 27. If they can maintain that impressive string through the next three home meetings. There is every chance of them sneaking a Champions League place for 2021/22 via the back door.
Check us out on our socials:   
Twitter: @PTSTNews and @TalkPrimeTime
Facebook Page: Prime Time Sports Talk
Join our Facebook Group: Prime Time Sports Talk 
Instagram: @ptsportstalk
Main Image Credit: Embed from Getty Images
Advertisement