Carson Babbini | February 24th, 2019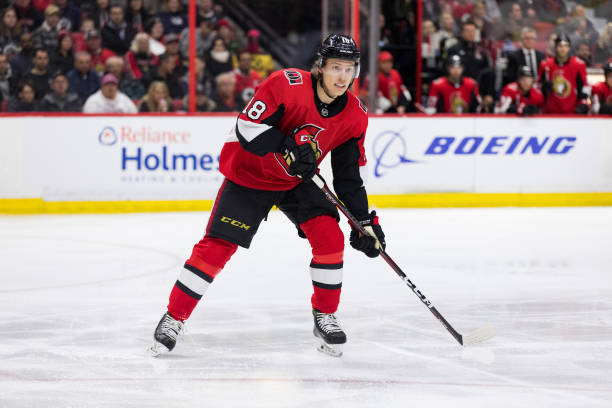 The Blue Jackets continue to improve upon their trade deadline success as they announced yesterday that they have acquired center Ryan Dzingel, along with a seventh-round pick in 2019 from the Ottawa Senators in exchange for left winger Anthony Duclair, and two second-round picks in 2020 and 2021, respectively.
Dzingel was picked by the Senators in the seventh round of the 2011 NHL Draft with the 204th overall pick. He would make his debut during the 2015-16 season playing in 30 games for the Senators scoring three goals with six assists, totaling nine points. His sophomore season, Dzingel would play in 81 games, scoring fourteen goals with eighteen assists, totaling 32 points. So far this season, Dzingel has a career-high 44 points, with 22 goals, one off of his career-high 23, and a career-high 22 assists. In his four year NHL career, Dzingel has played in 247 games, scoring 126 points with 62 goals with 64 assists.
For the Senators, this trade establishes what hockey fans everywhere were suspecting, that the team is going into a full-scale rebuild. The fact that Ottawa will more than likely lose their first round pick to the Colorado Avalanche, ironically as part of the trade that sent Duchene to the Senators, is a big blow. However, with these trades, they have added some nice draft capital to start to rebuild their prospect group and a player in Duclair who has struggled in his time in the league but still has good potential.
The Blue Jackets, on the other hand, have sent a message to the rest of the Eastern Conference, and the league, with their moves over these past couple days. Dzingel will be reunited with his former Senators teammate Matt Duchene after Columbus acquired Duchene on Friday. With the acquisitions of Duchene and Dzingel, pairing them alongside their superstar winger Artemi Panarin, who more than likely is not going anywhere, the Blue Jackets are in position to be a legitimate cup contender.
Questions and comments?
Follow us on Twitter @thescorecrow
Follow us on Reddit u/TheScorecrow
Follow Carson Babbini on Twitter @cbabs1120
Main Image Credit:
[getty src="1097515012″ width="594″ height="396″ tld="com"]