Daniel Corrigan | October 15th, 2019
Another year goes by, but the collapse in the 2016 World Series still stings for the Cleveland Indians. After winning 22 straight in 2017, and winning their third straight division title in 2018, the Indians failed to make the playoffs in 2019.
The Indians season can be described by a slow start and an unbelievable amount of bad luck. With so many injuries and untimely slumps, the Indians could not survive a slow start and end to the year.
Make sure to check out all of our other MLB team recaps here.
2019 Recap: 93-69 record (2nd in the AL Central,) Missed Playoffs
What Went Right?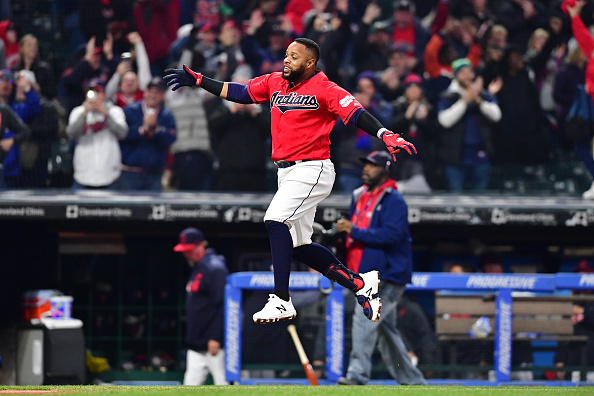 The Indians were down by 13 games at one point. Being able to come all the way back and even take control of the division (for one day) was an electric moment in the season.
The Indians re-acquired fan-favorite Carlos Santana who set career highs in average, OPS, RBIs, and home runs. He was also named an all-star game starter in Cleveland. It's hard to imagine where the Indians would have been without Santana.
This season also showed the emergence of Shane Bieber and Mike Clevinger. One thing the Indians do well have an endless supply of young pitching talent. Having Zach Plesac and Aaron Civale become the next men up in a hurt rotation is huge for future years.
Speaking of rookies, the Indians have found a new centerfielder in Oscar Mercado. There where times throughout the year that Mercado would hit everything, and then there where times he couldn't hit anything.
Francisco Lindor continues to be one of the most exciting players in baseball. The Indians also got a few surprises in Roberto Perez, Tyler Naquin (for half a season,) Jason Kipnis, and Jordan Luplow.
The Indians were able to trade for Yasiel Puig and Franmil Reyes in the Trevor Bauer trade. While Puig gave us a power boost in the lineup, he failed to hit a home run at Progressive Field. the Indians announced that they would like to bring him back, but the Indians have a track record of not spending money, and you will need to spend money to bring back Puig.
If the Indians stay healthy throughout the season, I think they win 100 games. they may not have won the division, but I think this season was riddled with bad luck. But hey, Allstar weekend was awesome to experience.
What Went Wrong?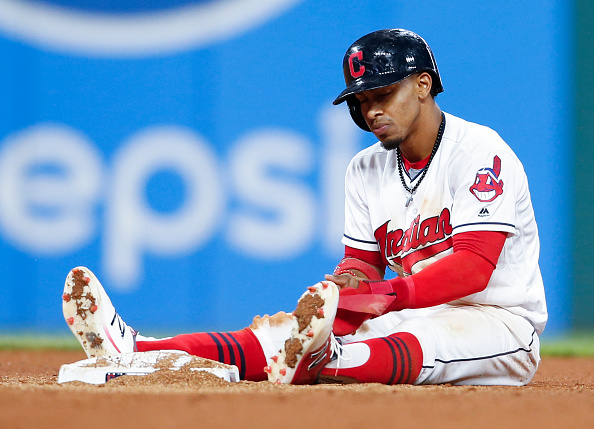 Where do we start? How about your MVP caliber third basemen being awful for the first half of the season. Jose Ramirez was terrible for the majority of the season. He started to get hot at the end of the year, but a broken hand all but ended his season early. Going into July, Ramirez was hitting .194 with a 0.1 WAR. He finished the season with a .255 BA with 23 home runs and 83 RBIs. Not bad, but Ramirez is so much better than that. His slump was a big part of the Indians' early slump.
No way anything could be worse than that, right? Well, how about one of your star pitchers being diagnosed with Leukemia. Carlos Carrasco left the team early in the season due to a "blood disorder." It later was announced that Carrasco was dealing with Leukemia. But lets put some positive on this story, he came back in September and made some relief appearances. Carrasco is the ultimate Warrior and we are all behind you. #CookieStrong
Having started the season without Lindor was already tough but at least you have your starting pitching to get behind. Well, how about two time Cy Young winner, Corey Kluber breaking his arm on May 1st and missing the rest of the season. Or how about Bauer coming into the season as a Cy Young favorite and being terrible. But hey, Bauer can throw a baseball far.
I don't think the Indians would have won the division if they stayed healthy. The Twins were just too good. But I think this is a 100 win team. They have the talent, but an early and late-season collapse compiled with the injuries doomed the Indians.
Impending free Agents
Yasiel Puig, Jason Kipnis, Dan Otero, Tyler Clippard.
Players To Watch In 2020
Jake Bauers: Bauers was acquired in the deal that brought Santana back to the Indians. Bauers is only 24 years old and showed some upside, but ultimately was a massive disappointment. He has some pop in his bat and can play first base along with the outfield. He was held in high regard with the Rays, but he needs to improve vastly.
Corey Kluber: Coming off a broken pitching arm this season, Kluber has some questions about his game. The two-time Cy Young winner posted a 2-3 record with a 5.80 ERA and a WAR 0f -0.4 in his short season. With the emergence of young pitching prospects, Kluber needs to re-establish himself as the ace of the Indians.
Needs: Bullpen, 2nd/3rd basemen
The bullpen collapsed late in the season. They were tops in the majors in terms of ERA all throughout the season until the disastrous September. Brad Hand's remarkable first-half was met with a questionable second-half. With Otero and Clippard leaving, the Indians could use a solid set-up man.
The Indians may be losing their heart and soul in Kipnis. Rameriz has played second in times of need and with Nolan Jones in the waiting at third, the Indians could look to add a utility man if Kipnis has seen his last game as an Indian.
Questions and comments?
thescorecrowsports@gmail.com
Follow Us on Twitter @thescorecrow
Follow Us on Reddit at u/TheScorecrow
Follow Us on Facebook at The Scorecrow
Follow Us on Instagram at The Scorecrow
Facebook Group where you can read and post articles at The Scorecrow
Reddit Group where everyone can post without fear of being banned at The Scorecrow
Follow Daniel Corrigan on Twitter @Corrigan_Tweets
Main Credit Image(s):
[getty src="1140690441″ width="594″ height="396″ tld="com"]
[getty src="847611446″ width="594″ height="429″ tld="com"]
[getty src="1161301568″ width="594″ height="396″ tld="com"]