Daniel Corrigan | February 12th, 2019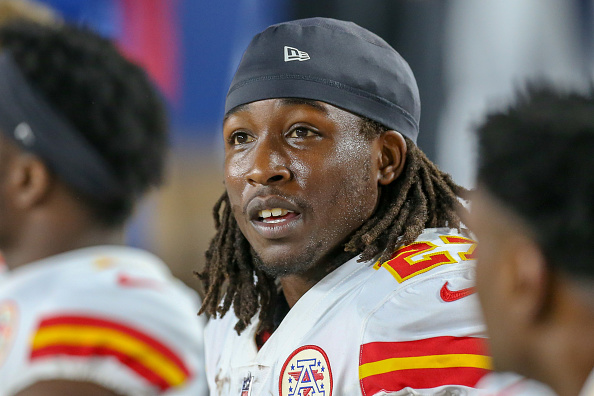 According to a statement made by GM John Dorsey, The Cleveland Browns sign RB Kareem Hunt to a one-year deal that could be worth more than 1 Million.
Hunt was considered one of the best backs in the NFL when he was with the explosive Chiefs offense. A surveillance tape from a hotel in Cleveland was released by TMZ in November which showed Hunt abusing and kicking a woman.
Speculation came out that this was a racially provoked attack. But it's still not 100 percent clear why Hunt did this.
Listen, I'm a Browns fan. I live in Berea, where the training camp is. Hunt is an amazing football player. When he played, I argued that he was the best. What he did is unacceptable, inexcusable, and disgusting. I personally am a big fan of second chances. Everyone is going to have an opinion. I believe that he deserves this chance.
I am not going to speak on the incident because that's not fair for the victim, and it's not fair for Hunt. I don't know what really happened, what I do know that Dorsey is the one who drafted Hunt in Kansas City. He knows this kid more than most in the league. I believe Dorsey wouldn't do this if he wasn't confident in the kid not only on the field but as a man. Hunt is a Northeast Ohio kid. Going to South High School in Willoughby, Ohio and then college at Toledo.
Hunt released a statement, reiterating his apology and that he has been working towards a change in his life. The question after the "why" in this scenario is the depth at running back.
Nick Chubb had an outstanding year as a rookie. He should and will be RB1 going into camp. Hunt is the better player but he needs to earn it. This is assuming that he is taken off the Commissioners list which will not let him practice or play until the investigation is over. Now, if they re-sign Hunt next year as he will be an RFA, do the Browns move on from Duke Johnson?
There are a lot of questions about this move. Obviously, Hunt will be suspended to start the year. Is he in the future plans for the Cleveland Browns? Will he be traded for draft capital? Will any of the other Browns RBs be traded? Too many questions remain, for now, all we can do is react.
Questions and comments?
thescorecrowsports@gmail.com
Follow Us on Twitter @thescorecrow
Follow Us on Reddit at u/TheScorecrow
Follow Daniel Corrigan on Twitter @Corrigan_Tweets
Main Credit Image: [getty src="1064960592″ width="594″ height="396″ tld="com"]