In the winter of 2019, in the gambling capital of the world, one of the biggest wagers ever was placed, and it did not involve chips.
The Philadelphia Phillies agreed to a deal with former teenage Phenom and National League MVP Bryce Harper worth a record breaking $330 million over the next 13 years.
Finally, it was over. After all the questions and drama regarding the man they called the 'LeBron James of Baseball' and where he would spend his future, we finally got an answer.
The contract included a no-trade clause, but does not include an opt-out (Harper reportedly told the Phillies that he didn't need one). This means, unless the Phillies can find a team who is willing to take on this monstrous contract and a team that Harper agrees to be traded to- Harper will be playing in the City of Brotherly Love until he is 39 years old.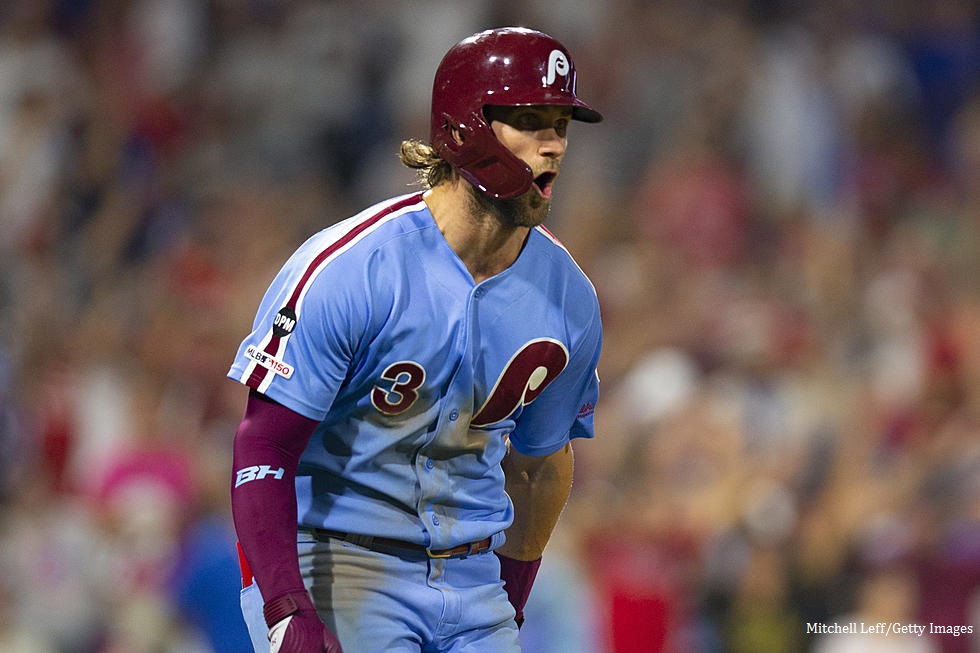 In the 2018 season, Harper was the worst fielding RF in baseball. He was last in defensive WAR, last in UZR (Ultimate Zone Rating), and 2nd to last in Defensive Runs Saved. In 2019, his defense improved drastically, but we will have to see how that holds up as he has historically not been a very good fielder.
All in all, Harper is not a 'great' fielder, and he is in/nearing his prime.
Now imagine- in the year 2032, you have a 38 year old Harper playing right field. Harper is already not the greatest fielder, so you could imagine what he will be like when he is the age that Nelson Cruz is now. Dreadful.
Harper's deal gives him a record breaking $330 million total. Let's take a look at the former record holder, fellow Scott Boras client- Giancarlo Stanton. Stanton received a $325 millio for 13 years (with an opt-out and a no-trade clause…) $5 million shy of Harper's. Stanton signed that extension with the Miami Marlins but ended up getting traded to the New York Yankees.
The Yankees just extended their center fielder Aaron Hicks and he is now locked up for the next 7 years. In addition, you can be sure that the Yankees will extend their superstar right fielder Aaron Judge and give him multiple years.
Had the Yankees been in the National League, they would be locked into this outfield for the next 6+ years, at which point the average age for their outfielders would be 33.
However, since the Yankees are indeed in the American League, the Yankees can put Stanton in their DH spot, and still have a spot in the outfield for another player, so that when Hicks gets older, the Yankees can shift him over to left field, and put someone fresh to patrol Monument Park.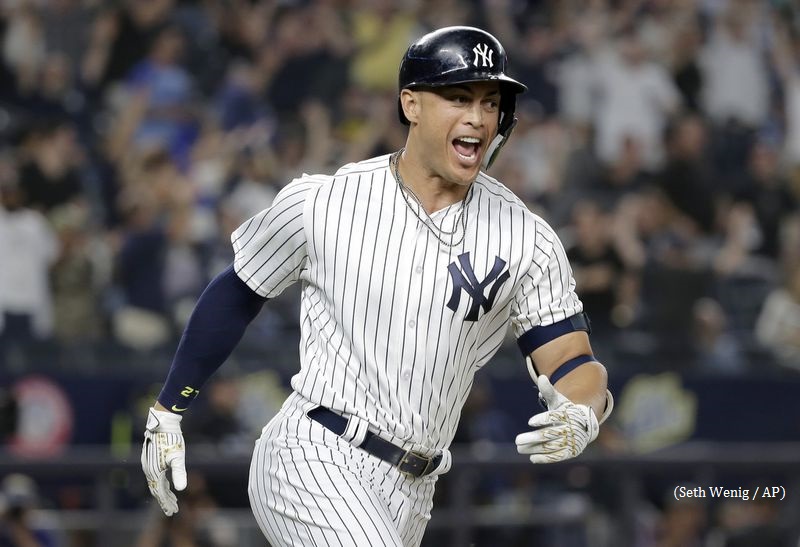 If Stanton becomes more injury prone, or if he eventually can't handle the field, they can simply 'DH' him- a luxury National League teams such as the Phillies do not have.
If the National League had a Designated Hitter, players like Adam Jones would not have to wait until spring – instead, Jones, one of the most respected people in baseball, who just two years ago was the team captain for the Team USA in the World Baseball Classic, was uncertain with whom he'd be playing in early March. Gattis, who hit 25 HRs last year while starting only 106 games, and can fill in at a very thin position like catcher- is still unsigned.
Another example: the New York Mets completed a trade this season in which they acquired Edwin Diaz and Robinson Cano. The Mets, in order to acquire the 24-year old Diaz (whom in 2018 had a 1.96 ERA and 57 saves) – had to take on (most of) the big Cano contract. That deal is worth $24 million for the next five years, after which he will be an Unrestricted Free Agent at the age of 41.
Cano is still an above average hitter, and some may even call him elite- but a 40 year old playing second base? I'm not sure that is going to work. Cano has already begun to lose some of his range at second, and that will only progress as he gets older. He did play first base in Seattle for a bit, but the Mets have a surging superstar in Pete Alonso, who leads baseball in home runs and is not going anywhere.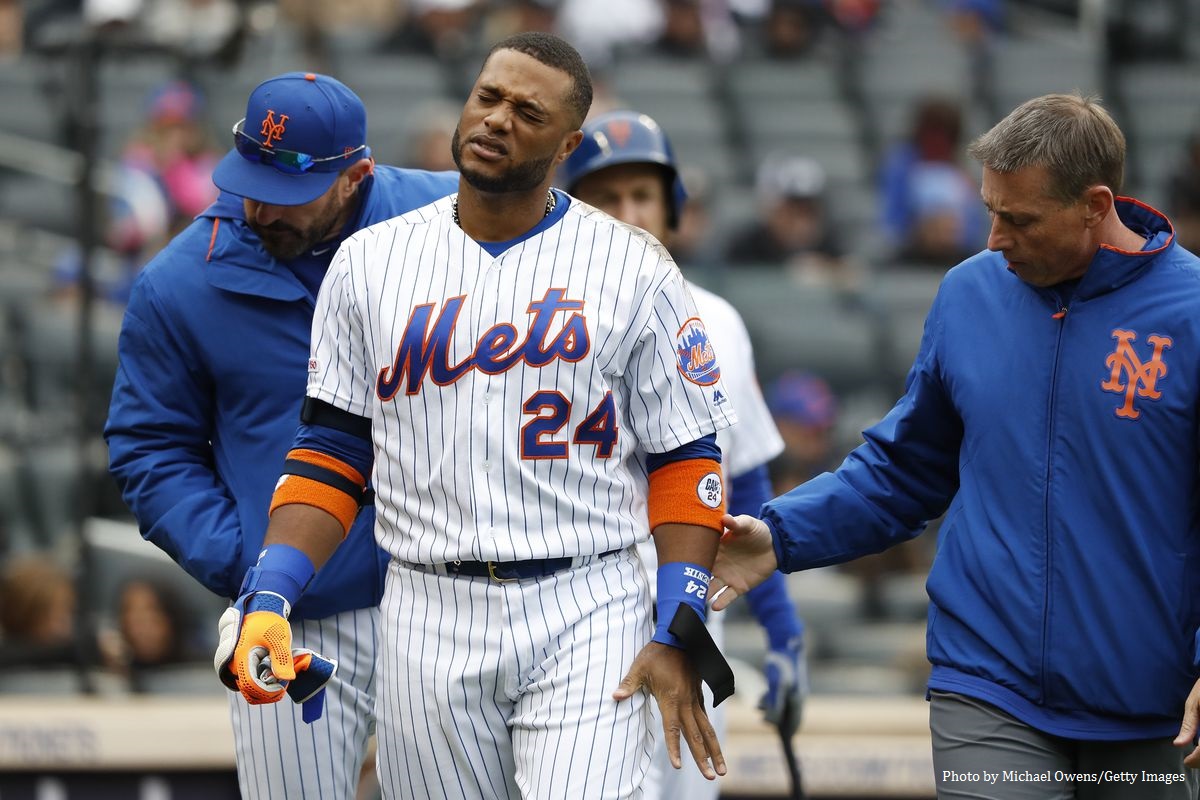 The MLBPA will be in favor of a Universal DH because it creates more job opportunities, and teams won't be as afraid to give out long term contracts.
Also in case at the back end of the player's contract he becomes a defensive liability, or worse, becomes more injury prone – because his bat is too valuable to take out of the lineup, they can simply place him as the Designated Hitter.
Additionally, with the game lacking action with its new emphasis on the "Three True Outcomes" (Walk, Strikeout, Home Run), removing a near automatic strikeout from the lineup i.e the pitcher, means more balls in play and a more exciting game.
When asked about the prospect of the Universal DH, former New York Yankees catcher and eternal legend Jim Leyritz  had this to say.
"Even in the high school ranks, the travel ball and things like that, they have what they call 'pitcher only'; so these kids are not even swinging a bat when they are pitching, and this starts when they are in their teenage years," Leyritz said. "If you're going to do that throughout the teenage years, I think you have to incorporate it throughout college, and into the minor leagues (and the big leagues) as well."
Meaning, they are not learning and training on how to hit when they are kids. Can you expect them to execute at the plate or even worse, stay healthy when they make it to the Majors?
Baseball is beautiful; it connects generations. Grandson and grandfather comparing Mickey Mantle and Mike Trout's careers, uncles and nephews playing catch in the backyard, and the main contributor to that is how little the rules and statutes of the game have changed. three strikes, three outs, nine innings, it is the same game as it was when Joltin' Joe and Teddy Ballgame graced the outfield green.
That being said:
Baseball cannot survive solely by depending on its lavish past and rich history. Baseball, America's Favorite Pastime, is now the third most popular sport in the country.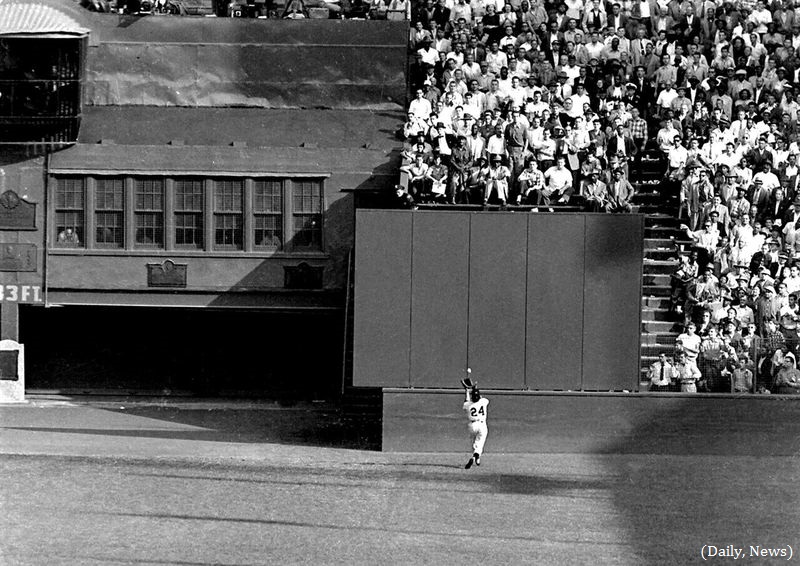 Baseball is going to have to adapt. Whether that is instituting a Universal Designated Hitter, moving the mound back a few feet/lowering the mound, or changing the format of extra innings.
Ideas that would have been laughed at a few short years ago and is sure to receive backlash from old-school baseball minds and personality.
But the game has to evolve.
The National Basketball Association did not always have a three-point shot; Now, teams are taking 35-40 three pointers a game. This era of basketball is the era of the 'three-ball' – and the NBA is soaring in ratings.
Sometimes radical is better
Think of how ridiculous it must have sounded in the 70's to not have your pitcher hit and to have a player bat in his stead. How ludicrous. And look what happened. It has given way to stars like Edgar Martinez and David Ortiz being able to play day in and day out.
Change can be hard. Especially for a sport whose culture is based on its traditions. But it is necessary, and it is going to happen…
Whether you are ready or not.