Coach Treal | December 10th, 2018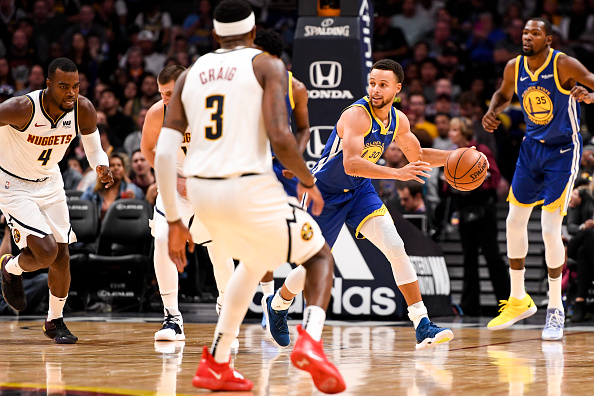 Welcome Back, hoop heads! we are already into the second week of December and the NBA season, for most teams, is already beginning to take shape for better or worse. Some teams are still fighting the injury bug and others are just losing the fight. We take a deeper look into some of the must-see game this week.
Week 9 (Dec 10 – Dec 16)
This is a game I wanted to highlight more for the off the court stuff then on the court. Take nothing away from the Kings who are in the ninth spot in the West and a game over .500, which no one thought we would be saying in December for this team. However, I am watching how the Bulls respond to two things. Firstly, they were ran out their own gym on Saturday night by the Boston Celtics and lost by 56 points. Then on Sunday, the team held a players-only two-hour meeting, where they discussed whether they were going to show up and practice. This could go one or two ways tonight and it is something I will be keeping a close eye on.
The final game between two of the game's greatest players, LeBron James and Dwyane Wade, will take place tonight. Outside of this matchup, this is a game between two teams going in different directions. The Heat are currently on the outside looking in regarding the East playoff picture. The Lakers need to protect their home court and, being in the tough West, every win will be hard to come by.  With the season already being in December, this is a game you have to win.
With the return of Draymond Green, who has missed 14 of the last 16 games and 11 straight, it will be interesting to see how the Warriors adapts to having their defensive anchor back in the fold.
After the overtime game these teams played out last week with Kevin Durant even going for 51 points in the loss in Toronto, this encounter should leave us with the same thrilling feeling. Now, Golden State has their key players back, including Stephen Curry, who missed the aforementioned game with the Raptors. Toronto will need another huge game from Kawhi Leonard who had 37 points in the last meeting in order to compete in this one.
This is a game between (as of today) the number two and three seeds in the Western Conference. With so many injuries to their wing players, the Nuggets have signed veteran guard Nick Young to the roster. How much Young will play will still be determined but with both Paul Millsap and Gary Harris sidelined, this should be a key signing. For the Thunder, Paul George is averaging 24 points and eight rebounds per game, as he continues to adjust to playing alongside Russell Westbrook. This matchup could also be a preview to a playoff series down the road. I would also be hard pressed to have an article on the Nuggets and not mention one of the best players in the entire league in Nikola Jokic, who is having an incredible season averaging 17 points, 10 rebounds and over seven assists a night.
The game between the Clippers and Thunder only means one thing to me when I see it on the schedule: another chance to witness Westbrook go to battle with Patrick Beverley. Every time and anytime these two competitors take the court against each other there are always fireworks. To say they have bad blood would be a complete understatement, but neither one of these guys will ever back down and that mentality is what helped both of them reach the levels they have so far. Outside of this intense matchup, the game itself features two of the top four teams in the Western Conference, which should make for a great contest.
Hit me up on Twitter about what League Pass Games you are most excited for this week!
Questions and comments?
thescorecrowsports@gmail.com
Follow Us on Twitter @thescorecrow
Follow Us on Reddit at TheScorecrow
Follow Coach Treal on Twitter @CoachTreal2 Main Credit Image: [getty src="1052722696″ width="594″ height="396″ tld="co.uk"]