It's been a week or so since Antonio Brown stirred things up on social media. But fear not, as he is back.
This time, he's calling out the NFL for bias when it comes to Caucasian athletes for breaking the law as opposed to what he did.
Guess all mighty @nfl can hold players out against there will no criminal charges pending nothing but
A Caucasian player gets a domestic go to jail still out there playing targeted hate against us everywhere my peeps

— AB (@AB84) December 11, 2019
While he does have at least some semblance of a point, his next tweet contradicts what he just said. The tweet has been deleted but we were able to snag a screenshot.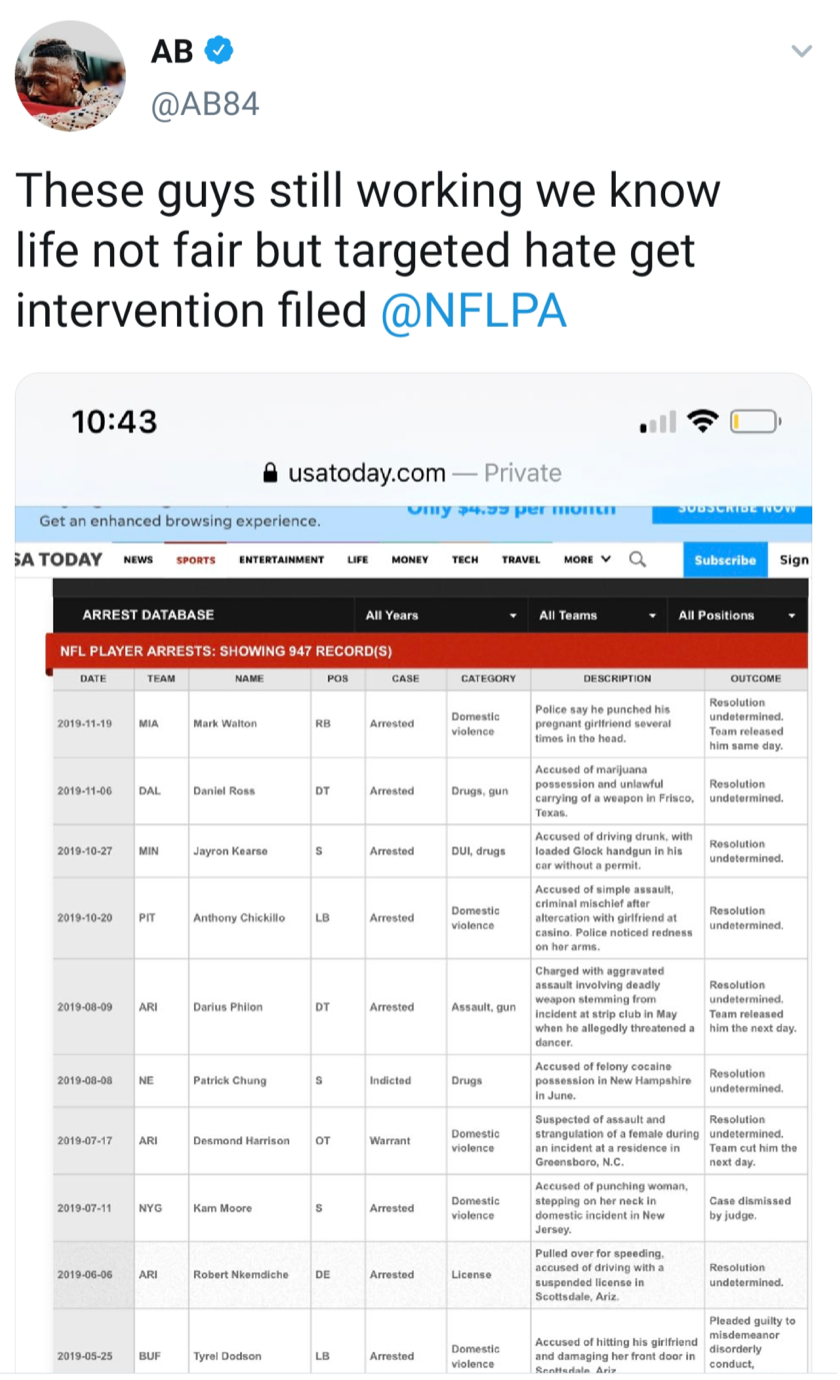 He calls out the NFL for being lenient on white players but yet this list he posted has multiples races and nationalities on it.
Either way, Brown does actually bring up a point here. The NFL is wildly inconsistent with how they punish players who violent their personal conduct policies.
Unfortunately for Brown, no amount of reckless tweeting is going to change that.
Advertisement