John Supowitz    | May 28th, 2019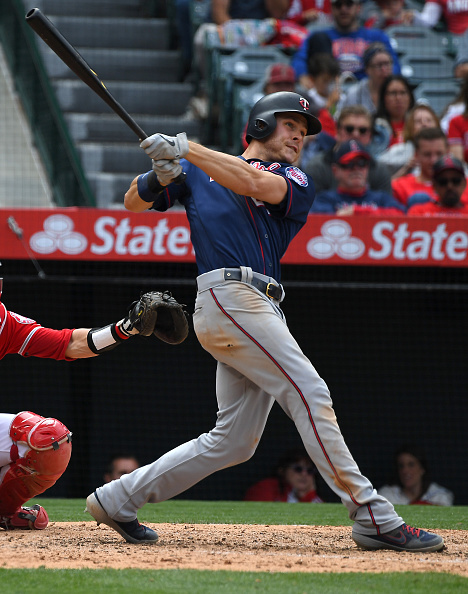 You know the rules: the seven best hitters of the week
As previously mentioned, the Twins are the best team in the league. The team has won ten of their last eleven, and as a result, they are the only team to hold a double-digit lead in their division. This well-balanced team has outstanding pitching from Jose Berrios, Martin Perez, and Jake Odorizzi to complement a line-up that features Jorge Polanco, C.J. Cron, Eddie Rosario, our feature this week; Max Kepler. Kepler led the league this week in average (.588), Slugging (1.118), OPS (1.737), and On-base percentage (.619). The German-born son of two ballet dancers has .276 average in 2019, forty-eight points greater than for his career.
The Dodgers have been one of the best teams in the league. Cody Bellinger has been the one getting the most attention with his near historical beginning to the season. Finally, someone else can get some attention. Pederson had struggled, the Palo Alto native hit .204 over the previous twenty games before May 17th, but he was the best player in the National League this week leading in average (.500), and on-base percentage (.611) while raising his average twenty-three points. Pederson hit his fifteenth home run on May 24th; he didn't accomplish this last year till August 2nd (My birthday. Aww thanks Joc. DM me so I can tell you where to send that ball.)
To say the Cubs were struggling was an understatement: they're pitching was struggling, their hitting was struggling, maybe Joe Namath didn't care, but the North Side cared the team was struggling.
[youtube https://www.youtube.com/watch?v=ynbqA7tS4eg&w=560&h=315]
The team has made a turnaround and now sit atop the NL Central. After hitting .222 in April, Rizzo surged and is currently hitting .359 in May. This week, Rizzo had three consecutive games with a home run and nine RBI.
The Baltimore Orioles need any good press they can receive. Camden Yards = Beautiful. Crab Legs = Delicious. Natty Bo = Refreshing. Trey Mancini looks like he's the real deal, and John Means has pitched well for them. This week, Nunez led the league in home runs with five, including one in four straight games. See? Don't we feel better now?
The Rockies are another team that struggled to start the season, including a nine-game losing streak, they have improved in the month of May, but with a lot of other teams in the west getting better too, its been a struggle to make the climb. One of the problems was was their big bats didn't get off to a good start (.232 in March/April), they have significantly improved in May (.291). Arenado is currently hitting .429 this month, this week he hit .480 with three home runs, seven RBI and zero strikeouts in twenty-six plate appearances.
Its been an interesting couple of weeks for Mets: five-game losing streak, injuries, struggling pitching staff, managers on the hot seat, but Ramos has persevered through that. The veteran catcher has tried to supplement the troubled pitching performance with offensive power; .445 AVG to accompany three home runs and nine RBI.
Staying in the NL East, many people were high on Nationals to start the season, and just like the Mets, the struggling pitching staff, specifically the bullpen, has the team eight games under .500. The bullpen's 7.29 ERA is the second highest after fifty games since 1920. The offense, on the other hand, is performing well, including Juan Soto. There is no sophomore slump as this week he hit .500 with eight RBI. His .288 AVG on the season is eleven points higher than the man who beat him out for rookie of the year, Ronald Acuna Jr.
Questions and comments?
thescorecrowsports@gmail.com
Follow Us on Twitter @thescorecrow
Follow Us on Reddit at u/TheScorecrow
Follow Us on Facebook at The Scorecrow
Follow Us on Instagram at The Scorecrow
Follow John Supowitz on Twitter @Imthatsupi85
Main Image Credit:  [getty src="1145803020″ width="468″ height="594″ tld="com"]