The New England Patriots have been a mainstay for great talent over the years and it is finally paying off for a few former members.
Defensive tackles Richard Seymour, wide receiver Randy Moss, and cornerback Ty Law have been named semifinalists in this year's Pro Football Hall of Fame voting.
Seymour (38), was a huge part of the Patriots rise to stardom being drafted in the first round of the 2001 NFL Draft. Seymour was controversially traded to the Oakland Raiders and spent the remainder of his career on the west coast.
Seymour has received numerous amount of acolades for his play including being added to the New England Patriots 50th Anniversary Team, the New England Patriots All-2000s Team, and the NFL 2000s All-Decade Team. Seymour has also been selected to five Pro Bowls and has five All-Pro selections.
In his career, he amassed a total of 496 tackles and 57.5 sacks in 164 games played.
Moss (40) contrary to Seymour was coincidentally traded from the Raiders to the Patriots for a meager 4th round selection and had one of the best seasons for a wide receivers in NFL history amassing 98 receptions for 1,483 yards and a record breaking 23 touchdowns.
But Moss's greatness stems further back from his time with the Patriots. During his time with the Minnesota Vikings, Moss was known for his enthusiastic behavior but made up for it with his 525 receptions, 7,795 yards, and 88 touchdowns. He is second only to hall of famer Jerry Rice with a total of 156 touchdowns in his career.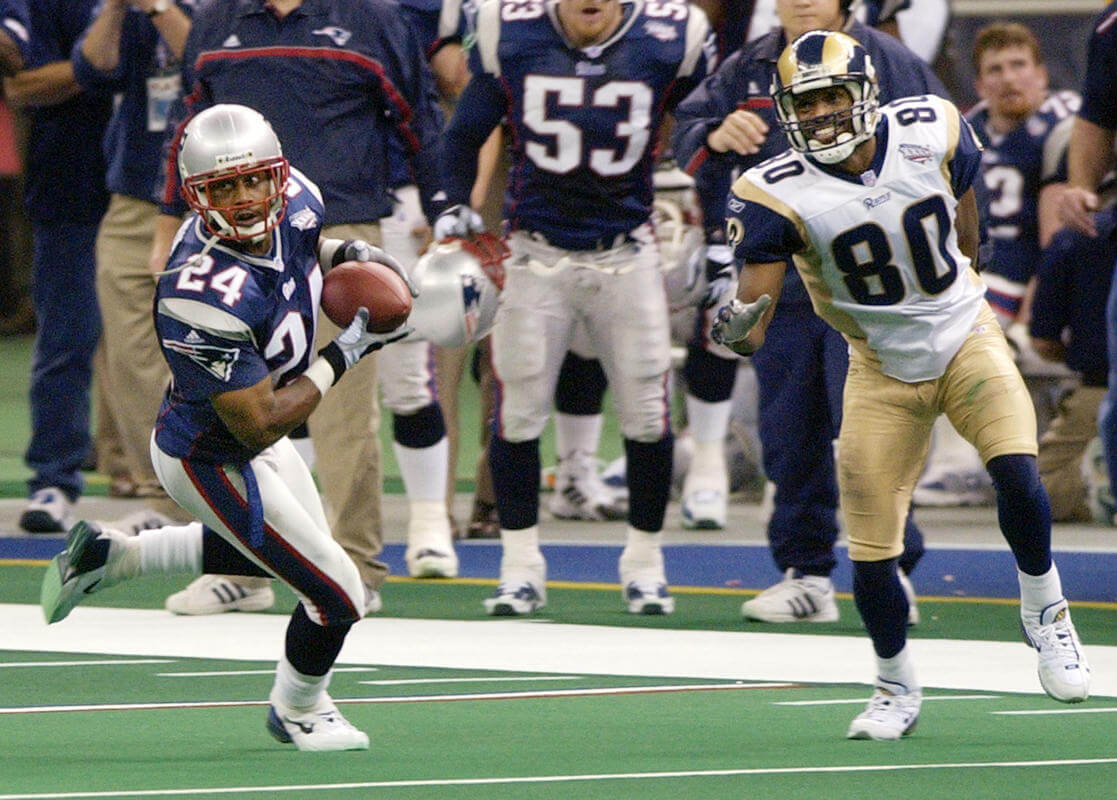 Law (43), was a first round draft choice out of Michigan who broke onto the scene with his ability to shutdown opposing wide receivers.
A huge part of the miraculous 2001 run, Law made the infamous pick-six against Kurt Warner and the then St. Louis Rams to give the Patriots a two possession lead.
He made the Patriots 2000's All-Decade Team with his play and accomplishments with  five Pro Bowl and two All-Pro selections.
Law finished his career with the Denver Broncos with 838 total tackles, 169 pass deflections, 53 interceptions, seven touchdowns, and five sacks.
He was also recently inducted to the New England Patriots hall of fame and is looking for a gold jacket to go with his red one.